Advertise with Long term rentals in France
Last updated on .
Hits: 7789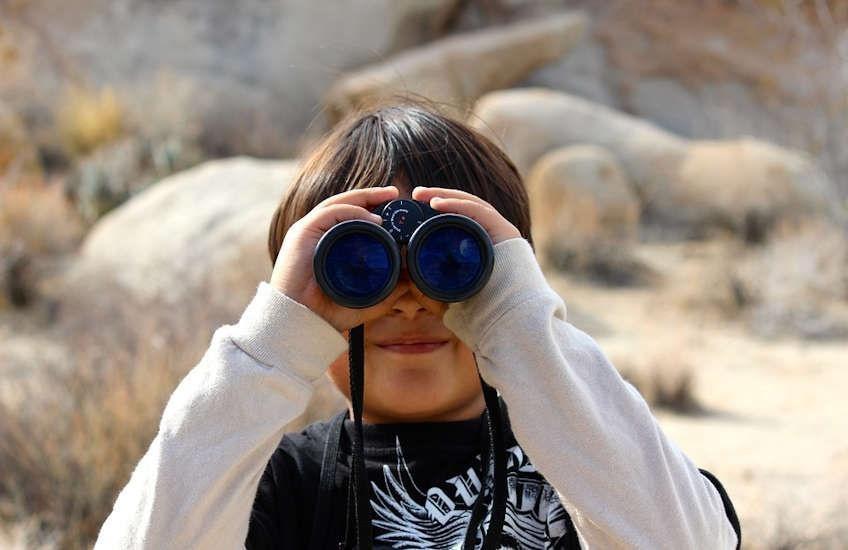 Long Term Rentals in France specialises in promoting French properties for long term lets of between 3 to 12 months. We cover the whole Southern France Region from Cote d'Azur, Provence, down through Languedoc-Roussillon to the Spanish border and across to the Midi-Pyrenees. We also advertise a number of rental properties in Dordogne, Charente and Loire Valley. If you own a French property and you are considering letting it on a long term basis, find out all the information you need to know about advertising on Long Term Rentals in France!
About Long term rentals in France
The website Long term rentals in France was created in 2014. We have has been running holiday rentals websites in the South of France for the last 15 years (with www.golanguedoc.com). The motivation behind setting up a dedicated long term let website, came from our own personal experience. When we first moved to the Languedoc in 2006, we found it incredibly difficult to find properties that would rent out for a full 12 months. We found that the French rental system (Real Estate agents and Flat agencies), is mainly geared up for unfurnished rentals or 3 year rental periods. They also seemed to want a whole truckload of paperwork, much of it we were unable to provide (French tax returns, French bank account details, etc). The other thing we noticed was that there was no real independent verification of the property itself. I always remember one house we looked at which was described by the Owner as "handy for the beach" - which it was, after the 1 hour 15 mins drive to the coast!!
So we decided to create a website with a very simple reservation process, that could apply to most international clients looking to move to France from other countries. Also, because we are based here in South France permanently, we are able to take advantage of visiting all the properties personally and writing accurate profiles. We try and balance providing honest descriptions of the houses, with marketing the key selling points.
Over the past 15 years, we have become self-taught specialists in optimizing websites for the search engines (Google, Bing and Yahoo). We certainly don't have a technical background, but because we didn't have the budget to pay for web designers and online marketing experts, we had out of necessity to learn all of this ourselves. My wife, Jane, also worked for Google for 2-3 years - independently assessing websites for content and technical structure. This gave us a real insight into the inner workings of Google and how to best optimise websites. We don't claim to be experts by any stretch. But in 15 years we have never paid for any online advertising (pay-per-click, Google adsense, etc) and our websites are extremely well-ranked by the search engines. We average around 18,000 unique visitors per month for Long term Rentals in France and over 30,000 per month for Go Languedoc - which we regard as impressive considering that we are operating in a niche market.
We have seen a dramatic upward trend in the number of enquiries for long term rentals in South France over the past 12 months. It seems that more people than ever are looking to live in France - either as a temporary move or as a permanent relocation. Our long term rental business is up over 45% compared to 2021.
Renting your house in France long term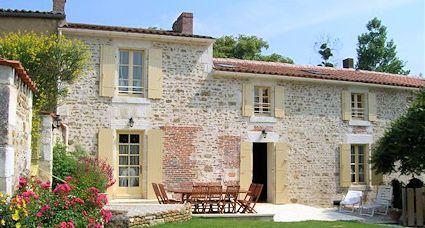 Now of course, it is possible to advertise your own property in France for long term rent. In recent years a number of similar long term letting websites have been created (such as Rent a Place in France, Longtermlettings and French Locations). These websites tend to be advertising portals - whereby Owners pay to advertise on the website (usually an annual fee of €250 per property). I know people that have had success from this route and I also know that property owners have come to us after failing to get any rental enquiries. I hold Rent a Place in France in high regard - mainly from a technical aspect - the guy running this site certainly knows what he is doing.
The difference I would say with our own website comes down to 3 things:
Cost: As you will see below, we do not charge for the initial advertising on Long Term Rentals in France. We simply have a commission fee for confirmed bookings - which covers our finders fee, drawing up the rental contract (which is legally compliant in France) and the ongoing monitoring of the rental lease.
Quality: we control what is written on our Website. Our adverts are standardised and also optimised for the search engines. We use large photos to really sell the houses to potential clients and our property descriptions pick out the key selling points of the house and the location. All communication with the rental client also comes through ourselves. They have a clear impression that they are dealing with a professional company and we can also filter out time-wasters and unsuitable tenants. Our aim is to respond to 90% of enquiries within 3 hours and 100% within the same day.
Peace of mind: using the advertising portals to attract clients and then managing the rental yourself is perfect - when everything goes well. However, what happens when you encounter difficulties? Maybe, the tenant stops paying the rent, he/she causes damage to the property or you receive constant complaints/demands from the tenant, etc. The long term rental then goes from being a nice additional income to being a real headache. We are fully legally compliant with the French rental regulations and through our partner (Artatx Immo), we have insurance to rectify legal issues resulting from the rentals. But what we really offer is our experience built up over 15 years in this business. Whilst we don't provide property management services, we do act on your behalf to ensure that the tenant adheres to all the contractual requirements, such as paying all the bills, deposits and rent on time. We take out ID checks on all potential clients and we also obtain evidence of the clients' ability to pay the rent. But more than this, because we talk directly with the clients, we get a good feeling for their trustworthiness. We quite often tell property Owners to walk-away from a potential rental because our experience is telling us that something is not right. Sometimes we just have a sixth sense that something is not quite right or alarm bells are ringing in the back of our heads. We can also act as an independent arbiter to settle disputes with the tenants. We know from our own experience, when you handle the rental of your house yourself, it can quickly become emotional. Using a rental agent helps take the emotion out of it. We act professionally and respond quickly. The proof of the pudding is that in 15 years we have only had one client not pay the rent - and even in this case, he settled up what he owed 3 months later. That is one out of over 1800 long term rentals that we have arranged.
One clarifying point, which I have to make clear, is that we are a rental agency, not a property manager. If your roof starts to leak or your boiler packs up, we can give you useful contacts to use, but it is not our responsibility to manage this. Our service is focused on obtaining suitable rental clients, issuing the rental contract, verifying the client and ensuring that the rental terms are adhered to.
Advertising policy for Long Term Rentals in France
We only promote property that we are happy to recommend. We like to visit all of our properties to find out as much information as possible, take our own high pixel digital images and get a feel for the target market that will want to stay in the accommodation. With your help we then design a high quality property description and start marketing your property on the Long Term Rentals in France website and other online sources. We will also discuss your booking requirements and any special deals that you may offer to attract more rental income.
If you would like an idea on the average rental rates in France and what your house in France could potential earn from a long term rental, please see our article Rental prices in France for long term rentals. For a fuller description of how we market your property for long term rental clients, please see Marketing your property in France for long term rentals.
Long term rentals in France - advertising rates
There is no up front charge for advertising your French home on Long Term Rentals in France. We take a low 12% booking commission for confirmed long term lets (capped at a maximum of one month's rental). Most of our owners build our booking administration fee into the advertised price for their long term rental property - this way they get extra bookings for free! See our terms and conditions for further details.
All payments are made direct to you. We handle the initial booking enquiry and we contact you by email or text to verify that your property is still available. Once you have confirmed the availability of your long term rental property and we have a firm booking, we then start to do our background checks and prepare the rental contracts. We will send you an invoice for our administration fee once the client has paid the 1 month security deposit.
More information
If you would like to speak to someone about advertising your property on Long term rentals in France, you can call Iain Laverock by Email or by phone +33 6 95 00 28 44. You will also find the following articles useful information to read:
Long Term Rentals in France is run in partnership with Artaxa IMMO SARL - Agence Immobilière. Titulaire de la carte professionelle de transaction 2008/34/2153, Délivré par la Préfecture de Montpellier. FNAISocietaire No. 40744 M. Numéro de TVA Intracommunataire FR63504336579.