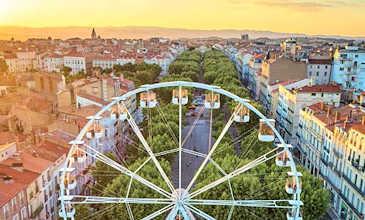 Search the currently available properties for long term rental in the Beziers area of France. All these houses and apartments can be rented monthly for between 3-12 months. The monthly rent normally excludes the utility bills, except where stated. You should budget for up to 20% of the rental price to cover the utility bills.
Beziers is a great area to find a long term let. It is located close to the Mediterranean beaches, it has fantastic transport connections, great shops and over 2000 years of history to explore.
Please check the availability calendars for your rental dates or use the search bar below to find available properties. You can refine your search by clicking on the 'Show Filters' button and selecting the number of bedrooms, bathrooms and rental property features that you require.