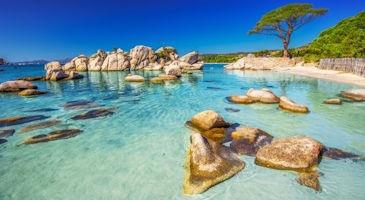 The island of Corsica is the crown jewel of France. This stunningly beautiful island is the perfect place for a long stay on the Mediterranean. With crystal clear waters, immaculate beaches, ancient villages, mountains and dense chestnut forests - Corsica has it all.
These long term rental properties in Corsica are available for rentals from 1-2 months up to 6-8 months. The monthly rental prices exclude the utility bills. Please check the reservation calendars for the current availability or use the search bar below to enter your rental dates to find available properties.
You can refine your search by clicking on the 'Show Filters' button and selecting the number of bedrooms, bathrooms and rental property features that you require.