Property checklist for a long term rental in France
Last updated on .
Hits: 8717

If you have decided on spending a number of months in the South of France during 2023, what factors do you need to consider when you come to choosing your long term rental property?
We have been involved in providing long term rentals in France for over 15 years. We have both rented houses ourselves and also arranged over 2,000 long term rentals for customers during this time. Below you will find a number of important points to consider when renting a property long term as well as answers to 8 of the most common questions that we are asked by our customers.
Checklist for renting in France long term
Before you get to the point of signing a rental contract on a house in France - or even looking for one, my advice would be to make sure that you have the following information organised:
Moving to France planning information
Copies of your ID (passport photo page) - for rental contracts, opening bank accounts, utility bills.
Original + copies of your birth certificates and marriage certificates
Try if you can to open a French bank account before you arrive (not always possible). Try to reach out to a French bank that is affiliated to your current bank.
Work out what evidence you will use to prove your ability to pay the rent. This could be a work contract, retirement statement, bank statement, reference letter from your bank, business accounts, copies of rent or mortgage payments, income from property that you rent out.
If you have pets, make sure that the vaccinations for your animals are all up to date and you fully understand the requirements for bringing pets to France (micro-chipping) and the freighting costs for transporting your pets (this is a good source of information: Bringing pets to France).
If you are moving to France with children, pull together all records of their vaccinations, birth certificates, etc.
Establish your budget. Work out what you can afford to pay for your stay. Forget about earning any income whilst you are in France (unless you can work remotely). The budget is purely based on your home country net income during the period of your stay.
The reason why I recommend that you get all this information together before you even start to look for a place to rent in France, is that it gets you mentally prepared. You move from it being a pipe dream to being in a position where you are 'good-to-go'. The decision is fixed. It is just a question of when and where
I would say that the most important step is to plan your budget. I have worked and lived in a number of different countries and I always advise people that moving to a new country will be 20% more expensive than you originally think. When we moved to France in 2006, we cashed in our kids Education fund, sold my beloved car and found a tenant to rent our house. We paid the 12 months rent up front and we had 7 months of living costs. We burnt through 5 months money in the first 2 months. You just forget that entertaining guests, exploring the area, getting set up in France - it all costs money.
Your budget drives everything about the rental: how long you will rent for, the size of house you will rent, where you will live in France, what you will do whilst you are in France.
Planning where to live in France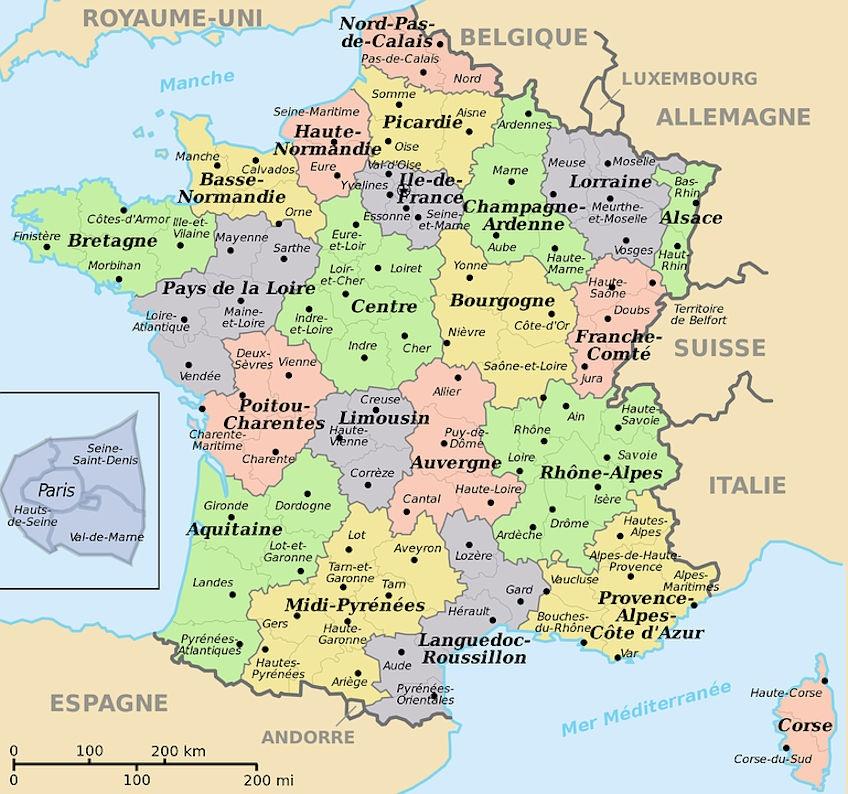 Now you need to do your research on the area you want to live. In my experience, the customers who know exactly where they want to live in France - even down to the town and village - end up having a more successful rental experience than those people who have no real idea.
Now France is a big country. I would start by splitting France into 7 parts (North-West, North-East, Paris, East, West, South East and South West). Then subdivide each of these parts into quarters. This then gives you the basis for eliminating certain areas and including some areas in your shortlist. To narrow down your chosen area to live, I would recommend:
Make a wish list of 3 items you want from the region in France you will be living in. These are big things like City or Rural, Mountain or Coastal, Vineyard landscape or Farming country, Hot or Mild, Cultural area or Rustic. Also, think about what you are interested in and how you spend your time. Don't make the list too long, you are never going to find the perfect place to live.
Transport connections: check the TGV routes, number of local airports, road network, etc.
Research the annual climate - summer temperatures, average rainfall, winter climate, wind speeds (trust me, Provence is beautiful but the Mistral makes it almost unlivable during the winter period)
Check the tourist attractions in the region. It sounds stupid, but if you can't compile a list of 10 sites/attractions in the area that you would actually want to visit, then cross that region off your list. I have met one person in 10 years who actually likes to visit churches. But it seems to me that every Rough Guide and Lonely Planet guide I have ever read is like a directory of old churches to visit. If the #1 attraction for a town or region is a church, then it is sure fire indication that there is not much going on in that area.
Check out average house prices in some of the regions you have chosen This is a great resource (written in English) and published by the National body of Notaires: French real estate prices. House prices (whether they are going up or down and the average sale price) gives you a great insight into whether the area is 'dying' or dynamic. It will also give you a good indication of the rental prices you will expect to pay.
Blog posts and forums - do as much reading as you can of Expat forums which based on specific regions you are considering. I always follow 3 rules when evaluating a blog post. If the writer starts a sentence with "The French . . ." you can guarantee that they probably know only 2 French people and they are generalizing across a population of 65 million people. Secondly, a person's experience of living in France will be heavily shaped by whether they can speak decent French. Finally, some people seem to live their lives on Forums. Some are genuinely helpful, others have an angle they are trying to push or projecting an image of a life they wished they had. So do take everything you read with a large pinch of salt
The reason why I recommend that you narrow down the area before even considering the house to rent, is that I have seen it all too often that people fall in love with the house and forget the area. They then arrive and for the first month they try to convince themselves that the location is perfect. The second month the doubts creep in and by the third month they are planning 'trips away' to different parts of France. It is true that you will never know what the area will truly be like until you arrive, but you can minimize the surprises by doing your due diligence.
For more help on narrowing down your search of where to rent in France please read Where to rent in France long term and our new article on the 10 Best places to live in France.
Finding the right place in France to rent long term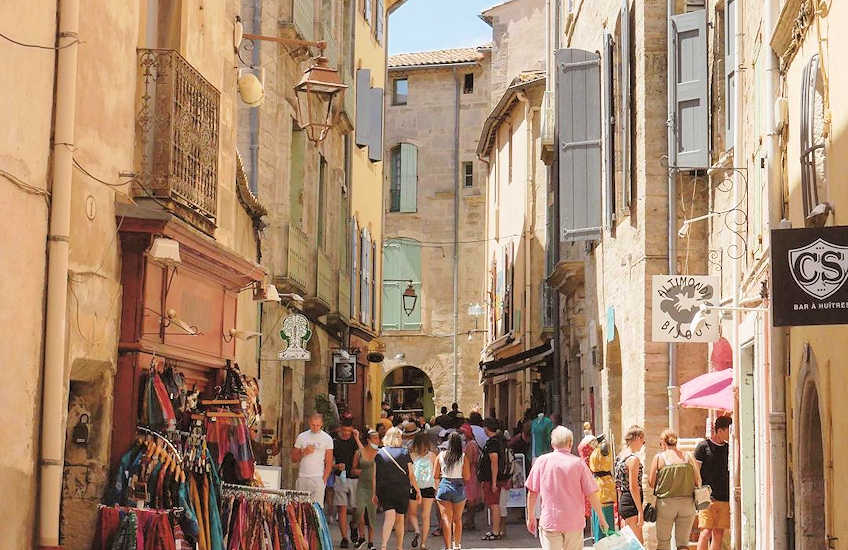 Once you have narrowed down the region in France that you would like to move to, your next challenge is to discover the Top 3 towns that you would like to be based near. So for example, I live in the Languedoc region in South France. It is a region which is 250kms (180 miles) top to bottom and 100kms (60 miles) across. It has a population of 2 million people. It has an extremely varied landscape of mountains, beaches, vineyards, lakes, etc. In this large region, there is only a handful of places that I would actually like to be based near: Uzes, Sommieres, Montpellier, Pezenas, Marseillan, Collioure and Lagrasse. But if you have never visited the region you have chosen, how do you narrow down the town where you will be based near? Here are some pointers:
How many times is the town mentioned in guide books and tourism sites
Check out Pinterest for the number of photos posted by visitors
Do a virtual tour by using Google Street view
Visit some real estate websites and see what types of properties are on the market (especially discounted properties)
Check out the number of festivals held in the town and the time of the year they are held
Go onto VRBO or Airbnb and count the number of properties advertised in the town and surrounding area (this will also give you an indication of the number of long term rental properties that will also be available)
Visit the website of the local commune or Mairie
Check the length of the Wikipedia entry for the town and check for evidence of life (as opposed to historical references)
Once you have selected 2-3 favourite locations to live, you are now well on your way to making your decision on where you want to live. But there is just one reality check that you need to make.
What is the area like in the winter?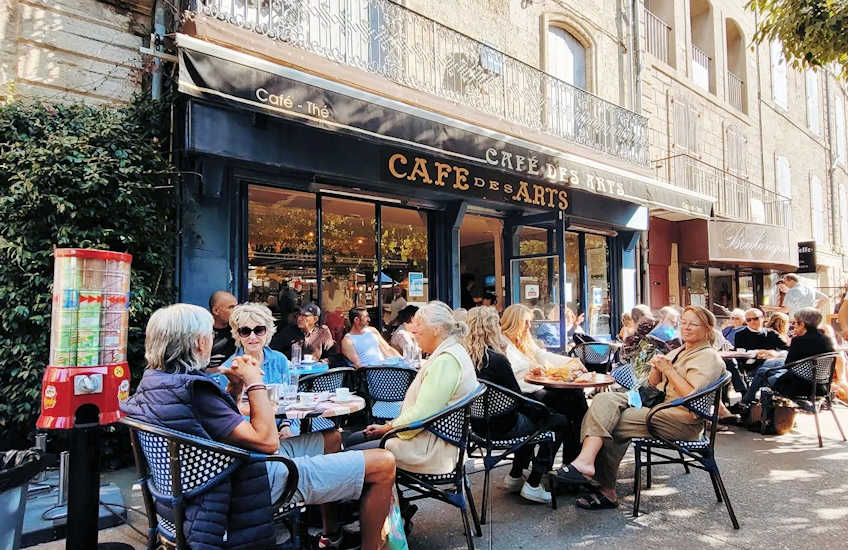 France is the most popular tourist destination in the World. But 80% of tourists visit during the period of June to September. Your research will give you a good idea of what the area is like during the main tourist season, but what is the region and town like to live in during the rest of the year. A Long term rental is different from a holiday rental and you want to make sure that there is some life to the place all year around. Even our local town of Pezenas which is a really popular place to visit and live in, gets noticeably quieter from October through to March.
Most of our long term rental customers are planning their move at least 6 months in advance. So you can get a fairly decent indication of what is happening in the town 'out-of-season' by doing your research 'out-of-season'. The following resources will give you a reasonable idea of what is happening in the town:
Check out TripAdvisor for restaurants and see how many are closed for service
Check Booking.com for local hotels and see how many rooms the 2nd and 3rd most popular hotels have available
Check the events list on the local tourist office website
Read the local Expat forums to see what is happening. If people are discussing last night's TV programmes or Brexit, then you will soon realise that there is not a lot happening
Go to Instagram and type in #[town name] and see what sort of posts come up
We recently had a night over in the beautiful market town of Mirepoix in the Arriege department. We had a great time. It is only a small place with about 3,000 people living there. It was the end of October and there were plenty of shops open, there were people in the bars and restaurants. There was just a really nice atmosphere about the place. The next day we decided to drive home via the town of Limoux - which is just 20kms from Mirepoix. This town is actually bigger than Mirepoix. It is the home of the original Champagne in France (Blanquette de Limoux). A travelling monk called Don Perignon stayed for a few nights near Limoux, liked the local sparkling wine, philched the receipe and then headed back to Reims. The rest is history.
Anyway, we had heard that there were a lot of Brits who lived around Limoux. We had only ever visited the town when the Tour de France was passing through. So we arrived and it was like the scene from a Spaghetti Western film. In the central square (which is really pretty) there was not a soul to be seen apart for the obligatory drunk kicking an empty beer can along the pavement. I don't think I saw a single person under the age of 50. We had a quick coffee and then headed straight out of the town. It was just really depressing and a complete contrast to Mirepoix. Now if you saw photos of Limoux during the summer you would think what a beautiful place to live. But in the winter, forget it.
Just as final proof, if you google "Tourist Attractions Limoux" the first attraction that is listed is the church. You see, like I said before, churches, beware of the churches.
Final checklist item: Why did you move to France?
When you move to France and you talk to people - either fellow Expats or local French people, I can guarantee that within the first 5 minutes you will be asked: And why did you move to France? And why did you choose to live here? This is really the final test of whether you have done your background research. Imagine yourself being asked this question and how you would respond.
If your answer is the local churches, then I have clearly been wasting my time writing this article!
Property checklist for long term rentals in France?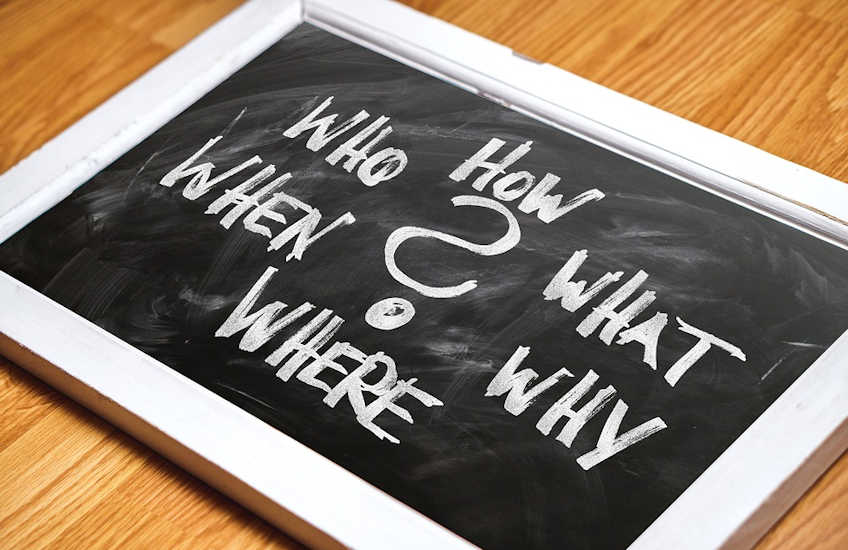 Now that you have narrowed down you choice of area of where you want to live in France, now begins the search for a property to rent long term. We have included here a list of questions that we are most freqently asked by out long term rental customers.
The information is primarily directed at monthly rental properties in the South of France, but from what I have seen the information can apply to pretty much the whole of France except for Paris and the French Riviera (which are a whole different ball game).
One thing which I would say from the outset is that we often deal with customers who have a whole string of requirements. What I would say, is just split these requirements into essential and desirable. So especially with American clients, a Tumble Dryer is often quoted as essential. There are 65 million people living in France and I would probably say that around 60 million of them live quite happily without a tumble dryer. If that is one of your key requirements, then you may have a hard time finding a suitable place to rent in France.
Similarly, I had a client last week who wrote to me looking for a house in an isolated rural location, with mountain views, 15 mins from the beach and walking distance to a boulangerie, bar, shops and excellent restaurant. I am sure that this perfect place obviously does exist somewhere in France, but I struggled to find anything which could tick all of these boxes
The other criteria which is often very difficult to satisfy is the budget and size of the property. We are often contacted by customers who are a couple, yet they are looking for a minimum of 3 bedrooms for around €700. As you will see below, unless you are halfway up a mountain, you will not be able to rent a 3 bedroom house in France for under €800 per month. You also have to question why 2 people really need a 3 bedroom property. For 95% of the time, those extra 2 bedrooms are going to be empty and the customer is paying for them to be empty. It is lovely having people come over to stay with you, but if you are on a fixed budget you are paying for your friends and family to have a free holiday. I am sure that there is a perfectly good B&B round the corner that will be more than happy to accommodate your friends for a few days.
It is the same consideration for clients looking to rent a house in France for a full 12 months. At the outset, renting a house with a pool to enjoy over the summer really is a must. But then when you think about it seriously, you will only be able to use that pool for 3 months of the year. The price difference between renting say, a 3 bed house without a pool (€900 per month), to a 3 bed house with a pool (€1500 per month) is about €7000 per year. If you swim in that pool 100 times during the summer it is costing you €70 per swim. You also have the other factor to consider, which is why would the Owner rent the house to you for 12 months, when they can earn a similar income from 12 weeks in the summer from holiday rentals?
1. What should I expect pay to rent a house in France over the winter?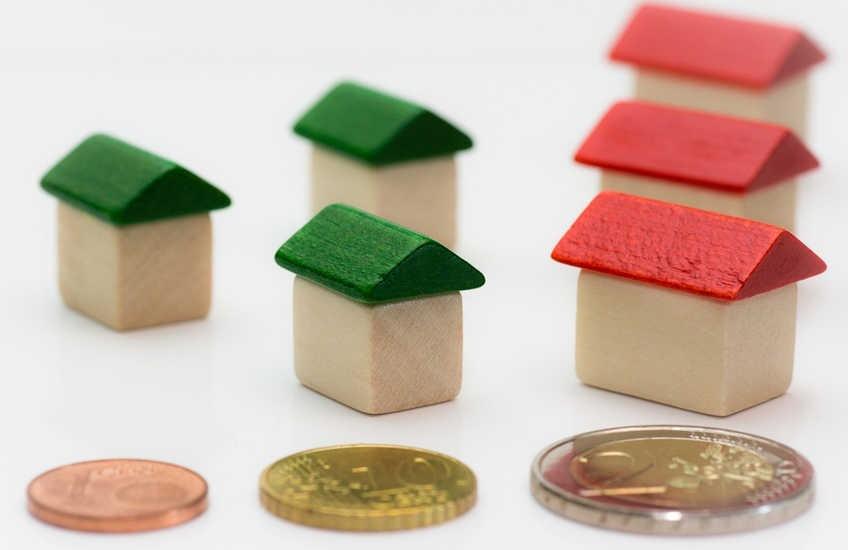 As a rough guide, this is the standard monthly rental price that you would be looking to pay for:
1 bedroom houses/apartments : €400-€600
2 bedroom house with terrace or balcony: €600-€750
3 bedroom house: €800-900
4 bedroom house (no pool): €900-€1100
4 bedroom villa with pool: €1200-€1500
The prices above are for standard long term rentals between the months of October to May. The rental prices do not include utility bills (for which you should budget for around 15%-20% of the rental price). You will obviously pay much more for luxury or unique rental properties and there will be an additional cost of around 15% for rental properties in Toulouse, Montpellier, Avignon, Cannes and Nice. In Central Provence and also in Cote d'Azur, the rental prices can vary quite a lot depending on the location (up to 3 times the amounts quoted for rental properties in Mougins, Antibes and Aix-en-Provence).
2. What will be the price of the monthly utility bills
This is a sensible question, but it is very difficult to answer. If you have the heating turned up to 26°C, then you will be paying out a lot in electricity. In recent years it has certainly become more common for utility bills in France to be charged based on an annual fixed price contract (for water, electricity, telephone and internet), so the Owner should be able to give you a fairly accurate estimate of the likely bills. As a general guide, we generally advise clients to budget for 15%-20% of the monthly rental price to go towards the utility bills. So for 2 bed apartment with a monthly rent of €700 pcm, you will normally pay around €120 for the utility bills. If you are renting a large 4 bedroom property then you can expect to pay €185-200 per month.
Electricity in France is quite expensive compared to other countries. You should be extremely careful when using wall mounted electric radiators. These are primarily designed to be used for providing background heating to a room (charging up during the night on the cheaper electricity tariff and then releasing the heat first thing in the morning and during the evening). I would certainly keep the radiators on a low heat and use a supplementary heating source (such as gas fire or oil heater) to provide the additinal heating when it gets really cold.
WiFi internet is normally a fixed price (starting from €30 per month). If internet TV is also added to the package, you can be paying around €50 pcm.
Water bills in France are normally provided based on a fixed annual contract. So again the monthly amounts should not vary. But most landlords will take a reading of the water consumption during your stay and if it is above the guidelines of the fixed annual contract, then you will be expected to reimburse the Owner for the higher charges that will be applied to their billing contract in the following year.
Extras: we apply a fairly commonsense rule that if you have consumed it, you should pay for it. As an example, in France most gas hobs are run off a butane gas cylander that you buy at a local garage. These generally last for around 4 months. Most landlords will expect you to replace this gas cylander (around €25) if it runs out.
Just as a note, most of the long term rental properties that we advertise do not include utility costs within the rental price. We encourage most of our Owners to charge a monthly provision towards the utility costs (sort of an estimate of what the average monthly bills will amount to). Then every quarter the Owner provides a statement of what has actually been charged. The Owner and the Tenant can then 'settle up' the over-payment or under-payment.
3. Is the house suitable for long term rentals over the winter?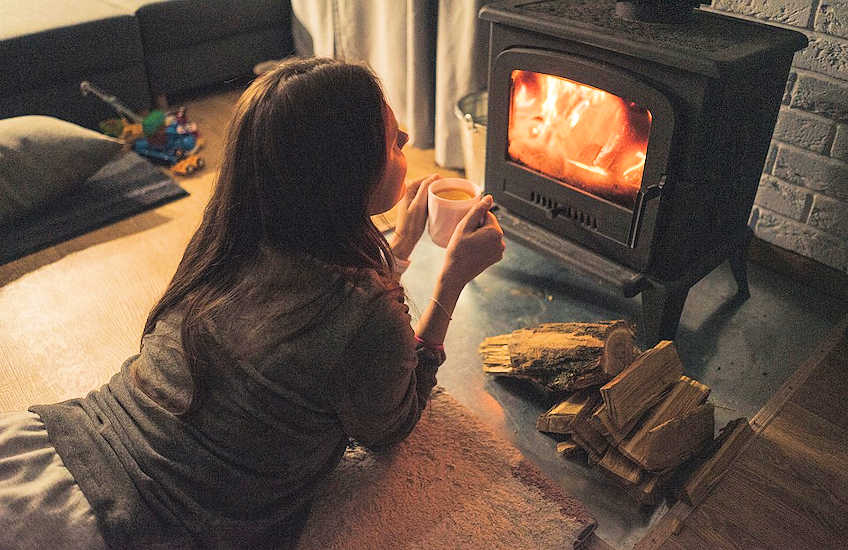 There is a world of difference between a property which is rented out during the warm summer months and one which is suitable for all year around rentals. Even in the South of France, temperatures can drop to near freezing. So you do have to be careful. When you are choosing a property for long term rental, I would pay close attention to the following items:
Heating system for winter months - this is especially important if you are looking to rent in Brittany, Normandy, the Dordogne and the Charente. In the South of France you only really need heating for 2-3 months a year, so Gas or Oil central heating systems are quite rare (and also expensive). In our own house we rely on a wood burner and portable oil fan heaters which work just fine. Also check that the fireplace works. All landlords in France have to get a certificate proving that the chimney is usable.
Insulation - just as important as the heating supply, also make sure that you check that the house is properly insulated. Whilst open beamed roofs exposing the clay ceiling tiles are delightful to look at in the summer, you will not think so in the midst of winter.
Internet speed - especially important if you intend to work remotely from France or watch on demand TV/stream films (there is a website where you can test the internet speed from different providers for every village (see www.ariase.com).
Mobile/cellphone coverage - most areas of France now have very good 3G and 4G mobile/cellphone coverage. However, especially in rural areas, there can be locations where it is still impossible to pick up a decent reception (my home office being the obvious example). Again, there is a very handy website where you can check the mobile cellphone coverage by each village (see www.ariase.com).
Kitchen - check that it is equipped with good cooking facilities, large refrigerator/freezer and plenty of cooking utensils
Washing machine/dryer - most properties in France do not come with Tumble Dryers (if this is one of your list of requirements, then you may struggle).
Outdoor space - this is probably more important in the winter than the summer months. I always tell people I live in France because of the mild winters not the hot summers. You want to make sure that you can take advantage of that winter sun
Services - close to supermarkets, vets, doctors, hair dresser, bars, restaurants, etc. Being stuck halfway up a mountain is idyllic in the summer, but it can be a grind in the winter
Car parking - most village houses or properties in towns will not come with private parking
Linen - unless you will be driving down to France, you will need to find a house to rent where the linen is provided.
4. How much is the deposit for the long term rental in France and when is it paid?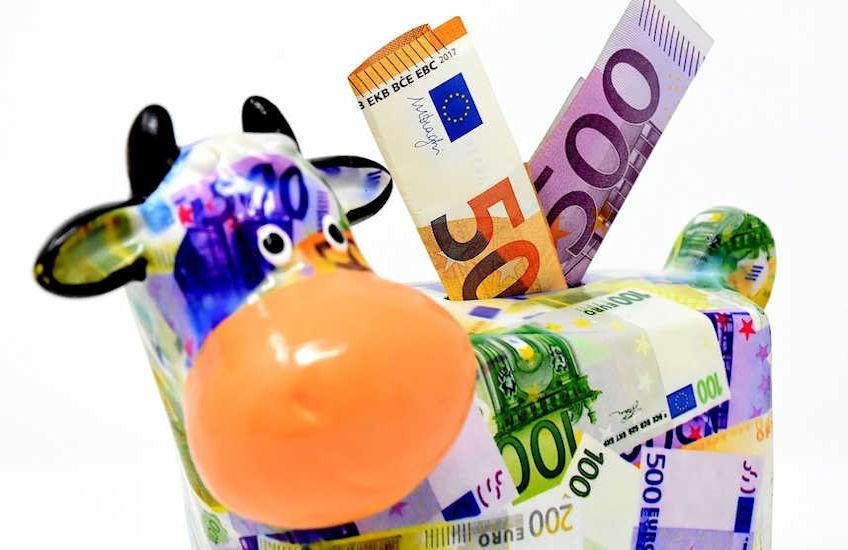 Generally, the security deposit is 1 month's rent. Some property owners may ask for a 2 month deposit, but this is becoming less common. With all of our long term rentals we require the tenant to take out a cheap form of house insurance called Tenants Insurance (usually about €25 pcm). This avoids the need to charge such a large deposit to cover damage. It also makes the check out procedure a whole less stressful.
The security deposit is usually paid at the time of reservation and it is non-refundable should you cancel the reservation before arrival. It is not fair to expect a property owner to hold your dates for up to 6 months in advance and for you then to cancel the reservation 2 weeks before arrival. The Owner will have missed out on a significant amount of rental income and lost other potential bookings. With our Owners, where we are able to find alternative clients in the cases of cancellations, we do ask them to refund the security deposit. We also advise all customers to arrange travel insurance to cover them for trip cancellations.
The security deposit is usually refunded within 2 weeks of your departure, once all utility bills have been settled and any damage rectified.
5. Who keeps hold of the deposit for a French long term let?
Generally for most long term rentals under 12 months, the deposit is held by the landlord.
6. What does the security deposit cover?
The deposit is cover accidental damage to the property. It is not designed to cover wear and tear. You have to be very careful about this, because we have seen Property Owners with very different perspectives on this. In France, if you rent a house for a 3 year period, you are expected to return the property back to the Owner in its original condition (almost repainting the house, replacing Ovens which degraded over time, etc). But for rentals of less than 12 months, you are in effect leasing the house under a holiday rental contract (location de saisionniere). In such instances, reasonable wear and tear is built into the contract as a condition of the rental. This doesn't mean that you can go around scuffing all the walls and marking the floors, but equally you are not expected to repair anything which stops working or worn items.
What you should insist upon is that a good set of photos are taken at the start of the rental period to document any existing damage, cracks, marks, etc. This then forms the basis of establishing the condition of the property.
7. How much notice period do I have to provide if I want to end the long term rental?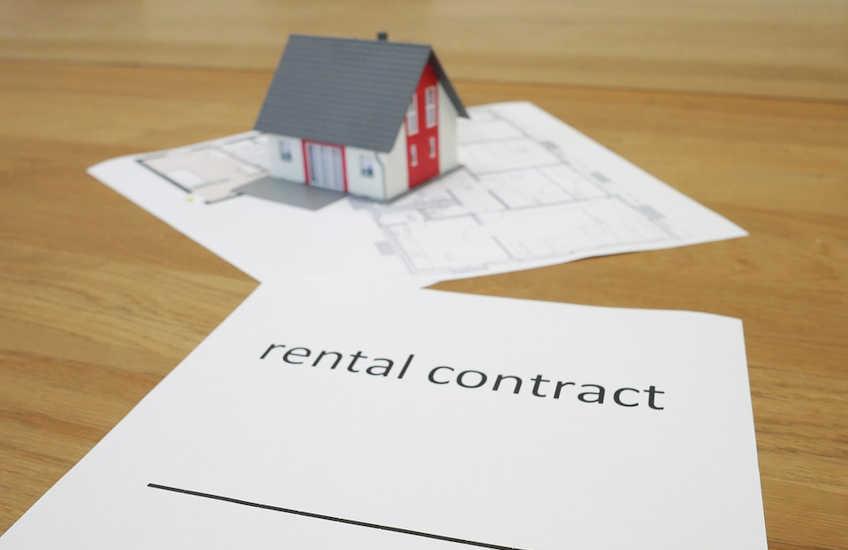 The standard rental period for tenants in France is 1 month. For landlords the standard notice period is 3 months.
In some cases, the landlord may ask for a long notice period, especially where your rental period starts at the beginning of the summer (and they could suffer severe financial loss if you only stay for 2 months as opposed to 12 months). In such situations, some tenants have said to us that this is not lawful. The answer is, that if the agreed notice period was a fundamental condition of the rental being granted by the landlord (ie, they would not have rented the property to you unless there was a 3 month notice period), then the contract is valid and you will be expected to honour the contract.
8. What local taxes will I have to pay?
In France there are two different property taxes:
Taxe fonciere is a tax on the property value (like a land tax). This is always paid by the property owner.
Taxe d'habitation is a local community tax that is used to pay for local services like garbage collection, street lighting and the TV licence fee. The tax is charged based on the size of the property and also the financial circumstances of the residents and whether you have children. The tax varies from commune to commune and there is a very complicated formula for calculating it. The French government is looking to phase-out this tax for 80% of people. For shorter rental periods the property owner will continue to pay the tax. For long rental periods the cost is put onto the tenant
In theory, French law dictates that whoever is present in the property on 1 January is liable to pay the taxe d'habitation for that year. However, this is based on the principle that the person liable for the tax is a permanent or semi-permanent resident. If you are only renting for 3 months, then you would not fall into this category. If you are renting for in excess of 6 months, then you may be seen as semi-permanent.
Thinking of moving to France in 2023 . . . ?
If you are thinking of planning a long stay in France during 2023, but you are hesitating about taking the plunge - don't worry! We can help you find the right property to rent, as well as introduce you to some excellent relocation experts that can help you with French bureacracy, enroling in schools and taking care of your tax liabilities. For further information please see:
Contact Iain by Email if you have any particular questions you would like to ask about living in the South of France. If you liked the article then please share it with others using the Facebook and Pinterest buttons below.