Income requirements for French Residency & Long Stay Visa
Last updated on .
Hits: 31125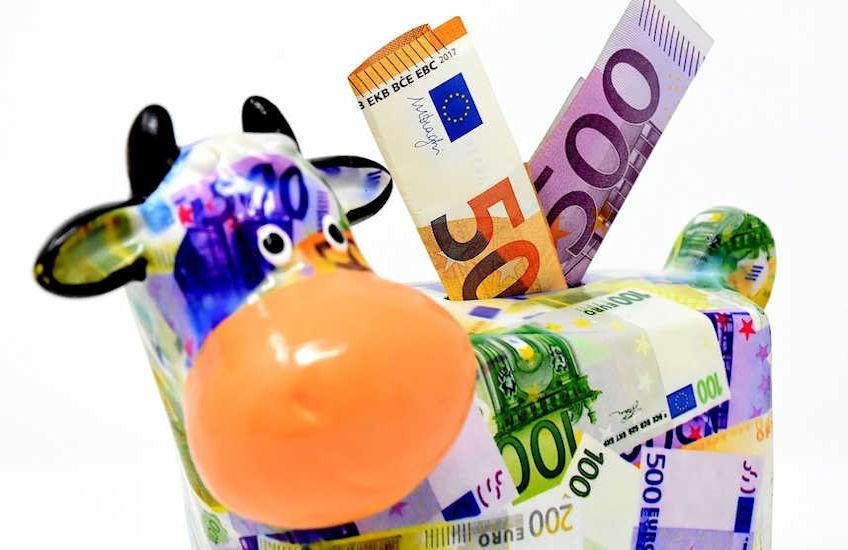 If you are looking to move to France and apply for French Residency (via a Long Stay Visa), then there are a number of important criteria that you need to meet. There are actually, 4 main criteria that you must satisfy on your Long Stay Visa application.
A valid passport (which must have at least 12-18 months before expiry) + passport photos
Proof of Address (for your accommodation/residence in France)
Proof that you have health insurance coverage
Proof that you have sufficient financial resources
Here we discuss, the minimum income requirements that you must meet to qualify for French Residency. We use the term French Residency to cover anybody looking to live in France for 6 months or more. In reality, French Residency is another name for a Long Stay Visa. France does not have an American-style Green Card system or an Australian-style Permanent Residency. You can either live in France on a long stay visa or you can apply for French Nationality.
We firstly cover the situation for British Nationals applying for French Residency under the terms of the Brexit Withdrawal Agreement. We then move on to discuss the general income requirements that apply to individuals who are applying for French Residence/Long Stay Visas from a non-European (Third Country).
Post Brexit French Residency: sufficient financial resources
Following the historic Brexit vote by the UK in 2016, the never-ending Brexit negotiations did finally throw up an agreement on the terms by which the UK would leave the European Union. The Withdrawal Agreement covers Citizens rights, Border & Custom arrangements, Laws & Treaties and Monetary obligations. Although this was presented by British Politicians as a special new agreement, all it really did was confirm that UK nationals would now be treated the same as other Third Country Nationals (such as Americans, Canadians, Australians, New Zealanders, etc). Yes, there were some protections for British nationals already living in France, but these were relatively minor (especially considering that a lot of them were not even entitled to vote in the Brexit referendum).
The Withdrawal Agreement covers 4 different categories of movement:
temporary stays of up to 90 days (no visa application required)
a 6 month Long Stay Visa
a 12 month Long Stay Visa
a permanent visa of between 12 months to 5 years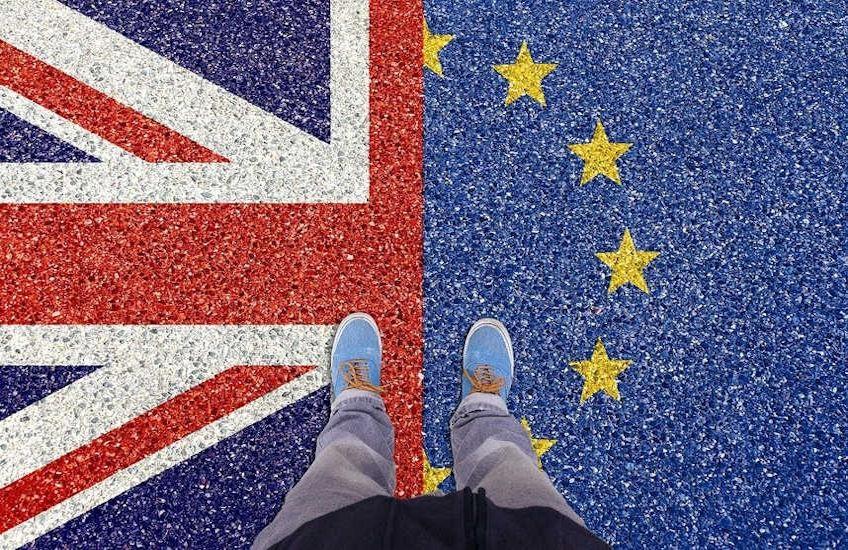 For the first category, although no visa application is required, British nationals are in effect granted an automatic Schengen travel visa. But even with this category, travellers are still required to testify that they have a minimum financial resources of €120 per person per day (or if you can show that you have already paid for your accommodation in France, then the amount is reduced to €65 per person per day).
For the other 3 categories of Long Stay Visa, British Nationals, now have to satisfy the same sufficient financial resources requirements as a Third Country National. The minimum monthly earnings requirements has therefore increased from nothing to €1,329 net income per month for a single person and around €2,658 net income per month for a couple. For a British family moving to France with 3 children, they will now have to show a gross annual income of around €60,000.
If these same rules were in place when we first moved to France in 2006, we would not have been allowed in. This is because you not only have to show that you have this income at the time of your visa application, you also have to show that the income is stable i.e., that you will continue to earn this level of income once you are living in France. If you are thinking of packing in your job in the UK and moving to France for a new life (like we did), then it has become all that more difficult. It is still possible to move to France, but as we will show below, you just need to be much more prepared.
The new minimum income requirements vary according to whether you are working or you are classed as economically inactive (retirees, non-working people, students, etc). It will also vary according to how old you are and whether you have any dependents.
The term 'income' is quite a broad category. So it covers both employment income and business income (if you are self-employed). It also includes retirment pension income and income from Trust funds. However, savings and investments are not technically classed as income.
The other consideration, is that the income not only needs to be sufficient, but you also need to prove that it is stable and consistent. So an Employment contract will show that the income is stable. Likewise, producing 2 years business accounts will also show a level of stability (especially if business revenues fluctuate). But what happens if you are moving to France and giving up your employment? What happens if your business is not portable?
In situations where an applicant is unable to demonstrate both sufficient and or stable income, it is likely that a decision will be made to issue a Residency Permit for a shorter period (for example 12 months) and the applicants will need to reapply for the permit to be renewed. Alternatively, in exceptional circumstances, applicants can use savings as a substitue for income. No figures are provided by the French Consulate service of what level of savings can be taken into account, but it is likely to be at least 5 times the annual minimum income requirement (so €1,219 per month x 12 months x 5 years = €79,740). It should also be noted that the savings will need to be fairly liquid - so money in a bank account or investment account will qualify, but stocks and shares or property holidings may not be considered.
Income requirements for French long stay visa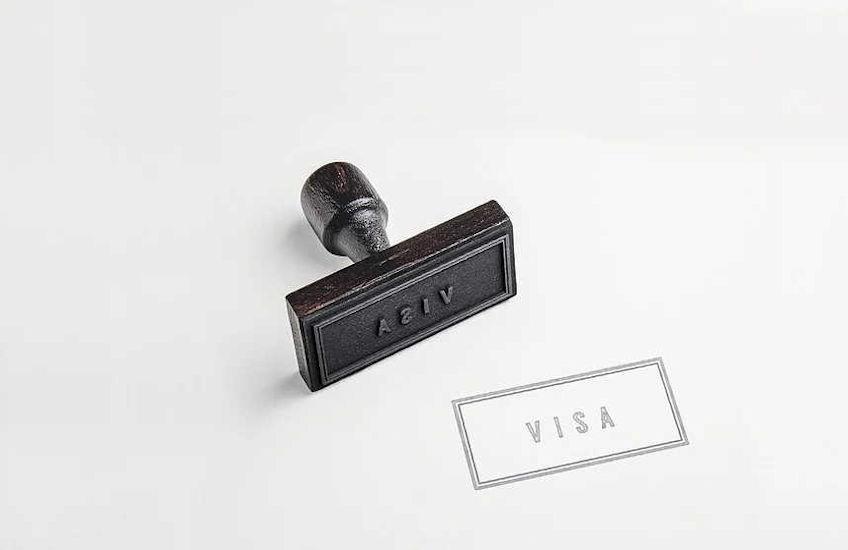 If you are not a citizen of a European Union member country, or an EEA country (Norway, Iceland and Liechtenstein) or Switzerland; and you wish to apply for a long stay visa or residency permit, then there are some minimum earnings limits that you must satisfy. Depending on the type of long stay visa you apply for, then you must be able to prove that you have sufficient financial resources i.e. the equivalent of the minimum legal wage in France for a full-time worker.
The minimum wage in France is commonly referred to as the SMIC (salaire minimum de croissance). From 1 August 2022, the minimum wage in France for an adult aged over 23 years is €1,678.95 per month (gross), which equates to around €1,329.05 per month Net, after income tax and social contributions. This represents and annual gross salary of €20,147.
In France, whilst there are two types of Long Stay Visa process for citizens of a Third County. Rather confusingly, they are called virtually the same:
the Long Term Visa used as Residence Permit (VLS-TS) - which is normally issued for a maximum of 1 year
the Temporary Long Term Visa (VLS-T)
The general difference between the two types of long stay visa, is that the VLS-TS permits the holder to work in France and to be able to renew the visa after 1 year. The VLS-T is usually issued for between 4-12 months and is non-renewable. Normally the visa holder is not allowed to perform paid employment, although voluntary work and university placements are permitted
Under the French long stay visa, there are a number of different categories:
Student - in addition to the relevant paperwork from the French education institue, applicants also have to demonstrate a minimum income of €615 per month, which can be shown with a bank statement, a guarantor's letter or a notice of funding from a loan, scholarship or grant.
Temporary Worker or Posted Foreign Worker - involving assignments lasting between 3 to 12 months
Employee - employed under a French employment contract
Research Scientist - issued to foreigners undertaking research work or teaching at university level
Retiree/Economically inactive
Self-employed or Professional
Talent Passport
Retiree/Economically inactive
For individuals who are not looking to work in France, the visa application process is quite straightforward. The main application process involves you providing the following information:
Proof of medical insurance - either private medical insurance or PUMa registration
Proof of accommodation in France - usually for the same duration of your visa
Proof of legal status in your home country
Proof of means of income - you need to demonstrate that you have sufficient income to meet the French minimum wage level (although savings can be taken into account in the absence of sufficient pension or other income).
Letter promising not to engage in employment in France
Self Employed or Professional status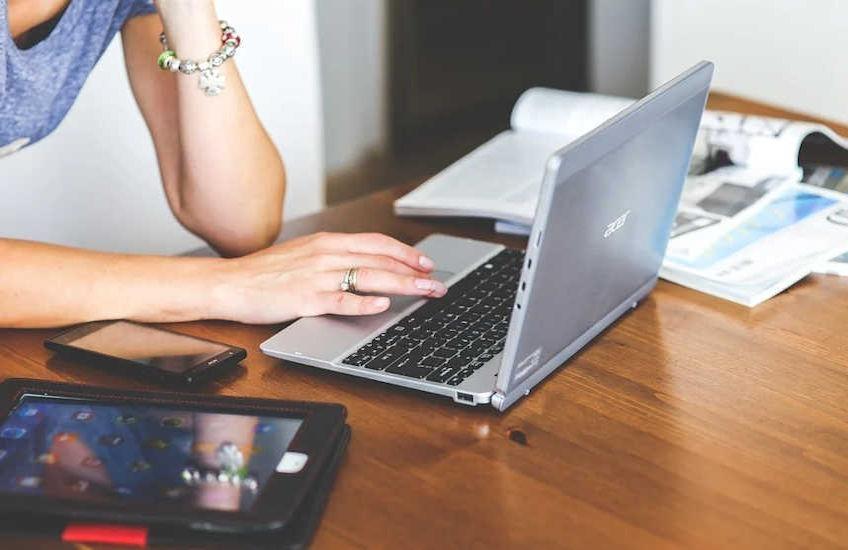 If you want to move to France and to set up a new business or work within you profession, then you are able to apply for a special type of Long Stay Visa/Residency Permit which will issued under the category "entrepreneur/profession libérale" (Self-employed in regulated 'liberal' profession).
If you are planning on setting up a new business in France, then you must be able to demonstrate the economic viability of your project. So this would entail providing a detailed business plan with financial projections and/or demonstrating that you have sufficient savings or other income sources to support you.
We work in France with an International Accountancy firm, AUGEFI. The company has a specialist division which helps ex-Pats to set up business in France and to assist individuals looking to invest in France. Jennifer Goube, is a Partner of Augefi. She explains that when individuals are looking to apply for a self-employed visa, especially where this involves buying or establishing a new business in France, certain requirements need to be considered. She states that:
if the business is in an existing field such as a Gite business or Internet Marketing, then it is often a good idea for the business plan to highlight the average earnings for comparable businesses, ideally supplied by a trade body or a French Government/European Union statistics organisation. If it is an entirely new start-up business, then the financial projections will need to encompass some market analysis and a detailed sales plan (to back up the income projection figures).
If you want to move to France and continue in your exisiting self-employed profession (either working in France or working abroad from a French base), then you must be able to prove that you have sufficient financial resources i.e. the equivalent of the minimum legal wage in France for a full-time worker.
This category of self-employed profession is is termed in France a 'profession libéral '. Generally, it involves mainly service-based occupations. Sometimes these professions involve a minimum qualification requirement in order to practice and may be subject to a professional code of conduct. Typical 'professions' include: medical occupations (doctors, dentists, midwives, pharmacists, veterinary surgeons, nurses, physiotherapists), law related professions (lawyers, auctioneers, bailiffs, notaries) and technical professions (land surveyors, architects, chartered accountants). The French Government publish a list of these regulated occupations which are overseen by an administrative body called ENIC-NARIC France (ENIC-NARIC professions règlementées).
In addition to this, there are a number of unregulated professions which may or may not have a qualification requirement, but generally require a certain amount of expertise or specialist knowledge and require some track record and experience. This may include IT workers, designers, writers, trainers, translators and private tutors Source: French Property News.
If you will be setting up an independent sole trader company in one of these profession libéral activities, then in addition to satisfying the minimum earnings thresholds, you will also need to prove that you meet the professional requirements in terms of qualifications/diplomas as well as any other conditions. France as a country takes much more seriously the concept of 'professionalism' than other countries. It is not simply the case that you can open up an office and pin a sign to the door. You really need to prove your competence to trade.
Talent Passport
in addition to the self employed or professional Long Stay Visa/Residency Permit, France also has a special category of Visa for highly-qualified employees and Entrepreneurs. This category is referred to as a 'Talent Passport' and it relates to well-respected Scientists, Engineers, Artists, Designers, Entrepreneurs, Tech workers, Business investors, etc.
Jennifer Goube explains that the legal definition of who is eligible to apply for this category of Long Stay Visa is deliberately quite vague and unrestricted. When the scheme was first introduced the main defining concept was that applicants would be:
"persons that are likely to make a significant or lasting contribution through their skills and talents in the development of French economy, as well as its culture, science, sports, directly or indirectly."
The difference with the 'Talent Passport' compared to the Self-employed/Professional category, is that the Visa/Residency Permit is
issued for a longer period (up to 4 years)
the permit holder can bring his/her family
the Spouse and any children over the age of 18 years, are also permitted to work in France
Usually, the 'Talent Passport' is issued to individuals who have been issued with a French employment contract, normally with a remuneration exceeding the average for that particular profession or activity. (at least 1.5 times the average gross annual salary, which in France is set at a minimum annual gross salary threshold at €53,836).The job description would also normally limit the pool of suitable applicants to a very small number.
The 'Talent Passport' can also apply to Company Directors and start-up Entrepreneurs. Whilst there are no minimum earnings requirements for these types of individuals, it is generally expected that they are financially self-supported.

If you require assistance on setting up a business in France or you would like to discuss the requirements relating to a self-employed visa or Talent Passport in France, then please contact Jennifer Goube, Partner on +33 467 186 201 or by email at jennifer@fba-france.fr.
Where to next . . . ?
If you are planning to move to France (either temporarily or permantly), you may find the following articles useful:
Arranging healthcare insurance in France
Discover the 10 best places to live and work in France in 2023

If you need assistance with planning your move to France and getting set up when you arrive, we are happy to recommend the services of French Expat Assistance (FEPA), a relocation agency run by Sarah MacGilchrist. Sarah has lived in France for nearly 40 years and has an in-depth knowledgle of French administration. Her company is based in Brittany, France and she works with a network of partners who can help you with everything from applying for visas, setting up a business in France, opening bank accounts, arranging health insurance and completing your French tax return.
Sarah can be contacted by email at: This email address is being protected from spambots. You need JavaScript enabled to view it. and by phone: +33 09 77 37 13 63
You can find the full range of services provided and the prices on the website: www.fepa.fr and on the Facebook page: French Expat Assistance.