Moving to France: French driving licence & Registering a vehicle
Last updated on .
Hits: 4608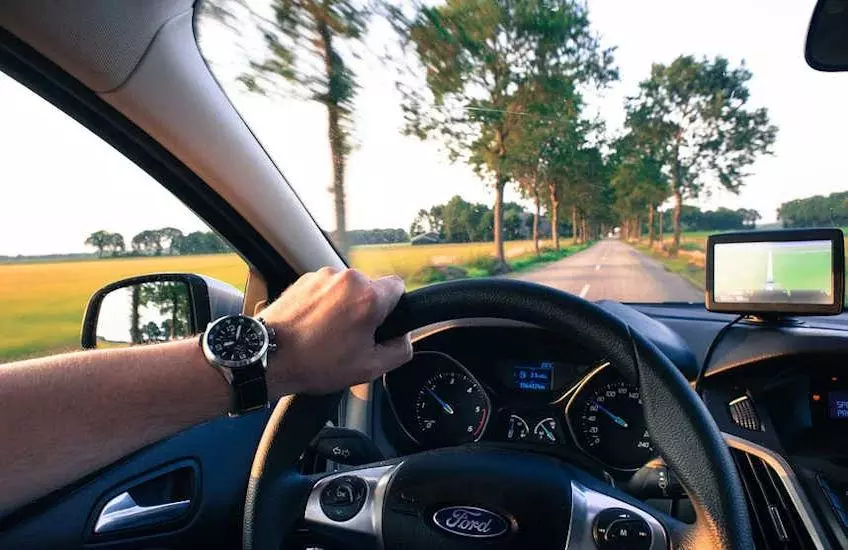 If you are moving to France, the good news is that France recognizes a whole range of international driving licenses and you can legally drive on your foreign license for up to 12 months. But what happens then? What do you need to do to apply for a French driving licence? How do you register your vehicle in France and when do you need to do this? This article explains all the requirements for obtaining a French driving licence and registering a car in France.
Driving in France
If you are arriving in France from another European Union country or from Iceland, Switzerland, Norway and Lichtenstein; then you can use your existing licence to drive in France. You do not need to exchange the driving licence or apply for a French driving licence. Once the licence expires, you can either apply to your home country for a renewal licence or apply for a French driving licence.
Following Brexit (30 December 2020), UK nationals will need to apply for a French driving licence if they remain in the country for more than one year. However, you will only need to apply for a French driving licence if your current license has less than 6 months before expiry. Sam Haacke, who runs the French relocation company, Live in France, helps a number of customers to exchange their driving licences and register their vehicles.
Our experience is that unless your current UK driving licence has less than 6 months before expiry, your application for a French driving licence will not be accepted. The French authorities will simply return your licence and advise you to reapply when it is closer to expiry.
France has agreements with a number of countries – including the United States, Australia, South Africa, New Zealand and Canada - which allow citizens of these countries to drive in France for up to one year without needing to exchange their licence for a French driving licence. The only requirement is that you are over the age of 18 (it is not possible to drive in France under the age of 18 years) and your licence remains valid for at least 12 months. Furthermore, as long as they apply for a French driving licence before the 12 months is up, they will not need to sit a French driving test before applying for the French license.
One advantage of remaining on a foreign driving licence in France, is that whilst you will still be subject to penalty fines for speeding and road infractions, you will not receive any penalty endorsements on your licence. If you are a budding Formula 1 driver, like my wife, then this means you do not run the risk of having your licence suspended. In France, like many countries, the driving licence is based on a 12 point system (with newly qualified drivers receiving just 6 points). Points are deducted from the initial 12 points for every violation. Your driving licence is revoked once you lose all the points. Speeding violations can vary from 1 to 3 points, depending on your excess speed over the speed limit and the location of the speeding offence (speeding outside schools is not advisable). Each speeding point is also subject to a penalty fine (currently €135).
Applying for a French driving licence
To apply for a French driving licence, you must submit the following information:
Photocopy of Passport or identity document
Colour photocopy of existing driving licence
Residency permit or long stay visa
Recent passport photographs
The whole process of exchanging a driving licence in France can take 6-8 weeks. Applications need to be made on an official demande d'échange de permis de conduire at your local Préfecture de Police or Mairie (town hall). If you have any medical restrictions listed on your current driving licence (such as a requirment for prescription glasses), then you also need to submit medical evidence to show that you are in compliance with these restrictions. Finally, depending on the format of your current driving licence, you may need to have the document translated by an officially qualified Translator (or apply for an International Driving Permit and submit this instead of your driving licence).
Buying a car in France
Second hand cars in France are ridiculously expensive. There are many websites and auto magazines in France where you can see cars for sale - such as Le Bon Coin, Auto Scout and La Centrale - but be prepared for a shock when you see the advertised prices. Most towns will also have a good range of car dealers, where you can buy both new and second hand vehicles (called occasions). But again, expect to pay a hefty price. We have French friends who actually take a train up to Belgium, buy a vehicle there and then drive it back down to France. Even with the cost of registering the vehicle in France (carte grise), it is still cheaper than buying a car in France.
One alternative to purchasing a new car (or even a second hand car), is to take out a lease car. Most car hire companies in France offer long term hire cars/leases. Also, all the main car dealerships will offer lease deals from 2 to 4 years. Once you add up the cost of the car depreciation and maintenance costs, it can actually work out cheaper to take a lease deal. We recently leased a brand new car and we pay €375 per month. Within this fee is all the servicing costs, breakdown expenses (with replacement vehicle) and any mechanical repairs, replacement tyres, glass replacements (windscreen and lights). Our car insurance has to be arranged separately (€40 per month)


Registering a vehicle in France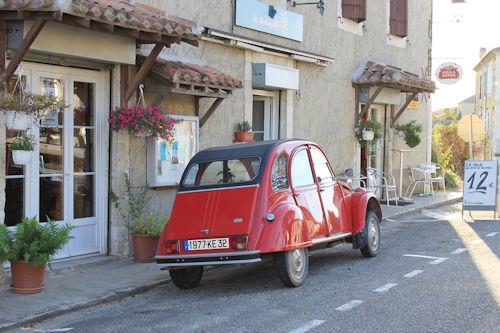 If you purchase a vehicle in France (new or second hand), or if you import your existing vehicle into France and will be using it for more than 6 months (European Union registered car) or 1 month (non-European Union registered car), then you need to register the vehicle in France. Similarly, if you move house, you need to change the address on the registration document.
The registration certificate for a vehicle in France, is called a "carte grise" (basically because it is printed on a grey form). Every owner of a motor vehicle in France, whether it's a motorbike, car, motorhome, trailer or truck, must have a carte grise in order to legally drive on public roads. If you do not have the necessary paperwork for your car, then you can be fined €135 (or even up to €750 for serious infractions).
The carte grise contains the following information:
Vehicle registration number
Official owner of the vehicle
Details of the vehicle (make, model, year of manufacture, engine and chassis numbers)
Its compliance with European technical standards
There is an online application process for the carte grise, run by an official body called the Agence Nationale des Titres Sécurisés (ANTS). To apply for a carte grise, you will need to submit copies of the following documents:
1. Vehicle registration document
2. Proof of identity
3. Proof of address
4. Technical control certificate (controlle technique)
5. CERFA 13750 * 05 - which confirms all the Owner details and the vehicle details
6. CERFA 15776 * 01 - a declaration of the transfer of the vehicle signed by the former owner
7. Valid vehicle insurance certificate
8. The holder's driving license
9. The declaration of transfer or the purchase declaration receipt
10. The certificate of conformity (to European CE standards)
As soon as your application has been paid for and validated, you will instantly receive a provisional registration certificate (CPI) by e-mail, which will allow you to drive the vehicle legally for one month until you have your received the official copy of the carte grise.
If you sell a vehicle in France (either privately or through a car dealership), then you as the former owner need to notify ANTS that you have transferred the ownership of the vehicle. You need to do this within 15 days (or face a €750 fine).
If you are moving to France from another European Country, then you are permitted to drive a foreign vehicle (registered in your home country) for a period of up to six months before it needs to be officially registered in France. However, if it is your intention to stay in France long term (and apply for residency here) then " . . . you have 30 days after registering your stay to register your car in France and pay French vehicle registration tax . . .". Although these 2 statements may appear to be contradictory, what it means in practice is if you are only planning on being in France for 6 months every year, then you are able to bring across your foreign registered vehicle and drive around quite freely. However, once you decide to become a permanent resident in France and/or you have stayed for more than 182 days in a year, then your vehicle must be formally registered in France and plated with a French registration number (Source: French Property).
Where to next . . . ?
If you are planning to move to France (either temporarily or permantly), you may find the following articles useful:
2023 Arranging healthcare insurance in France
2023 Applying for French Residency
French administration: 12 steps to getting set up in France

If you need assistance with planning your move to France and getting set up when you arrive, we are happy to recommend the services of French Expat Assistance (FEPA), a relocation agency run by Sarah MacGilchrist. Sarah has lived in France for nearly 40 years and has an in-depth knowledgle of French administration. Her company is based in Brittany, France and she works with a network of partners who can help you with everything from applying for visas, setting up a business in France, opening bank accounts, arranging health insurance and completing your French tax return.
Sarah can be contacted by email at: This email address is being protected from spambots. You need JavaScript enabled to view it. and by phone: +33 09 77 37 13 63
You can find the full range of services provided and the prices on the website: www.fepa.fr and on the Facebook page: French Expat Assistance.