Moving to France: opening a bank account in France
Last updated on .
Hits: 7068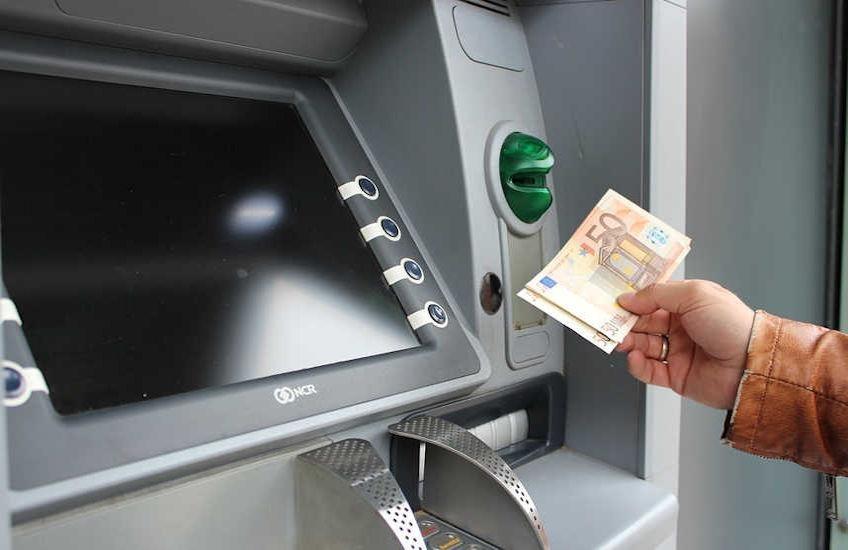 One of the first jobs that you need to do when you are moving to France is to open a French bank account. Everything hinges on having a French bank account, so that you can have the utility bills in your name, register for a Carte Vitale (health insurance), pay your taxes in France, obtain house or Tenants insurance, etc, etc. Ideally, you need to open the bank account before you arrive in France.
As we will see below, there are now greater options for setting up a bank account before your land in France and there are dedicated services like Credit Agricole's Britline - which provides an English-speaking call centre and new Mobile banks like Revolut, Monzo, N26 and Starling - which make it easier to set up an account and specify a French IBAN number.
Banks in France
Apparently, there are something like 400 banks in France - which came as a bit of a shock to me. Generally, on the high streets of most towns you will see the following 'retail banks':
Banque Populaire
BNP Paribas
Credit Agricole
Credit Lyonnais (LCL)
Caisse d'Epargne
Société Générale
Crédit Mutuel - CIC
La Banque Postale
Credit du Nord
One of the things which is quite strange about the banking set up in France, is that a lot of the bigger banks, like Credit Agricole, are organised on a regional basis. You would think that making a payment into another Credit Agricole bank account in a different part of France would be easy and quick. Well, think again. It is almost as if the banks are run as separate entities.
Another strange quirk about France, is that it remains almost the only country in the World that still accepts cheques. You may think I am joking, but trust me, I can guarantee you that if you are in a supermarket and you are in a real rush, then the person in front of you at the checkout will open up their cheque book, then the cashier will write down the person's French Identify Card number on the back of the cheque, then hold it up to the light (for what benefit I do not know), then pass the cheque through a machine and then present the cheque back to the customer for closer inspection. In the meantime, you and the now 10 people in the queue behind you will be left standing there tutting away. It is got so bad that now I scan the checkout queues before deciding which one I go to. Any queues with women in their late 50s or early 60s, I avoid like the plague.
The final quirk about banking in France, is that they take indebtedness extremely seriously. If you make a payment in France by cheque and you have insufficient funds in your account, then your bank accounts can be frozen by the Banque de France. So when we first arrived in France, we paid for our kids school meals by cheque. The school didn't cash the cheque until about 4 months later and they presented the cheque on the same day that we had just booked a whole series of air tickets and hotels. Our accounts were put on hold, our bank cards didn't work and we were prohibited from writing any cheques for 6 months. We had to go and have a meeting at the Banque de France in Beziers - it was an absolute nightmare.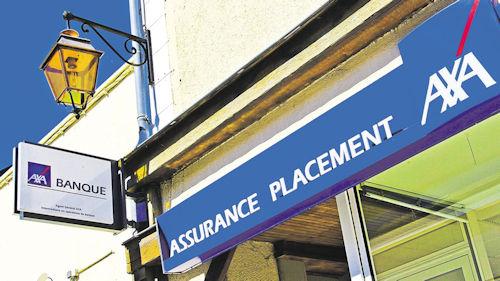 In terms of these main banks in France, my experience with Credit Agricole has been terrible. Whilst it is modernizing in some areas, in other process it is still stuck in the 1950s or 1850s. We received a letter last week informing us that Credit Agricole was finally phasing out the paper bank statements which it mails out to customers. So October 2020 and Credit Agricole has finally caught up with the new trend for online statements.
I have heard friends give good reports about BNP Paribas (especially for organising Mortgages and housing loans) and some of the smaller local banks like Credit Lyonnais, Caisse d'Epargne and Banque Populaire. Generally, these smaller banks are less 'corporate' and they value the personal contact with customers much more.
International banks in France
In addition to the French banks, there are a number of international banks that operate in France. :
AXA Banque
Barclays
Citibank
Deutsche Bank
HSBC
It is unlikely that you will find a local branch of these banks, except in some of the major cities like Paris, Bordeaux, Marseille and Lyon. The exception being AXA Banque, which has a national chain of independent insurance brokers throughout France. Even in some small villages, you will often find a local AXA office. Another benefit of considering AXA, is that you can sort out a number of other important things at the same time, such as car insurance, home insurance, school insurance, etc.
Mobile banking in France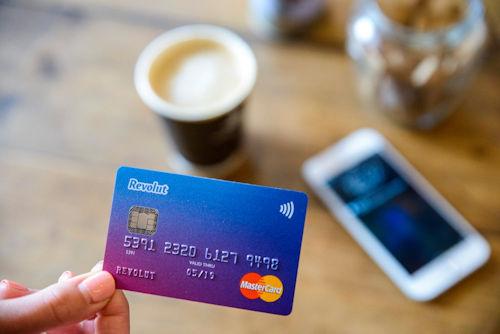 Another option for setting up a bank account in France is to register with one of the newer Digital or Mobile banks, such as:
bunq
Hello Bank
Boursorama
N26
Revolut
Monzo
The benefit of considering these banks, is that the account set up process is quick and easy. The accounts can usually be set up before you arrive in France (provided that you have an address in France). They also give you 24/7 access to your account and finally, cross-border payment transactions are usually quicker, much cheaper and you receive immediate confirmation (on your phone) that the transaction has been completed. We use Revolut a lot and our experience has been excellent (especially for switching payments between Euros and British Pounds). Our Revolut account provides us with a French IBAN number, a BIC and an account number (all of which are usually required when opening a mobile phone account or changing utility bill supplier) and we have a Revolut debit card which allows us to pay for items in shops, restaurants, etc in whatever currency we choose. We can also use the card to withdraw cash from ATM machines. But for me, the best thing about Revolut is that you can make payment transfers to other Revolut account holders and the money arrives in their accounts instantly.
For our company in France we use Boursorama, which is OK, provided that you don't need to ever speak to anybody about your account (it primarily runs on email and an internal messaging service). But just to give you an example of the difference between Credit Agricole which we use for our personal accounts and Boursorama which we use for our business accounts, if we make a transfer from Boursorama to our Credit Agricole account, the payment usually arrives the next day. But from Credit Agricole to Boursoramma, the transfer can take anything from 3 days to 5 days (especially if there is a weekend in the middle).
My son uses N26 and he has had no complaints, he can do all his transactions on his phone.
Opening a bank account in France
If you are looking to open a bank account with one of the larger high street banks in France, then usually you will need to make an appointment to see one of the local Account Managers. You will generally need the following informaion:
passport or ID
proof of your French address (e.g., a lease agreement, utility bill, etc)
residence permit/long stay visa (if you have one)
Normally, you can open the account on the same day and receive your bank card and checkbook about 10 days later. But just a word of warning, whilst normally most inter-bank transfer payments in France usually take 3 days to complete, you first transaction/payment transfer may take 7-10 days to process. I don't know why this is, but it has caught out quite a few of our customers before, especially when arranging to pay the first rental payment.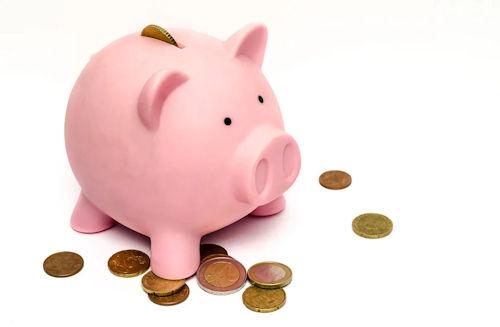 Another thing to be aware of with bank accounts in France, is that they often come with this incredibly irritating thing called a plafond. This is a ceiling on the amount of money you can withdraw or spend each week. It varies from bank to bank and you can also ask for the plafond to be increased or removed, but usually only for a temporary period of time. The measure is well intended - it is to protect you against fraud or if you have your bank cards stolen. I think for our French bank accounts we can withdraw €200 from an ATM machine each week and spend something like €400 on our cards. But it is incredibly frustrating, especially if you are at the supermarket check out and your card is declined. You have to do the whole walk of shame thing, of explaining to the cashier, ". . . yes I do have money in my account it is just I have hit the plafond . . .", he then rolls his eyes upwards and you then present a different card. Meanwhile all the people in the queue are looking at you and you are aware that you are turning crimson red. You leave the store as quickly as humanly possible. So my advice would be, if you know that you have a lot of expenditure coming up (especially for house renovations, building work, etc,), then contact your bank in advance so that they can lift the plafond.
Non-resident accounts
Some French banks do offer non-resident accounts that can be operated from overseas. So this could be useful if you haven't yet arranged your rental accommodation or purchased your house. But normally, you will need to set up the account in person at the bank (in France), as well as making a minimum deposit. We did this when we first came over to France in 2005, to look at some rental properties. Then when you fully arrive in France and have a French address, you can swap over the account to a resident account. There may also be restrictions on accounts being opened from some countries (for example, United States) - mainly this is due to money laundering rules and banking regulations compliance.
If you have your rental accommodation arranged, but you have not yet moved to France, most French banks will let you set up an account before you move. But, you will need to provide some evidence that you will be living in France on a long-term basis (i.e., 6-12 months) and can provide a French address.
Setting up an account with a Mobile bank such as N26, bunq, or Revolut, maybe an easier option for non-residents. To open up a mobile-only bank account, you usually need to provide a physical address, email address, and mobile number and select the countries/currency you wish to operate under.
Revolut have just moved the location of their European banking licence from the UK to Latvia. At the moment they only provide IBAN numbers starting with a GB prefix (i.e., UK) or LV (Latvia). They will be able to issue French IBAN numbers from early 2022.
Joint bank accounts in France
Joint accounts are fairly common in France. But there is a subtle difference between the 2 types of joint account with French banks. Option 1 is a joint account listed as [name] et [name] - which requires both account holders to sign off payments such as cheques. Option 2 is a joint account listed as [name] ou [name] - which allows either account holder to authorise and make payments.
Business bank accounts in France
Opening a business bank account in France can be a lengthy process, often involving a lot of paperwork. It will depend on the type of business and also the bank. French Banks operate under a legal duty to ensure that the business is legitimate and above board. When I set up my business account for my consultancy company, I had to have a meeting with the Business Account Manager at Credit Agricole and present my business plans, a cash flow forecasts and answer lots of questions about the nature of the business, who my key clients were, where I would be operating the business, etc. So you will almost certainly be asked to provide the following information:
Articles of incorporation for the Company
K-bis (legal company registration document and ID number)
Minimum deposit
Passports of all shareholders/Company officers
Proof of address
Personal bank account details


Opening a bank account for Children in France
My youngest son has just turned 16. He was desperate to have his own bank account. But the range of accounts on offer for him in France was relatively small. Most put in place a plafond of €30 expenditure per week. If he wants to spend more, he has to contact the bank and the Banking Advisor will either make the payment transfer on his behalf or temporarily lift the plafond. Either that or he has to come and ask his Mum and Dad to pay for his new computer game. It is not really until 18 years of age that children in France can access a 'proper' bank account.
Having said all of that, it is quite easy to open a bank account for a child in France and they do allow your children to receive payments from Grandparents, etc. In essence, they are more like savings accounts with bank cards to allow small cash withdrawals. Most banks in France offer children' accounts. Usually you will need to provide the following information:
Passport or ID for both yourself and your child.
Proof of address
Normally, your child's account will be linked to your personal bank account, so you will be able to see an online statement of the money coming in and going out of the account
Where to next . . . ?
If you are planning to move to France (either temporarily or permantly), you may find the following articles useful:
Arranging healthcare insurance in France
Income requirements for French Residency

If you need assistance with planning your move to France and getting set up when you arrive, we are happy to recommend the services of French Expat Assistance (FEPA), a relocation agency run by Sarah MacGilchrist. Sarah has lived in France for nearly 40 years and has an in-depth knowledgle of French administration. Her company is based in Brittany, France and she works with a network of partners who can help you with everything from applying for visas, setting up a business in France, opening bank accounts, arranging health insurance and completing your French tax return.
Sarah can be contacted by email at: This email address is being protected from spambots. You need JavaScript enabled to view it. and by phone: +33 09 77 37 13 63
You can find the full range of services provided and the prices on the website: www.fepa.fr and on the Facebook page: French Expat Assistance.