Best places to buy investment property in France
Last updated on .
Hits: 15657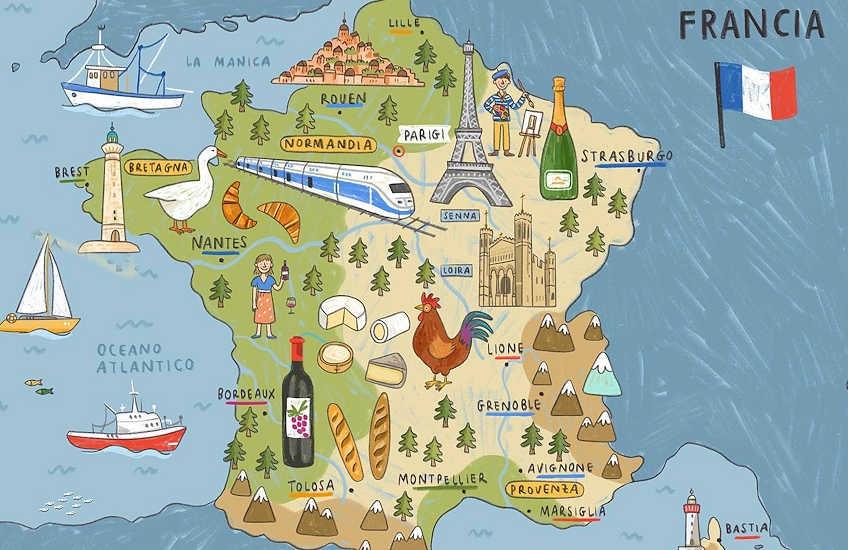 Photo courtesy of Elena Pedroli [https://www.instagram.com/elenapedroli/]If you are looking to buy an investment property in France in 2023 and you want some advice on the best places to buy, here is a list of the 10 best locations to buy a house in the South of France.
I have avoided Cote d'Azur and Provence mainly because the purchase costs here are too prohibitive for investment opportunity. The market is also quite saturated and with the current state of the French housing market in the Provence-Alpes-Cote-Azur region, you do not really know which way it will turn. Suffering a 10% haircut on a €300,000 property is one thing, catching a cold on a €950,000 property is quite a different matter altogether.
So I focused here on the Languedoc region of Southern France. You still get the same wonderful climate, gorgeous Mediterranean beaches, fabulous wine and great food, but it doesn't come with the same price tag. You can buy the same property that you will get in Provence or along the French Riviera for around 45% of the cost. And what is more, the rental yields are more or less the same.
This provides you with the option to trade in a 2 bed apartment in Cote d'Azur and buy yourself a 4 or 5 bedroom villa with pool in the Languedoc region.
Best places to buy investment property 2023
Well there are lots of places in the Languedoc, so I have tried to narrow it down to places that I would consider living in. My criteria in compiling this list have centered around 7 things:
is it a nice looking location
the village has some life to it (both in the summer and the winter)
is it easy to get to
the village an 'open' place (i.e., is it welcoming of foreigners)
there some soul to the place - history, culture, etc;
there plenty of things nearby to visit and experience
there is good opportunity to get a return on investment from summer holiday rentals and winter lets
I know that renting out your property may not be the highest item on your reasons for buying a house in the South of France, but if you can get someone else to pay your mortgage and you can still enjoy the villa yourself, then it suddenly becomes quite an interesting investment proposition.
You will find a much more detailed analysis here (Buy to Let Holiday Rentals), but in short, a decent 4 bed villa in the Languedoc with a private pool, should be able to earn you around €30k per year from high season weekly rentals and one or two monthly rentals over the winter period. Similarly, a coastal apartment with 2 beds and a terrace, will also likely net you around a 9% rental yield if you manage it properly.
#1 Best places to buy investment property France: Sete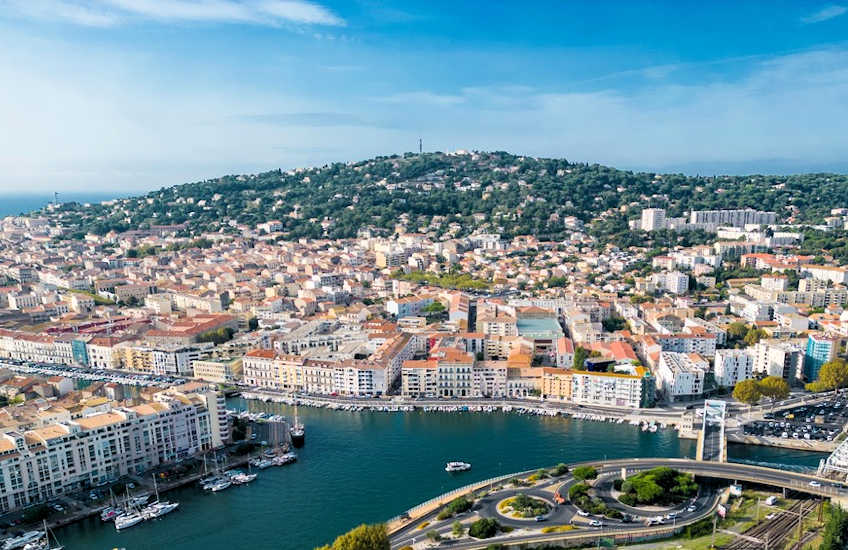 Photo courtesy of Ville de Sete [https://www.instagram.com/ville_de_sete/]Sete is a beautiful coastal town located in between Beziers and Montpellier on the Mediterranean sea. Sete is a large port town and around the outskirts it is a bit scruffy. But the centre of Sete has a lovely network of canals and old town houses.
Sete has a large percentage of Italian immigrants (mainly poor fishermen) who have settled here over the last 2 centuries. In fact nearly 60% of the population of Sete can trace back ancestors to just 2 fishing villages on the Naples coast in Italy.
Sete was originally called Cette and it didn't change its name to Sète, until 1928. Sete was also the birthplace of the famous French singer, Georges Brassens and the French poet, Paul Valéry.
The other fact I love about Sete, is that in the 1930's it had one of the best football teams in France. Sete won the French first division league twice in 1934 and 1939 and they also won the French cup twice during the 1930's
Near to Sete there is over 20kms of golden sandy beaches along a narrow headland which separates the Mediterranean from the inland lake, the Etang du Thau. The Etang du Thau produces the best oysters and mussels in France, with many ending up in the Michelin starred restaurants in Paris.
There are 4 reasons I put Sete down as the #1 place to invest in Property in France:
1. it has a mainline train link to Montpellier (less than 20 mins)
2. property prices are considerably lower in Sete than Montpellier
3. Sete has an international reputation on account of its 2 Music festivals and the summer Water Jousting festivals. These events attract thousands of visitors each year and accommodation is at a premium
4. the lovely beaches nearby will attract visitors during the summer
I know a lot of people who are starting to buy apartments in Sete. One of the things that strikes me about them, is that when you talk to them about living in Sete, they all say more or less the same thing " . . . I couldn't live anywhere else, I have the sun, the sea, the seafood and the fun . . .". Obviously, not everyone I have spoken to has said exactly that, but equally, I cannot see any of them moving anywhere else in France.
#2 Best places to buy investment property France: Marseillan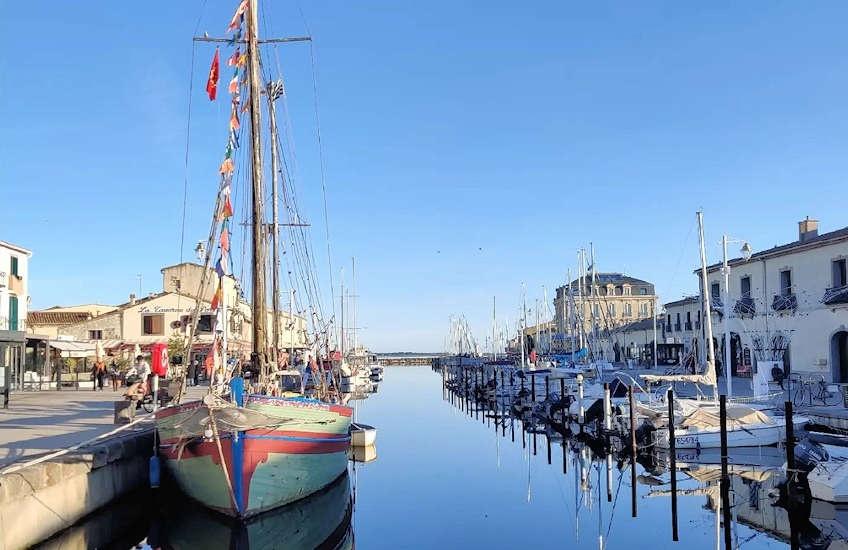 Marseillan is located on the shores of the Etang du Thau, over-looking the town of Sete. It has a lovely old port area, with lots of bars and restaurants. Marseillan is also very close to the sea, with Marseillan plage just up the road is probably one of the best beaches in Languedoc.
The real estate market in Marseillan is very dynamic, with a lot of inward investment over the last 10 years. This has resulted in a lot of the old town houses being refurbished and the local town hall has invested heavily in upgrading the streets and the port area. The holiday rental 'season' in Marseillan is quite long, stretching from late April through into October. Even town houses with small roof terraces manage to achieve 18 weeks rentals per year.
The main reason I would recommend Marseillan is that it is a place that always has a bit of life about it (summer and winter). We like going here in the winter for a meal (Table d'Emilie is a fantastic restaurant). We like to have a walk down by the port afterwards. Marseillan is a big place, but it has a close-knit feel about it. The Marseillans are very proud of their town. It is also the original location of the Noilly Prat distillery.
Close-by to Marseillan there is the lively seaside resort of Cap d'Agde and the city of Agde, which provideds a number of hypermarkets, big DIY stores and other services. Marseillan is the sort of place that you can get about on a bike. You can ride down to the beach or into town. There is a regular bus service from Beziers airport straight to Marseillan and there is a TGV train station in Agde.
It is easy to reach Marseillan in under 2 hours from the UK, Ireland, Scandinavia and Germany. Paris is just a 1 hour flight or a leisurely 4 hour train journey.
In short, Marseillan is the perfect place to buy a holiday home or to live in South France. Here we explain why Marseillan has become the most enduring property hot spot in South France.
#3 Best places to buy investment property France: Pezenas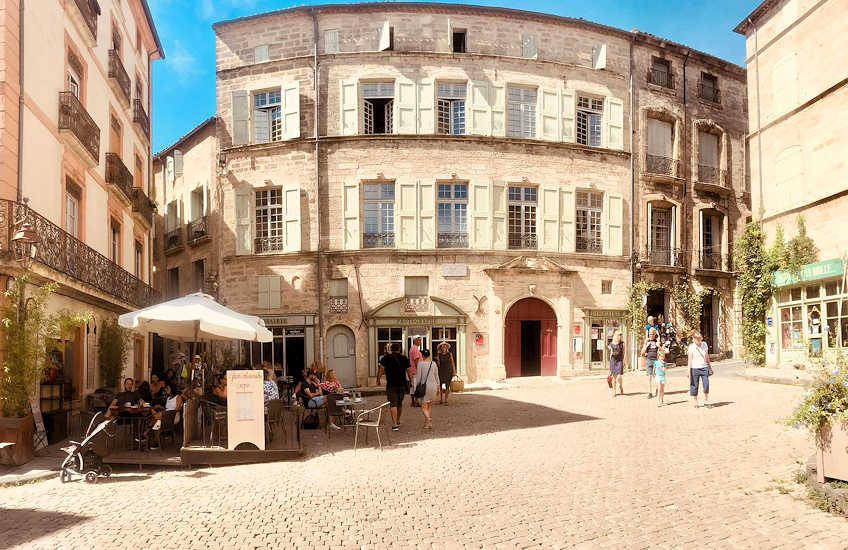 In the Languedoc, there are 5 really beautiful towns to visit: Uzes, Aigues-Mortes, Sommieres, Mirepoix and Pezenas. We live near Pezenas and we absolutely love the place. Pezenas has some beautiful old streets unchanged over the last 5 centuries. It is also an important arts centre, with many arts festivals, theatre productions and antique fairs taking place throughout the year. Pezenas is also a short drive to the coast. It is surrounded by vineyards and has excellent transport connections. Pezenas is definitely my top tip as a place to buy a house in Languedoc. Properties in Pezenas rent most of the year and if you are able to find a villa closeby with a pool, then you are almost guaranteed 12 weeks summer holiday rentals.
Pezenas has a good range of shops, supermarkets, banks, restaurants, pharmacies, etc and there is an active social scene all year around. Pezenas has a well respected wine cooperative. There is definitely a 'Pezenas premium' on house prices, but you can still pick up a property at a reasonable rate.
In my opinion, there are 4 villages surrounding Pezenas that you should also consider if you are looking for Languedoc real eastate: Caux, Tourbes, Nezignan l'Eveque and Neffies.
Caux is probably the largest village out of the 4. It has a lovely old hilltop centre (they call these villages Circulades in France on account of the circular streets that wind up the hill). There is a bar, shop, cafe and I think a restaurant in Caux. Cuax has a lovely setting, vineyards all around and close to Pezenas as well.
Nezignan L'Eveque is actually where we live, so I am biased. But, I would also point out 4 main attractions: it is just 3kms from Pezenas, a 15 mins drive to the coast, it has a gorgeous centre to the village and there is always something going on. Our local mayor, Dr Siccard, has in my opinion done a fantastic job. The village is beautifully maintained. The main street is an avenue with palm trees lining the way. The summer festivals during July are excellent. But above all, the village has a really nice feel to it. Very friendly and open. There is an excellent restaurant at the hotel and the local Pizzeria is fantastic. The local bar is a bit of a let down, but the shop is well stocked and there is also a tabac, beauty salon, boulangerie, post office and hairdresser. The houses in Nezignan l'Eveque are more expensive than other villages, but I suppose the items above explain the reason for this.
Tourbes is real up and coming village. The bar has just been taken over by new owners and they are really keen to book live bands and host art exhibitions in the upstairs room. There is also a good restaurant (La Maison) and a really good bistro at the Cave Cooperative. Like Nezignan, Tourbes is a friendly place and it is close to Pezenas as well.
Neffies is another of the Circulade villages close to Pezenas that you should consider buying in. There is a really good restaurant here and the local bar is great in the summer. There is a lovely terrace where you can look out over the rooftops and the vineyards beyond. It is not a big place, but there is still a local shop and tabac and you have Roujan just up the road which has all the shops you will need. Pezenas is just a short drive away.
#4 Best places to buy investment property France: Collioure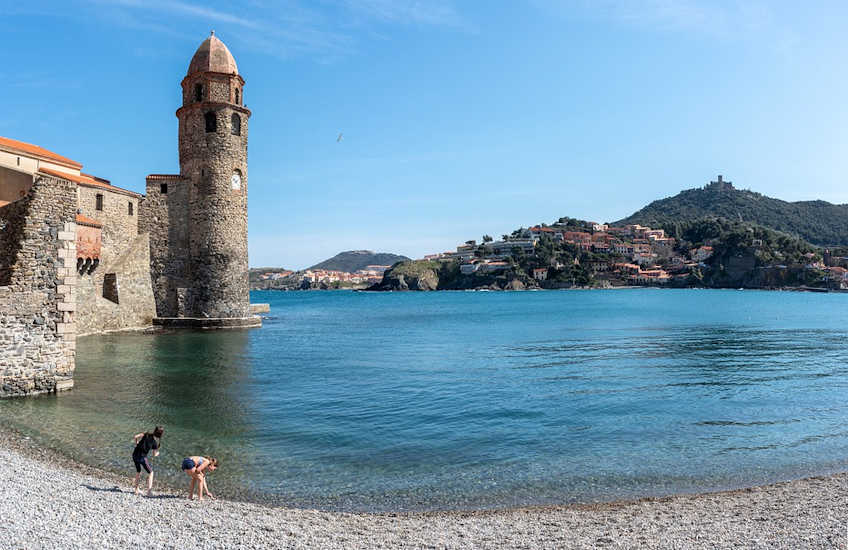 Collioure should really be higher up this list, but I get the impression that property here is a bit expensive. But there is a good reason for that. Collioure is simply beautiful and I love visiting the town - winter or summer. Collioure is a coastal town south of Perpignan. It was visited by a whole range of famous painters (Derain, Matisse and Picasso).
The location of Collioure is magnificent. The sheltered harbour, the lovely mazy streets by the port, the famous church and the mountains behind; all make Collioure special.
We have a number of apartments to rent in Collioure and they are always very popular. I think if you bought in Collioure you could expect to rent out your property for 25-35 weeks a year very easily.
Collioure is just 30 mins drive from Perpignan airport and just over an hour to Girona airport in Northern Spain. This makes it very handy to reach Collioure from Northern Europe, UK and Ireland.
Collioure also has its own train station, with regular services to Perpignan city centre and down along the coast to Banyuls, Port Vendres and Spain.
Collioure has a good range of restaurants - which, for a coastal resort - are not too expensive. In fact, I would say they are surprisingly cheap. There is also a lovely art trail that you can take around the town. There are empty picture frames mounted on posts, which you can look through and see the same view as the artist originally saw. Next to the picture frames, there are reproductions of the famous artwork (now worth millions), painted by the impoverished artist.
Given its connection with famous artists, there is also a very good art museum in Collioure (La Maison du Fauvisme), which celebrates some of the famous art works from the Fauvism period.
To be honest, I am not one of those people that enjoys going back to the same place year after year. But with Collioure, I have a different view on it. Every time I visit the town, I come away with a different impressions, experience something new or just feel rejuvenated. It is a hard thing to put into words. Collioure is just one of those special places. If you bought a house or apartment in Collioure, then you are not going to lose money. In fact, you will make yourself a tidy little sum from renting it out. But that is really besides the point. The whole point of buying property in Collioure, is that you can return time and time again and the view will be the same, but the experience will be different.
#5 Best places to buy investment property France: Meze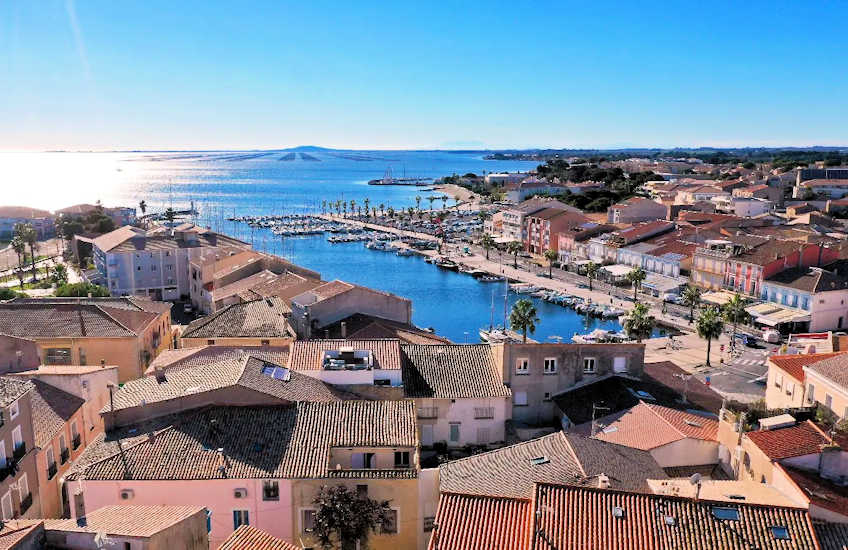 Meze is coastal town located on the Etang du Thau. Meze and the nearby fishing village of Bouzigues is known throughout France as the capital of oyster and mussle production. Huitres de Bouzigues oysters are found in the best Parisian restaurants. There are also some excellent seafood restaurants on the shoreline and harbour in Meze.
There is a lovely beach in Meze, which has lovely views out over the lake across to the town of Sete.
Meze is located very close to Montpellier, just 15 km to the South of the city. Montpellier has an international airport and a brand new TGV train station.
During 2022, property prices in Montpellier increased by +12.1% and the average sale price of a house during the year was €425,000. Since 2017, house prices have increased by nearly +30% in Montpellier and the city remains the fastest growing conurbation in France.
Meze has an enviable access to the local transport network. Montpellier airport is just 20 mins easy drive and the fast-developing airport in Beziers is just 25 mins to the south. Both airports feature regular flights to Paris, as well as a number of low cost routes to Ireland, UK and Northern Europe. The nearby towns of Agde and Sete both have TGV train stations, providing connections to all the major cities in France. Also, from Meze, it just takes 2 minutes to join the A9 autoroute, which is the main thoroughfare running down from Lyon to the South of France and Northern Spain.
The property market in Montpellier is starting to over-heat. It is the fastest growing city in France and recently overtook Strasbourg as the 7th biggest city in France. With property prices continuing to rise above the level of affordability, outer-lying towns and villages like Bouzigues and Meze, will attract more house buyers looking for an easy commute into Montpellier.
Therefore, Meze could be a very smart place to make a property investment in 2023 and enjoy the benefits of rising property prices and good rental yields over the next 10-15 years.
#6 Best places to buy investment property France: Carcassonne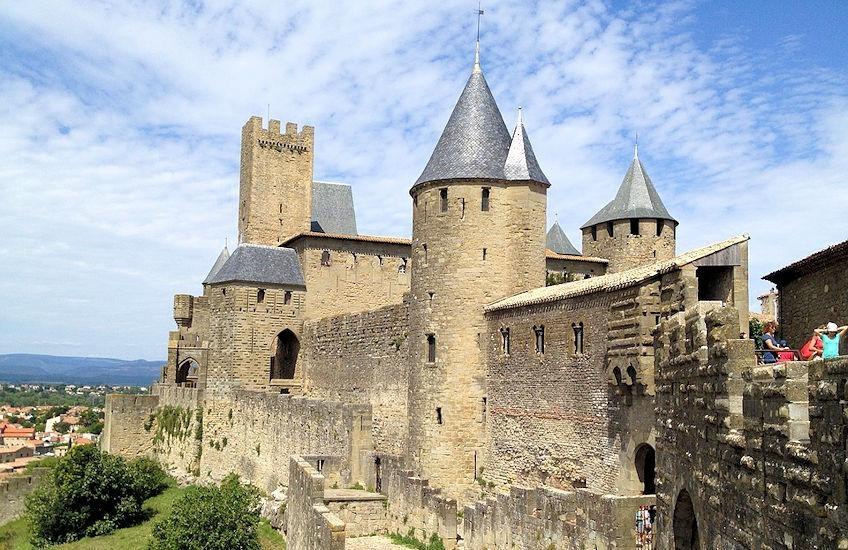 The countryside around the Southern French town of Carcassonne, has proved to be a very popular place finding a property to buy in the last couple of years. Carcassonne is located in the Aude department and traditionally, house prices in the Aude are much lower than in the neighbouring departments of Herault, the Gard and Pyrenees-Orientales.
The Aude is one of the poorest departments in France. You will not notice this. It is not like you have beggars on the street or discarded shopping trolleys in doorways. It is just that the Aude is predominantly an agricultural area and there is not much industry. As a result, the average wages in the Aude tend to be low.
The Aude also depends for a lot of its income on tourism - primarily from the Castle at Carcassonne, the second most-visited historical monument in France. In addition to this, you have the Canal du Midi, the Cathar monuments and the Mediterranean beaches near to Narbonne.
The picturesque town of Carcassonne is located between the Mediterranean coast, the city of Toulouse and the Pyrenees Mountains to the south. The landscape around Carcassonne is quite varied.
The Black Mountains are situated above Carcassonne and here you will find some lovely rural villages like Villardonnel, Saissac and Siran. On the Eastern side of Carcassonne the Canal du Midi flows through the Minervois wine region towards the town of Narbonne and the beaches of the Mediterranean. The countryside is mainly flat and dominated by vineyards.
On the Western side of Carcassonne, in the direction of Toulouse, the vineyards give way to more arable crops, including acres of sunflower fields. Here you will find some nice rural towns like Revel, Bram and Castelnaudary (home of the famous Cassoulet). The area south of Carcassonne slowly rises up to meet the Pyrenees. Here you will find some local market towns like Limoux, Quillan and the gorgeous town of Mirepoix.
Fanjeaux is a hilltop village close to Carcassonne. We have a rental property in Fanjeaux and it rents very easily. With Carcassonne airport just 15 mins up the road, as well as the famous citadel in Carcassonne itself, Fanjeaux is a great location. The A61 autoroute provides you with quick access to both Toulouse and the coast.
The medieval market square in Mirepoix is simply stunning. Mirepoix is a bit off-the-beaten track, but there is enough going on in the town for you to not feel like you are living at the end of the earth. The countryside surrounding Mirepoix is very beautiful - more cow country than vineyards - but you do have the town of Limoux just up the road which specialises in a local Champagne (which I think is the same if not better than the real Champagne - in fact it is made in exactly the same way).
#7 Best places to buy investment property France: Uzes (St Maximin and Castillon de Gard)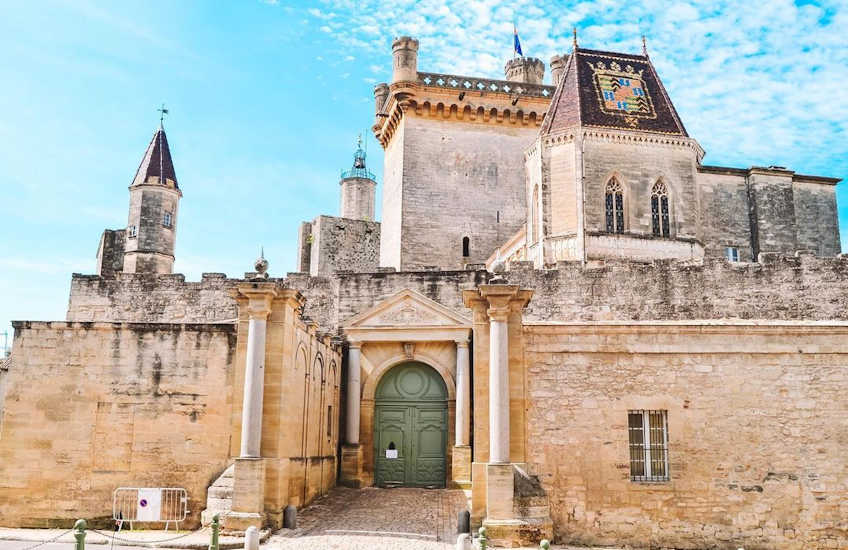 Uzes, France is a very pretty town in the Gard region of Southern France, close to Provence. In the centre of Uzes, there are lots of narrow streets with little boutiques arranged around the old Duchy. In the centre you will find a big square (Place aux Herbes), laid out with fountains and plenty of decent restaurants. Uzes and the surrounding region have a bit of a reputation as a foodies paradise as well as an art centre.
Uzes has a fabulous Saturday morning market, when the whole town comes alive with stallholders selling fresh local produce including truffles, herbs, olive oil and handmade preserves.
I like the Gard department, it is very picturesque, with lots of the buildings made from the same yellow-gold stone. There are lots of tree lined country roads, vineyards and scenic hills covered in the famous Garrigue (stubbly bushes) and Olive trees. It makes driving through the area very pleasant.
Near to Uzes you have the old Roman town of Nimes, the Pont du Gard - an amazing Roman aqueduct; and the beautiful city of Avignon.
There is a TGV train station in Nimes (just 15 mins drive) and Avignon (30 mins drive) and there is an international airport on the outskirts of Nimes, with services to the UK and Northern Europe..
St Maximin is a beautiful village located close to Uzes in the Gard department. We visited St Maximin very recently and it is a lovely old village. There is also plenty of building work going on in St Maximin with some of the old village houses being restored. There is a nice restaurant in St Maximin itself and plenty of good restaurants in the area. Uzes, is always a popular town to visit with tourists. You also have the Pont du Gard (Roman aqueduct) just down the road and Nimes is not too far away either. So all in all it is a great location to buy a house in France.
Close to Sainte-Maxime is another very pretty village called Castillon du Gard. This village has also undergone a lot of careful refurbishment in recent years and it can give you a good indication of what St Maximin will eventually look like. This is also another good spot to buy. The Pont du Gard is on your doorstep, as well as Nimes, Avignon and Uzes.
#8 Best places to buy investment property France: Perpignan & Ceret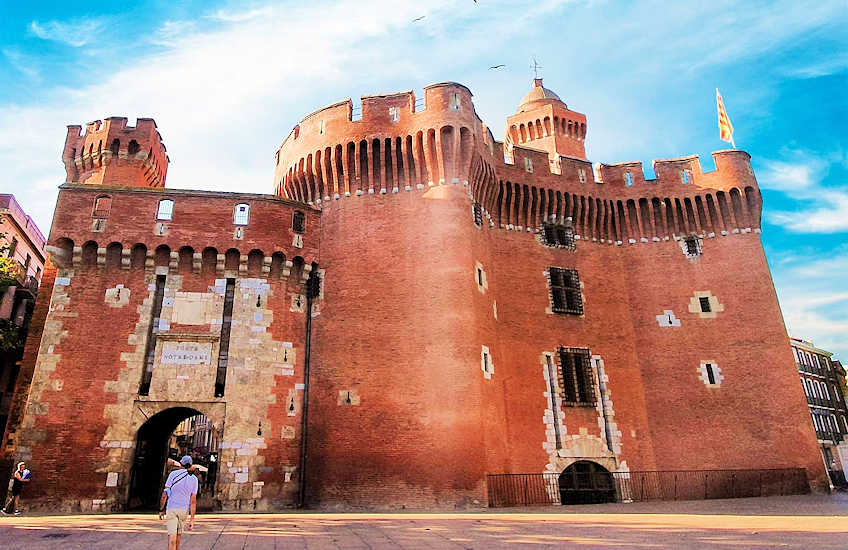 The Southern French city of Perpignan lies between the Mediterranean coast and the Pyrenees. It is just 20 kms from the Spanish border. With it's mild winters and long hot summers, it is the perfect destination for buying a property in in France, either as a second home or as an investment.
The city is the capital of Roussillon and it has a real Spanish feel to it. The old narrow streets towards the Palais des Rois de Majorque are a real pleasure to walk around.
Perpignan also has a real connection with art, with famous artists such as Picasso, Dufy, Maillol and Jean Cocteau all having studios in the City at one time or other. The surrounding countryside is very pretty. Wherever you go you will see vineyards set against the backdrop of the Pyrenees. There are some great local towns and villages such as Thuir, Collioure, Laroque-des-Alberes and Estagel. The area is well served by the transport network. The TGV stops in Perpignan and there is a new connection all the way to Barcelona. There is also an international airport on the outskirts of the city, with flights to the UKL and Northern Europe
Near to Perpignan you will find an amazing coastline and the city provides easy access to Barcelona, the ski resorts in the Pyrenees and the Cathar castles in the Corbieres hills.
Just 15 kms from Perpignan, there is the famous old town of Ceret. Ceret's position in the foothills of the Pyrenees, provides a dramatic back-drop to this lovely old town. For centuries the town has been famous because of it's local cherry crop (Cerise also lends its name to the town). Ceret is also the location of the Modern Art museum, on account of the many famous painters, including Picasso who have stayed in the town. The centre of Ceret has a lovely old historic quarter and the town is blessed with many excellent restaurants. In the winter, Ceret is close to the ski slopes of Font-Romeu and Les Angles. In the summer, the beaches of Argeles sur Mer and Collioure are also close at hand.
Property in Ceret is reasonably priced and it provides healthy returns from summer holiday rentals and long term winter lets.
#9 Best places to buy investment property France: around Beziers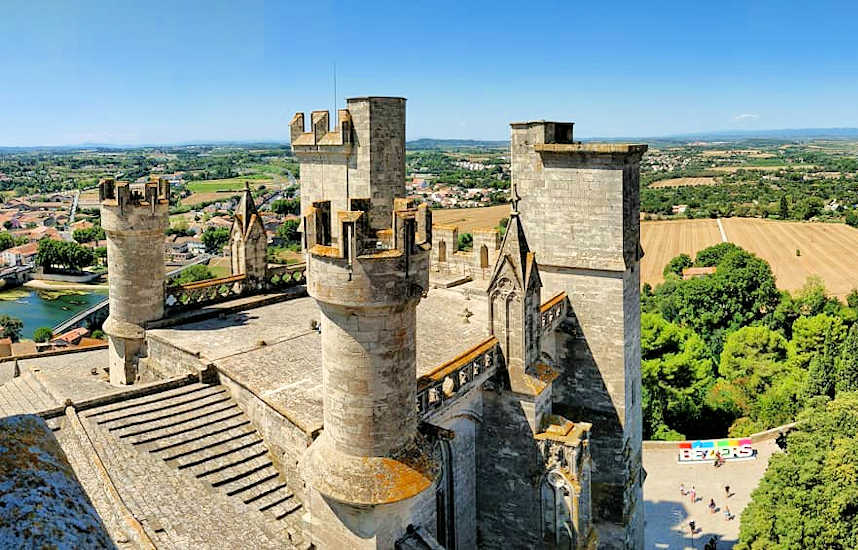 In terms of a location for buying property in France, Beziers has everything going for it. It is just 10km from the Mediterranean coast. It has a great transport network - with an international airport, TGV train station and 2 motorways passing nearby. It has over 2,000 years of history and it is quickly regenerating itself for the 21st Century.
But over the last 30-40 years Beziers has had its problems, with declining industry and racial tensions with with immigrants who came to France after the Algerian war for independence.
But under a charesmatic Mayor (some would say authoritarian), Beziers is starting to get back on its feet. Slowly but surely, it is rediscovering its mojo.
As a result, money is pouring into Beziers - both from the local and central governments. The money has been spent on improve the range of facilities it offers and its physical appearance. The city has been spruced up, the central Square has been completely remodelled and residential properties are being refurbished. Property Investors are flocking into the town looking to capitalise on the relatively cheap property prices and the expected growth that will result from all of the investment.
Apart from looking at the quartier close to the Cathedral in Bezier, I would also recommend looking at a number of local villages around Beziers as good places to buy property:
St Genies de Fontedit - this old wine-making village is situated 15 mins North-West of Beziers, in between the Mediterranean coast and the Black Mountains. The village is surrounded by vineyards and has lovely views over the hills. Next to the village there is a handy commercial centre with supermarkets, an exellent butcher, boulangerie, pharmacy. The D909 main road also provides easy access down to the coast, Beziers ariport and the A9 motorway
Thezan-les-Beziers - a lot of investment has been made into this village in the last few years. The centre of the village has undergone a major facelift and there is a very smart shopping centre on the edge of the village. Thezan is just 5 mins drive from Beziers and is located on the old wine route through the Orb river valley.
Lieuran-lès-Beziers - this is a very pretty village with the Libron river running through the centre.
Cessenon-sur-Orb - another pretty village, slightly further inland from Beziers. The River Orb runs past the edge of the village and is a popular swimming spot.
Abeilhan - the village was a former Roman settlement, which made use of its hilltop location for defence. Today the village is an important wine-making centre, with a number of popular vineyards.
Magalas - this large village has a surprising range of facilities including 2 supermarkets, a DIY store, butchers, bakeries, a medical centre, 2 restaurants and a primary and secondary school. Magalas is very much a working village, but the vineyards surrounding the village are beautiful. It also has its own train station with services to Beziers.
#10 Best places to buy investment property France: Sommieres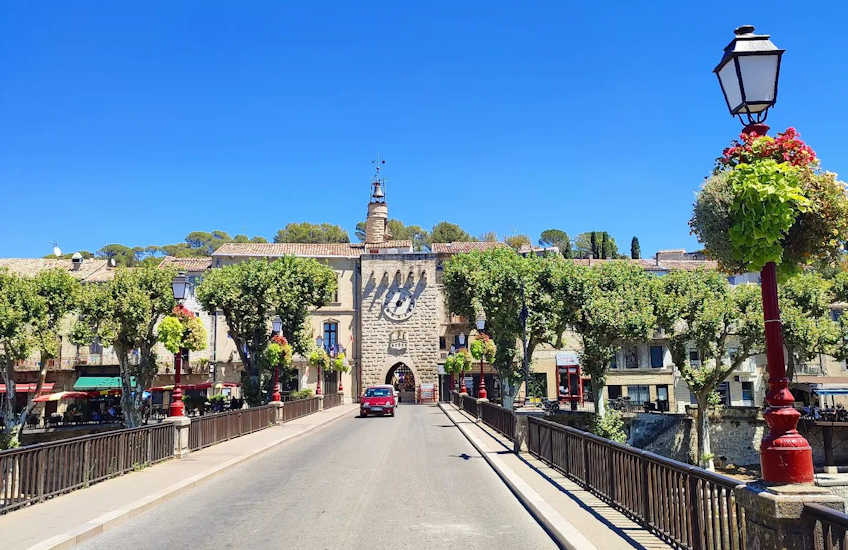 As I have said above, there are 4 standout towns in Languedoc: Pezenas, Uzes, Mirepoix and Sommieres. All are very similar in looks. Lots of narrow streets, old buildings, lots of restaurants and always full of visitors.
Sommieres is located in between Montpellier and Nimes and was featured as the setting for the film Jean de Florette.
This lovely market town was originally founded by the Romans as a look-out fort. There is a beautiful river running through Sommieres and it also has a fabulous Saturday market.
Sommieres is just 25km from Montpellier and it is a popular commuting town. The town also provides easy access to Montpellier airport and the new TGV train station built on the edge of Montpellier.
The surrounding countryside is very pretty and you have some gorgeous villages and towns such as, Quissac, Corconne and Sauve. There is also the wonderful wine region of Pic St Loup, which produces some of the best wines in the South of France.
Property prices in Sommieres are affected by its proximity to Montpellier, but in a sense, that is part of the attraction. As long as house prices in Montpellier continue to go off the scale, it helps keep the house prices in Sommieres rising as well. Many young professionals seek out cheaper property in Sommieres, because they can no longer afford the prices of apartments and houses in central Montpellier. If you are looking at spending €350,000 in Montpellier then you could maybe afford a 2-3 bed apartment in a good area or a small house in a not-so-good area. That same money will get you a nice house or villa with a garden in Sommieres.
Thinking of buying an Investment property in France in 2023 . . . ?
I hope that I have given you some food for thought about considering the South of France as a destination for investing in property. If you would like to discuss the concept in more detail, please reach out to me on the contact details below. Further information on the French property market in South France can be found from the following resources: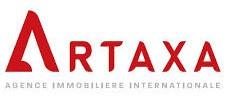 Our business partner, Artaxa RE/MAX, is an international real estate agency based in the Languedoc region of the South of France.
If you would like to discuss suitable towns and villages in the South of France for a property investment, then please call Jane Laverock on +33 6 95 50 19 21 or email her at Jane Laverock.