Buying a house in France: checklist of how to get it right
Last updated on .
Hits: 2795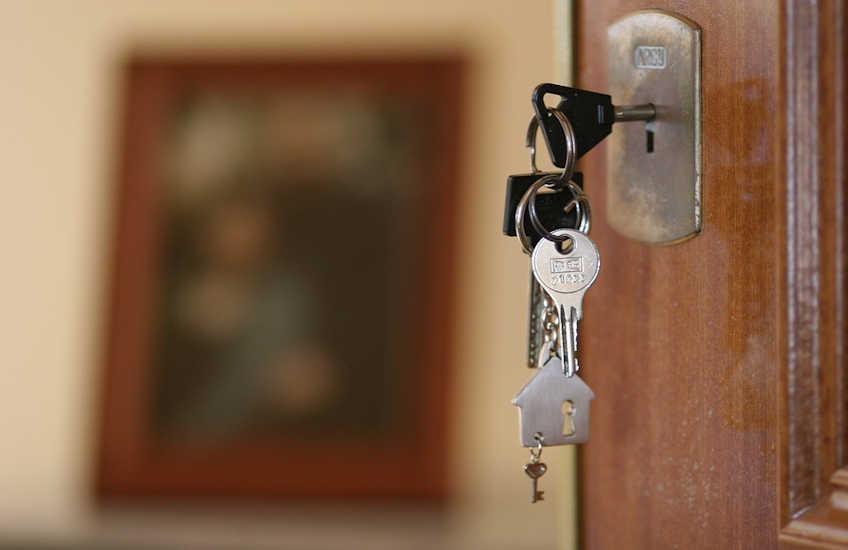 Buying a house in France is often a dream, it is an emotionally driven decision. There is nothing wrong with that, provided the dream turns out great. But how can you make sure that you buy the right property in France. Over the years I have witnessed many property purchases in France which haven't worked out.
So here is my Checklist of the 10 points to buying the right house in France, in the right area for the right price.
Buying a house in France
I was recently contacted by a family from Scotland who were looking to move to France. Whilst their plans have been put on hold because of the Covid-19 virus, they still intended to buy a property in France as soon as possible.
What struck me most about their email however, was that although they were pretty clear on the type of house they wanted to buy in France, what seemed missing was any real idea about where they wanted to buy a property in France. It was almost as if the location wasn't as important to them as the house.
As I replied to them, there were a number of alarm bells ringing in my head - from my own experience and seeing some traps which other people had fallen into. These points quickly became a checklist of things to be aware of when buying a property in France.
Checklist on buying a house in France
Buying a house is always an emotional experience, but from what I have observed, buying a house in France is especially emotionally driven. I have seen hard-nosed business people, calm professionals, couples who plan their lives to the Nth degree; make the most rash and impulsive buying choices. And it is completely understandable. In fact, the whole decision to move to France is driven by emotion. It is about a dream, a new life. It is about remembering some great holiday experiences in the past and trying to emulate that over a longer period of time.
Buying a house in France Checklist
I am not trying to remove that emotional element of buying a house in France, because that is very important. I completely get that feeling when you walk into a property and it "feels" that this is the one. All I am looking to do is to provide a checklist structure - some science if you will - to help you make a better buying decision. I also think that doing some upfront research will enable you to save time, save money and reduce the risk of disappointment.
None of the items on this list are particularly earth-shattering and I am sure that if you were buying a house in your home country, you would instinctively do these things. But what I have observed over the years, is that when it comes to France, people seem to throw these common sense criteria 'out of the window'.
There are some other criteria which I think are also very important when it comes to making a success of living in France - such as being able to speak a reasonable level of French, being able to sustain yourself financially, breaking away from the ex-Pat enclaves, being open to new experiences and avoiding stereo-types (you can read more about my observations here Moving to France).
But this checklist is targeted more at the house buying process itself. It is a list of the things you should do, the potential traps you should avoid and the critical research you need to undertake, before buying a property in France.
This is the email that I received:
Hi Jane

We are in Scotland just now but have been researching areas to buy in France. We are thinking of coming over to France next March for one month, then hopefully having a couple of months in June/July 2021. We are a couple with a family of four children, not all of them around at same time.

Our criteria for renting or buying would be:
- at least four bedrooms
- a pool
- no more than 20 mins drive from a beach
- easily maintained garden
- not too isolated
- up to £2000 per month
- nice town nearby, with schools, restaurants; market


Is this possible? For now, it is tentative steps, and I'd like to know if we can afford this? Maybe it is a better option to buy rather than rent?

Anyway, hope to hear from you at some point. Keep safe!

Stewart
My response to the email from the Scottish family basically went along the lines of this. I have added a few more points as I have really thought about their situation, but essentially this was the gist of my reply:
1. Buy the village not the house
" . . . I always advise people intending to buy in France to really hone in on a couple of locations where they want to live and then not to deviate from that list. So for instance, we live near Pezenas and I can think of 3 or 4 villages I would consider living in. Once you have those locations firmly in mind, you then see what houses are available on the market. So you compromise on the house, not the location. I see it a lot where people fall in love with a house and then try to convince themselves that the local village is charming and after a couple of months they realise that it doesn't tick all the boxes . . ."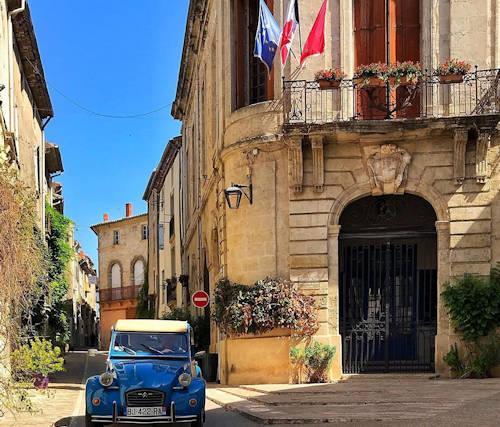 What I was trying to get across here, is that unless you have a clear idea of 3 to 4 places you want to buy in, you should not even consider visiting houses for sale in France. The reason is that as soon as you start trying on the shoes, you will end up walking out of the shop with a box under your arm. This is quite dangerous. You have switched to buying mode, before having a clear idea of what you need or want. You may get lucky and find the perfect property, but you could equally end up with something which is not quite right.
I remember seeing a statistic a couple of years ago and it said that something like 65% of foreign buyers in France, end up re-selling a property within 3 years. That is a really telling fact. Maybe, a portion of these re-sales were due to extenuating circumstances (health issues or family circumstances), but I would wager that the vast majority of them were due to people making the error of buying the right house in the wrong area.
To find the right location for you:
develop clear criteria on what you want from the location

size
geography
local services
transport links
climate

read local blogs and forums in that particular area of France
discover the average house prices in the area
use Google Streetmap to take a virtual tour of the area
research the towns/villages on Wikipedia *
* Check the population statistics of the village. If the numbers have decreased over the last 20 years, that tells a story.
** Check out the local services, the local associations, the activities/events page (if this page is still under construction - that tells you all you need to know!)
2. Try before you buy
" . . . I think that it is really important to live in the area before you buy . . ."
The point I was trying to get across here was that firstly, it makes sense to rent in France for a couple of months, just to get an idea of what real-life is like, especially outside of the summer holiday season. It gives you the chance to really validate your research on whether this is the right location for you.
Secondly, I don't really buy that line that 'living in France is not a holiday'. I still feel that I am on a permanent (working) holiday and I have been living in France for 15 years. But, I do get the point that when you are on holiday you are out of your normal routine. If you come to France for a couple of months, you get to see what your new routine is like.
Thirdly, I often see people renting houses by the coast. But they will never be able to afford to buy a house in that area (or if they do, the compromise on the type of property they can buy will be too great to sustain over a longer period of time). So wherever possible, you should rent a property in the location where you can afford to buy.
Finally, the long term rental rates in France are quite compressed. So you can rent a 2 bed village house for €700 or a 4 bed property of €900 per month. The rental rates do not easily correspond to the house price levels. So in effect, you can easily end up renting a property that you could not afford to buy. This will then skew your perceptions when you come to start viewing properties. You will be comparing the space inside the 2 bed house for sale, with the space you have in your 4 bed rental property. So again, I would advise people to:
rent before your buy
rent in the area you want to buy
rent the type of property you can afford to buy
3. Climate is king
". . . I would also really research the local weather conditions for the area, because this is a big part of living in France . . ."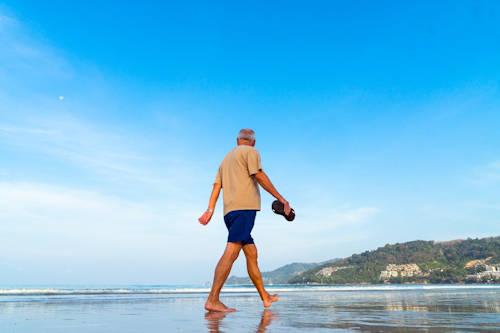 I know that it sounds an obvious thing to say, because clearly one of the big attractions about moving to France is the wonderful climate. But there are big differences between the regions. The West of France is generally wetter than the East. The South is obviously warmer than the North. And the centre of France gets cold winters and hot summers. But even within the regions, you can get micro-climates, which can have a big impact on all year around living.
So take Provence as an example. The Summers are wonderfully hot and you can enjoy glorious weather in the Spring and Autumn (Fall). But in the winter, especially in Western Provence, you get the Mistral - these cold strong winds that blown down from the Massif Central. Now, you may not think that the wind will matter too much. But after 3 days of the winds blowing, with nobody out on the streets and being shut up indoors; you start to understand that this is no fun at all. You came to France to enjoy the outdoors all year around, but you can't even get out onto your terrace. So you really need to look out for local weather conditions.
Having lived in France for 15 years and being involved in both the rentals and house sales, I have seen a definite trend of foreign buyers initially buying property in Normandy and Brittany. But after 3-4 years, they then move further south to Dordogne or the Charente. But even there, after a couple of hard winters, they then look to move further South towards the Mediterranean coast. The reason that everyone gives, is the climate.
This is because the winter climate in France will probably become more important to you than the summer weather. The summer is going to be hot and dry, almost wherever you are. But in the Winter, you want to be able stroll around in shirt sleeves, enjoy a nice lunch on the terrace and look out over clear blue skies instead of grey, cloud-covered views. The sunshine really affects your mental attitude. Even now, when I am driving about through the French countryside, I often just pull off the road, park up the car and just sit there and realise how lucky I am to be living in the South of France. It is not like I have a yacht or even earn close to what I did in the UK, but I have something more valuable - being able to take the time to enjoy the wonderful countryside and glorious weather.
So when researching areas that you want to live in, do place close attention to:
the local weather in terms of days/hours of sunshine, number of days it rains and average wind speeds
find local micro-climates
the temperatures and hours of sunshine in the winter months
4. Really research the 'hub towns'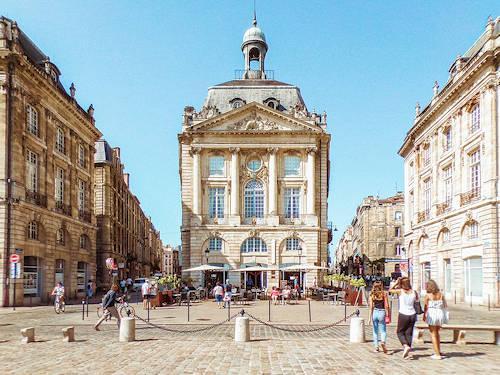 So a 'hub town' is the place you will go to do your weekly shop, or where you will take visitors. It is the local centre-point of the area, the main attraction.
So in Cote d'Azur, it will be towns like Antibes, Mougins, Fayence, St Paul de Vence, Valbonne, Cannes, Cassis.
In Provence, the hub towns will be Aix-en-Provence, Roussillon, Avignon, Gordes, Saint-Remy, L'Isle-sur-Sorgue, Seillans, Carpentras and Brignoles.
In the old Languedoc region it will be Uzes, Sommieres, Arles, Nimes, Montpellier, Marseillan, Sete, Pezenas, Ceret, Laroque-des-Alberes, Narbonne, Olonzac, Lagrasse, Mirepoix, Carcassonne and Collioure.
In the Dordogne and Perigord it will be Souillac, Sarlat, Bergerac, Rocamadour, Eymet, Monpazier, Domme and Périgueux
The questions you need to find out about your local 'Hub town' are:
does it have enough good restaurants, supermarkets, cinema, shops?
is it a pretty enough place you would want to visit every Saturday?
would you be proud to show off 'your town' to visiting friends and family?
can you feel right at home here?
What do people do here? Is the town dynamic, lively, sociable, interesting . . .?
Even after 15 years of living in France, we still get asked by people " . . . and why did you decide to move to France? . . .". I used to give people long, elaborate answers. But now I just take them for a stroll around Pezenas, or to our favourite restaurant (the Very'Table in Neffies) or down to the Oyster shacks in Marseillan. If people are still asking the question after this, then they will never understand the answer anyway.
As part of your research into buying a house in France:
research the the main towns in the local area
spend time in the area, checking out the town in winter and summer
identify a strong reason/connection for living in the area
5. Bargains and Money pits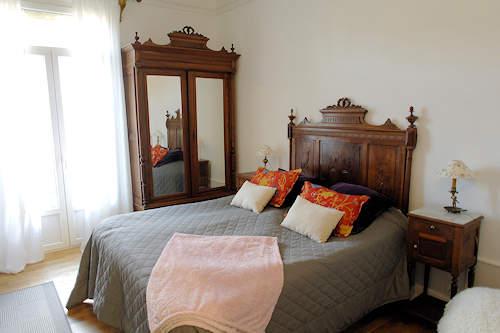 I always think that buying a house in France is like visiting one of those wonderful brocante markets (antique fairs). You see an amazing 100 year old oak amoire (large wardrobe) with lovely carved details for €150 euros. This imposing piece of furniture will look great in your master bedroom. It is a real statement piece and an absolute bargain. So without thinking twice, you hand-over your money. After an hour or so, the reality starts to set in.
The €150 euros is not quite €150 euros. :
The man who sold it to you, will deliver it, but the transport cost will be €100 euros extra.
Then when it arrives at your house, it will not fit up the stairs, so it has to be dismantled and then reassembled. This is surprisingly easy to do, because these old French wardrobes were designed like the IKEA flat-packs of their day. But, this will cost you another €50 in extra time for the delivery guy (or you can save that money and dismantle the wardrobe yourself).
You always knew that the wardrobe needed a clean-up, but as the pieces are re-assembled, you notice that certain parts have the unmistakable pin hole signs of wood worm. As you look at the delivery guy he gives that Gallic shrug, which is taught at an early age in France and can fit 1,001 different situations. In this case it implies " . . . it is 100 years old, of course it will have wood worm, that is why it was only €150 euros . . .". The wood worm will need to be treated before it spreads to the rest of the armoire. The man tells you the specific product that you need and where to buy it. It is not cheap - at around €50 a tin - and it will need to be reapplied every 2-3 years.
This is in essence, the cautionary tale of buying a bargain house in France. The headline price will conceal additional costs, such as Notaire fees and agent costs. You will have annual property taxes, which are largely determined by the size of your property (so that 5 bedroom 250m2 house, with a third of an hectare of land may have been an absolute steal, but it will come with an annual price tag of €3,500 in taxe fonciere and taxe d'habitation). The cost of heating that large property - especially when 70% of French electricity is produced by expensive nuclear reactors - will be a significant. The spots of damp, worn-out beams and the 9 year old fosse septique may or may not have been noticed when you parted with your cash - but you will certainly notice the price of the devis which come in for their repair.
But the key question to ask yourself is this. After 5 years, what will you be able to sell that beautiful armoire for? The €350 you have spent on it, or the €150 you bought it for? That wonderful brocante market you visited, is now selling these 100 year old armoires for €165. Maybe, the condition of your armoire is much improved, compared to what is on the market. But potential buyers can still pick up a bargain for €165.
If the price seems too good to be true, there is often a good reason why
In my experience in France, it is not a given that the price of your house will always increase. So for example, we built our villa from scratch. During the first 5-10 years, as the garden became established, as we carried out more improvements inside, the value of the property probably exceed what we had spent on building it by about 25%. But the price has now stabilised and over time, we expect it to fall back in comparison to the general market. Why? Well for the simple fact that more houses are being built in the village and you can now buy a newer villa for just a bit more money. In this regard, the housing market in France resembles the second hand car market. You do still find 'old stone' properties which will hold their value very well (much like classic cars). But buying and renovating an old stone property, doesn't guarantee that you will have created a 'classic car'. I think if you are lucky, you will get back what you have put into the house. I will emphasis that again if you are lucky, you will get back what you have put into the house.
The reason is that there are still many, many bargains to buy in France. Do the potential buyers of your house spend €350,000 buying your nicely renovated house, or do they pick up a bargain at €165,000 and do the renovation work themselves?
We are very lucky where we live because we have an excellent local Mayor who has really invested in the village - from the multiple flower bed displays, the palm trees lining the main street, the newly-laid cobbled streets in the historic centre, the renovation of the school, the sports stadium, etc. But he has equally invested in the social infrastructure of the village, to ensure that the local bar, the restaurant, the boulangerie, the epicerie, the hairdresser - all keep operating with subsidized rents. It is about keeping the social life of the village active, as well as the physical environment.
The knock-on effect, is that the house prices in our village have remained 5-10% above average, compared to the local market. But consider for a moment that you have invested a lot of money in renovating a beautiful old stone property in France. What would happen to the price of your house if the local butcher retired, the boulangerie closed down or the local cafe owner decided to call it quits. Who would want to buy a house in a dying village?
So yes, there are still bargain houses to be bought in France, but you also need to be wary of the hidden costs. You can prepare youself by researching:
Real Estate agent fees
average utility bill costs in France per m2 of living space and type of heating system
the local taxe fonciere and taxe d'habitation rates
average house prices per m2 in the town and locality
accurately estimate renovation project costs in France
commission a full structural survey of the property before you buy
6. Stop the clock
" . . . Don't rush, there are always plenty of houses for sale in France. So really take your time to make the right decision . . ."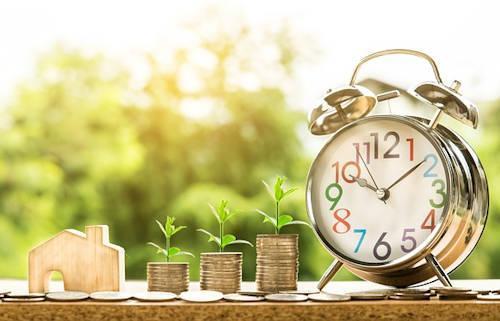 I see this happen a lot in France. People come out on house-buying trips to France. They see a hundred and one houses all over the countryside. Then, on the last day of their visit and they make their offer on a house. Why? It is simple. They panic. They have pre-decided that they will leave France having made an offer on a house. In fact, that is the whole point of their trip over.
It is like anxiety takes over from rational, logical thought. Whenever people are up against a deadline, they feel like making a decision, any decision, is far better than simply walking away. But in my experience, rushed decisions often equate to bad buying decisions.
As we have seen above (and you will read below), if you do your research properly, you will actually save time in your property hunting. And even if you don't find exactly what you are looking for at the first attempt, you will decide to wait it out until the right house comes along. You can always rent a house whilst you are waiting for the right house to come available. In actual fact, by renting in the area, you are more likely to uncover some real hidden gems.
Don't put artificial time limits on buying a house in France
Consider alternative options - renting long term, building a house, undertaking a renovation project
7. Know the market
" . . . Before you put an offer on a property in France (and I would say even before you start visiting houses for sale in France), you need to have a good idea of the local market prices . . ."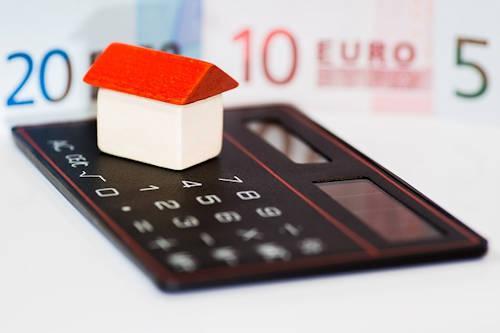 If you are buying a house in France, you need to know the average price per m2 in the town/area you are buying. In fact, if you don't know the average price per m2, you probably shouldn't be consider making an offer. You can get a sense of the local market rates by checking the online listings in the area where you are looking to buy - or you can ask your Real Estate agent. But there are 2 problems with this approach:
1. the listed prices only show you what the home owners want for their property, it doesn't show you the actual price that the house is sold for. You may apply some simple maths by knocking off 5-10%, but even this could be way-off. In France, the property market for real estate agents is highly competitive. The key to the game is for the Real Estate agents to get signed mandats (i.e., a legally binding contract between the house owner and selling agent to market the property either exclusively or shared with another agent).
To obtain the home owners approval, a lot of Real Estate agents will simply ask the home owner ". . . what are you looking to get for the house? . . ". Et voilà!, that becomes the sale price. Trust me, I am a Real Estate agent in France, I know what happens. Often, I am contacted by home owners who have had their houses on the market for 6 months and had no viewings. When, I ask them ". . . who valued your house at this price? . . .". They will always say, it was MR X from XXX Agency. The reality is that Mr X. simply asked them what they wanted for the house, he reflected that in the valuation and then they signed the mandat.
Owners, quite naturally want to get as much money for their house as they can. In France, the standard laws of economics, such as supply and demand, don't really operate. If someone is selling their 10 year old car, they will want €xxx for it, because the new car they want to buy is €xxx + x. It is the same with houses. Owners will often say, " . . . I need €300,000 net to me after charges, because I am moving to . . . . and the house prices there are . . . so I will need at least €300,000 . . .". What they need to earn, to buy something else, becomes the value of the current house. I know that you may not believe this, but honestly, this is what happens. Owners will happily sit with their house on the market for 2 or 3 years, waiting for an offer at their un-realistic price.
2. Owners are also prone to over-estimating the value of their property. Why, because the only information they have to base their estimation on is the listing prices of other houses on the market (which have also been evaluated by the Owners, not the agents). They also think about all the money they have spent on the property and they add this to the price they originally paid for the house, plus a little bit extra for inflation. But as we have seen above, even if you have spent €20,000 on a new roof, that doesn't necessarily mean that your house is worth €20,000 more. In reality, the €20,000 you have spent has simply kept the house at its current value and prevented it from declining by -€20,000.
Now I am not saying that your offer on a property in France should simply be a case of applying the average price per m2 multiplied by the living space of the house you wish to buy. There will be many other factors, such as the actual location, the state of the property, the amount of renovation work required, the physical appearance of the house, the level of demand from competing buyers, etc. But, this key information acts as your initial benchmark. If you go above this benchmark, then you need to have some justifiable reasons why.
I have seen many foreign buyers make some sensible offers on property in France, but I have also seen people pay some ridiculous prices for property (which they will never be able obtain when they come to sell).
So if you are looking to buy property in France, you need to do your research and come armed with the facts. It is actually remarkably easy to find out this information. Every 3 months, Notaires de France, the national body representing all the Notaires (Government-licenced property lawyers and tax collectors), produce statistics documenting the average prices for houses sold in the previous quarter throughout France. The information is taken directly from the sales contracts (i.e., it is the amount of money people have actally paid for the house). Helpfully, they break this information down by price per m2 and by type of property, by region and by town. They even publish the information in English.
Equally, it will be useful to know what the historical trends have been for this type of property in France. So are you buying at the top of the market, the bottom of the market, on an upward/downward trend. Again, this information is also very easy to come by. The French Statistics body (INSEE) provide this information regularly and also in English. You can also ask your Real Estate agent to help you provide this information. But the reality is, before you start to visit houses for sale in France, you should have done your background to:
reasearch the average prices for houses

sold

in the area you wish to buy (www.notaires.fr)
research the trend in house prices over the last 5-10 years (www.insee.fr)
research

how many

properties are being sold in the area (is the market getting competitive or going flat)
8. Know what you are buying
" . . . It is worth getting a survey undertaken before you buy anything. As a rule, French people don't tend to pay for building surveys when they purchase properties and the banks don't ask for them during the mortgage lending process. But the survey can reveal things about the roof, electrics, drains or plumbing which can be expensive to fix . . ."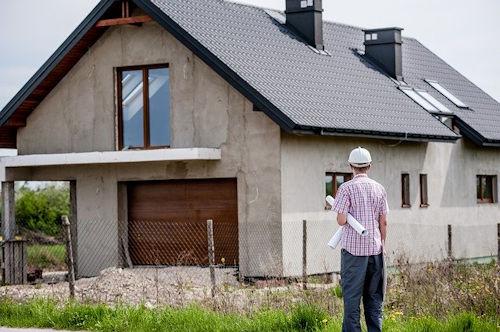 Buying a house is one of the largest financial transactions that you will ever undertake. If you book a table at a restaurant, you are likely to read some reviews on TripAdvisor first. Yet when it comes to buying property in France, people just seem skim through the fiche diagnostic (which records the energy efficiency of the house and whether there are any risks from termites, lead paint, asbestos, gas/electrical installations and septic tanks - this survey is often called a DDT and is mandatory for Owners to provide a survey during the sales process).
So if you would check out a restaurant before reserving, why wouldn't you do your due diligence before making a financial transaction some three thousand times more expensive?
Maybe, just maybe, if they are being cautious - buyers will have a lookup in the loft or get an English speaking builder to come and visit the house (who was probably a chef before he came to France - trust me, I have seen it happen!!).
I am amazed that people who would never dream of buying a house in Ireland or the UK or Sweden or Canada, without reading a full survey, will happily sign on the dotted line on a house in France without getting it properly checked over.
To be clear, I am talking about a structural building survey, not a Diagnostique survey. Just because surveys are not common in France is no reason not to arrange for one. Yes, it may cost you €600, but often you can save that money by using information in the survey to negotiate on the offer price. So it doesn't even cost you anything in the long run.
always pay for a structural building survey
use the survey to adjust your offer
9. Don't waste your time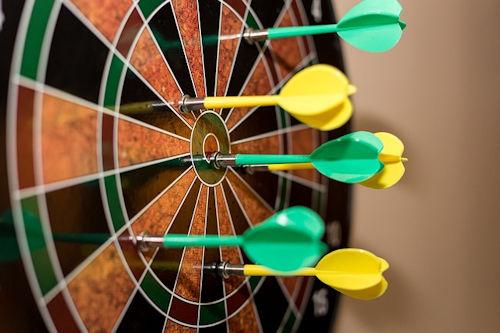 The other trend I see a lot is that people arrange buying trips to South France. They contact about 10 different agents. They pack their schedule with house visits. They travel from one end of the region to the other. They see big houses, small houses, old houses, new houses. In a sense, this sales visit becomes the market research they should have done before they stepped on the airplane.
The feeling of "being busy" gives the buyer a false sense that they are being 'thorough'. But it is wasting time. It wastes the time of the selling agent, the home owner and more importantly, the buyers themselves. It is also not very smart. It is like throwing darts blindfolded. You may hit the bulls eye, but you are just as likely to miss the board. The risk as well is that they may make the mistake of buying the house, not the village.
If they had already drawn up their shortlist of places they want to live in, the buyers could instead have spent real quality time in that area, finding both houses which are officially for sale and those houses which are unofficially for sale. In France, only 50% of properties are sold via Real Estate agents. The rest are sold through auctions, private sales, classified listings (such as Le Bon Coin), little hand made signs pinned to the shutters, etc. So if you are only working with Real Estate agents, you are missing out on 50% of the houses available. And then you have the situation of finding houses which are not even for sale. What???
If you know the village or town you want to live in, but you cannot find the right house for sale. Then why not try and shake some trees. Go and visit the local Mairie (the town hall) and speak to the people there. The Mairie in a village is the centre of everything that goes on. If you indicate to these people that you are looking to buy, it is amazing how quickly you will get a lead. Similarly, if you see a house you like, write a letter and put it through the door. Put an advert in the local paper or on the local notice board. You don't speak French, use Google translate, or search out a local French teacher and pay her to help you.
What you are doing here is being targeted and specific, as opposed being like a scatter-gun.
focus on 3 or 4 locations you want to buy in
don't deviate from this list
spend time in the areas you want to buy
search for advertised and non-advertised houses for sale
10. The 5 Ws

I recently watched a TV relocation programme called A Place in the Sun. The programme follows foreign buyers looking to emigrate to different countries and helps them identify suitable properties to visit. In this particular episode, it was a British couple looking to buy a house close to Carcassonne, in Southern France. The programme started by the presenter asking them why they were looking to buy in this area of France. After a couple of seconds of silence, they muttered a few general things about enjoying being in France, but the sole reason they gave about choosing Carcassonne as a location to buy in, was that they had spent a nice holiday there 6 years previous. That was when I knew that this was going to be a disaster.
But then it got worse. The presenter then asked them what they were looking to buy. The couple both looked at each other. The husband then said " . . .something with character, old stones, a farmhouse . . .". The wife then added ". . . a place not in a town, no near-neighbours, open countryside, but where we can walk to the shops and restaurants . . .". The husband again chipped in " . . . if we can we find something with a couple of gites to rent out on-site, that would be great . . .". Finally, the wife then said " . . . I would like it modern inside, ideally all on one level, like a bungalow, with a minimum of 4 bedrooms for when the family comes over . . .". The camera panned back to the presenter and you could visibly see his eyebrows rising to the back of his head.
Then there was the killer question: What is your budget to buy a property? Answer: €210,000
So, basically, this couple wanted an old farmhouse, but built on a single level (does that even exist?), with 4 bedrooms, 2 gites, with town facilities but not in a town - all for €210,000. They could be looking from now until the end of the Earth and they will never find that. On the TV programme the presenter duly took them to see 5 different properties, none of which were suitable. I understand that because he had a TV programme to make. But in the real world, a good Real Estate agent would have sat the couple down and taken them through the 5 Ws.
Where - this is the most important 'W'. As I have outlined above, do you research thoroughly and find exactly where you want to live. Come up with 2 or 3 locations and then stick to that list. The locations you need to come up with need to satisfy more than one criteria. So, " . . . it is a pretty town . . ." is not enough. There are thousands of pretty towns in France. You can visit them for a long weekend. What else attracts you about this place?
What - really question yourself on every single criteria on your buying checklist. So, do you really need 1500m2 of garden? Really? In the South of France where every time it rains, followed by beautiful sunshine, the weeds grow like Triffids!!. You really want to spend your retirement pulling up weeds? You also want 2 bedrooms and 2 bathrooms. That could be a big ask in France. A lot of 4 bedroom houses only have one bathroom. But what you will find is that the bedroom sizes are normally much bigger than Northern European homes, which means that you can easily install en-suite bathrooms. But, if your selection criteria is 2 beds and 2 baths, you can be missing out on a whole lot of properties. You also need to picture yourself living in France. With the great climate, the outdoor space is very important because this is where you will be spending most of your time. You also have the issue of cooling/heating. Those old houses have small windows and thick walls for a reason. The desire to open up spaces and introduce more light, can lead to other issues. So dismissing houses because they are too dark or too enclosed could also lead to you overlooking good properties. You want 4 bedrooms. Why do you want 4 bedrooms, there is only 2 of you? We want space for when the family visit. OK, so 3 of the bedrooms will remain empty for 95% of the year. Errr . . . yes. I am being critical here, but you have to be critical. You need to really question every single one of your criteria again and again.
When - the house-buying process in France can take a lot longer than other countries. Expect to wait at least 3 months from the time you make the offer to picking up the keys. You need to plan for this time. We see a lot of times that people take out a 3 - 4 month rental on a house and they expect within that time-frame to have found a house, made an offer and then moved in. All this does is load extra pressure on yourselves. You end up imposing artificial deadlines on yourself. Take your time and budget for at least 6-8 months to find the right property to buy in France.
Who - do you have a Real Estate agent that you trust? Who will you obtain a home loan from? Who will do the survey? If you need to do some renovation work, which builder will you get to do it? Who can you ask if you are unsure on the legal process of buying a house in France? Who can you ask for a second opinion on the house and location? Who has the local knowledge about the area that I can contact? These are all straightforward questions, but you need to have the answers in place.
Why - this is a great question. It is only 3 letters, but they are very powerful. You have to imagine that you have been in your house for 2 years and you have friends come over for lunch. They ask you a simple question. Why did you buy this house? You should be able to come back with 3 or 4 strong reasons why. If you can do that, then the chances are you have found the right house to buy in France.
Thinking of buying a property in France in 2023 . . . ?
I hope that I have given you some food for thought about considering the South of France as a destination for investing in property. If you would like to discuss the concept in more detail, please reach out to me on the contact details below. Further information on the French property market in South France can be found from the following resources: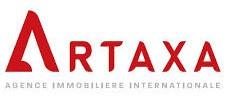 Our business partner, Artaxa RE/MAX, is an international real estate agency based in the Languedoc region of the South of France. If you would like to discuss suitable towns and villages in the South of France for a property investment, then please call Jane Laverock on +33 6 95 50 19 21 or email her at Jane Laverock.
Please remember that Jane's speciality is the property market in the South of France. For specific questions about the local property market in other regions of France, you may be better to contact a local Agent from an International Real Estate Agency (such as Century 21 or Orpi).