French property hot spot: Meze South France
Last updated on .
Hits: 6156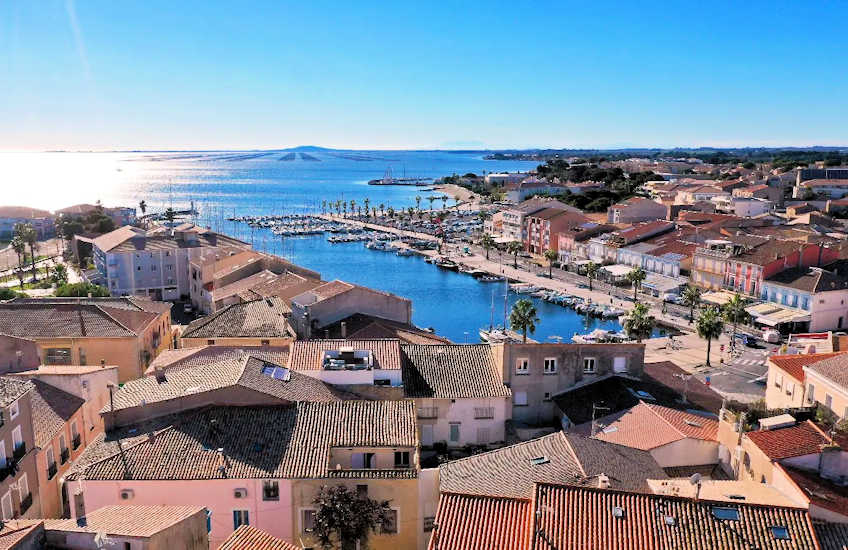 The coastal town of Meze is a real gem of a place to live in the South of France and an excellent location to buy a house in France. Situated on the shores of the Etang du Thau, a salt water lake separated from the Mediterranean sea by a thin strip of golden sand; Meze is an old fishing village with a lovely harbour area and two sandy beaches.
The Etang du Thau produces nearly 10% of the oysters and mussels consumed in France. The oysters from the neighbouring village of Bouzigues (huîtres de Bouzigues) are famous throughout France and feature on the tables of most Michelin star restaurants in France. There are over 700 oyster and mussel producers on the Etang and there is also a thriving fishing industry catching mainly sea bass and dorade (sea bream). It is estimated that up to a third of the people living in Meze depend to certain extent on income derived from fishing, oyster production and marine tourism.
The old ramparts surrounding the port and old market square in Meze, reminds me of the old town in Antibes in Cote d'Azur. Admittedly it is a more down market version, but the views from the ramparts over the oyster beds towards the town of Sete, on the far shore of the Etang, are worthy of any picture postcard.
The centre of Meze is a bustling place, with plenty of small shops, boutiques, pharmacies, restaurants, bars and of course stores selling fresh oysters and shellfish. Meze is well-served by local services, including a couple of decent sized supermarkets, garages, DIY stores, doctors, dentists, etc.
Meze - French property hot spot
The main reason why I pick out Meze as a potential French property hot spot, is its proximity to Montpellier. Meze is 25kms south of Montpellier, only 15 mins drive if you take the nearby A9 motorway. As property prices in Montpellier begin to rise during 2017, after several years of flat-lining, Meze became an excellent option for commuters looking to take advantage of cheaper house prices and a fairly simple commuting journey. During 2022, property prices in Montpellier increased by +12.1% and the average sale price of a house during the year was €425,000. Since 2017, house prices have increased by nearly 30% in Montpellier and the city remains the fastest growing conurbation in France.
Meze has an enviable access to the local transport network. Montpellier airport is just 20 mins easy drive and the fast-developing airport in Beziers is just 25 mins to the south. Both airports feature regular flights to Paris, as well as a number of low cost routes to Ireland, UK and Northern Europe. The nearby towns of Agde and Sete both have TGV train stations, providing connections to all the major cities in France. Also, from Meze, it just takes 2 minutes to join the A9 autoroute, which is the main thoroughfare running down from Lyon to the South of France and Northern Spain.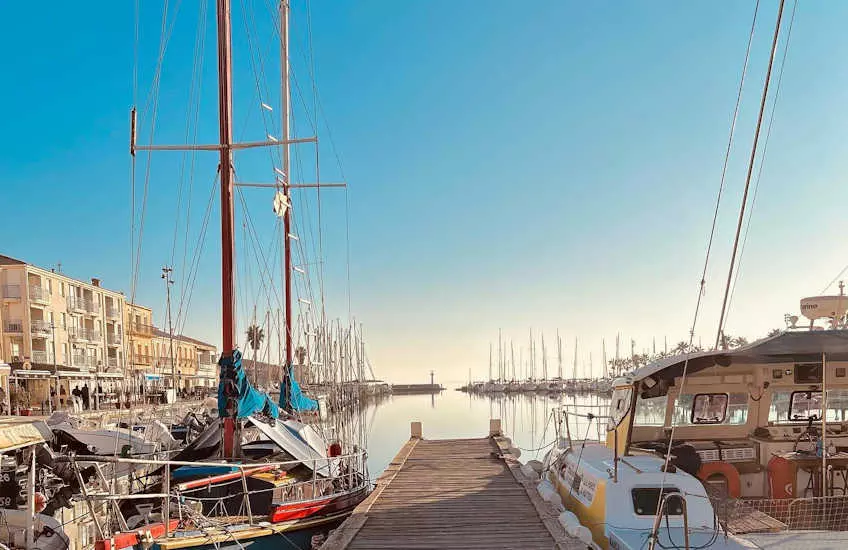 But more than its location, what makes Meze particularly special as a place to live, is its general ambiance. It has a real community feel about the place, with the families of many inhabitants having lived in the town for generations. The maze of narrow streets around the harbour, with their close-packed fishermen cottages, are testament to its historical fishing industry. If you spend any time in the cafes around the port, you can watch people stopping each other in the street and chatting freely.
In the summer, local families flock to the beaches during the late afternoon and stay well into the evening. During the evenings, the harbour area is the centre of action in Meze. People walk up and down the palm tree-lined promenade that surrounds the harbour and hop from cafe to bar. The harbour area also has some excellent fish restaurants (Saveurs de Thau is a fantastic little bistro on the harbour).
During the year there are many local events, including the fabulous Festival du Thau music festival and the never-to-be-missed Water Jousting festival. As a personal insight into the friendliness of the locals in Meze (or Mezois as they call themselves collectively), a few years back I played in the Veterans football team in my local village. I soon learnt that the term Veteran is used extensively to describe any footballer who can run 100m in over 25 seconds! One game we played was against a team from Meze. Normally, every Friday night we would have a squad of around 18 players, which was sufficient to replace all the pulled muscles, back strains and general fatigue of the first eleven. But strangely, for this game, only 10 players turned up. It soon became apparent why. From the first whistle the Meze team kicked lumps out of anyone who came near them. The two centre-halfs, both of whom wouldn't have looked out of place in a Tug-o-War team, were particularly ferocious. As we emerged from the pitch, covered in blood and bruises, the Meze players to a man formed a tunnel and started singing a celebratory song and shook hands and slapped the backs of all our team members. We then gathered for the after match Apero. Normally the home team provided all the drinks and food. But the Meze team opened up the backs of their little white vans and produced crates of fresh oysters and unpacked a large BBQ grill and started to barbecue the mussels. Then the drinking started. Well, I can honestly say, I have never seen a group of blokes down more alcohol in the space of 2 hours than these Fishermen from Meze. It was unbelievable. Thirsty doesn't even touch it as an adequate description. But what a great bunch of guys they were.
Meze South of France property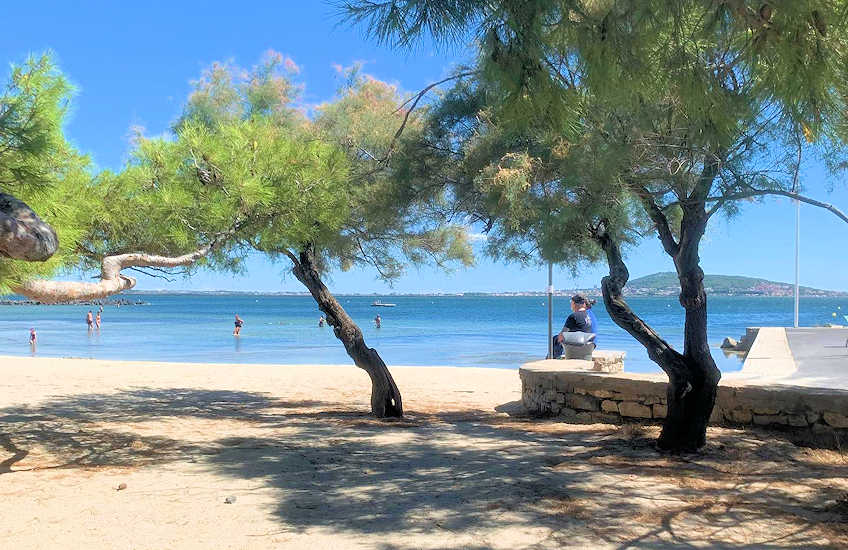 Meze was first founded by the Romans and here they introduced wine production, which still goes on to this day. Meze is surrounded by vineyards in all directions, many planted with the Piquepoul grape introduced by the Romans. The excellent local Picpol de Pinet wine is truly one of the best white wines in South France and it is now sold throughout the World. Picpol de Pinet, is also one of the many ingredients which is used to make the Noilly Prat vermouth, which is produced in the nearby town of Marseillan. Beyond the vineyards around Meze, the small hills covered with Garrigue - a term used to describe the rocky ground, pine trees and bracken. Here you will find wild Thyme and Rosemary growing, as well as Wild Boar.
In terms of property in Meze, what you have is a plentiful supply of old Fishermans' cottages around the harbour, intedispersed with some small modern apartment buildings. Around the old market square, you will find some impressive town houses and further out you will have a good choice of more contemporary villas. Meze is not a particularly large town (around 10,000 inhabitants) and what is nice about the place is that you can reach everything on foot or on bike. In actual fact, given the narrow streets in the town, it is often quicker to walk or cycle than take the car. I imagine that it is the sort of place that you return from work on a Friday evening and the next time you get back in the car is on Monday morning.
Meze buy to let in France
The other attraction about Meze from a property investment perspective is that its coastal location creates a very healthy holiday rental market. On our website GoLanguedoc.com we have advertised a 2 bedroom apartment in Meze since we first started, 10 years back. This apartment has the best occupancy level of any property that we advertise. The 8-10 weeks of the summer are normally booked solid by January each year. Then the apartment secures plenty of bookings in April-June and September-October each year. Then over the winter, we have rented it for 3-6 months long term rentals every single year. The apartment is an absolute gold mine. It must have occupancy rates of around 40 weeks per year. What is its secret? Well, it is not a particularly large apartment, it has no old French charm, but it is well-maintained, has a nice balcony, looks out over the Etang du Thau and is walking distance to the bars and restaurants around the harbour. In short, it is just a normal modern apartment in a good location. Nothing special.
I would fairly confidently predict, that if you were to buy a property in Meze, close to the harbour and with some outdoor space (a roof terrace or balcony), then you would be looking at an annual rental yield of more than 10%. Where else in the world could you obtain such a return on investment at the moment? Even a modest property with outdoor space, could easily provide a very healthy retirement income.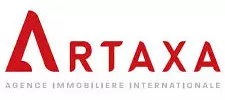 Artaxa RE/MAX is an international real estate agency based in the Languedoc region of the South of France.
If you would like to discuss suitable towns and villages in the South of France for a property investment, then please call Jane Laverock on +33 6 95 50 19 21 or email her at Jane Laverock.