5 reasons to invest in property in France in 2023
Last updated on .
Hits: 7231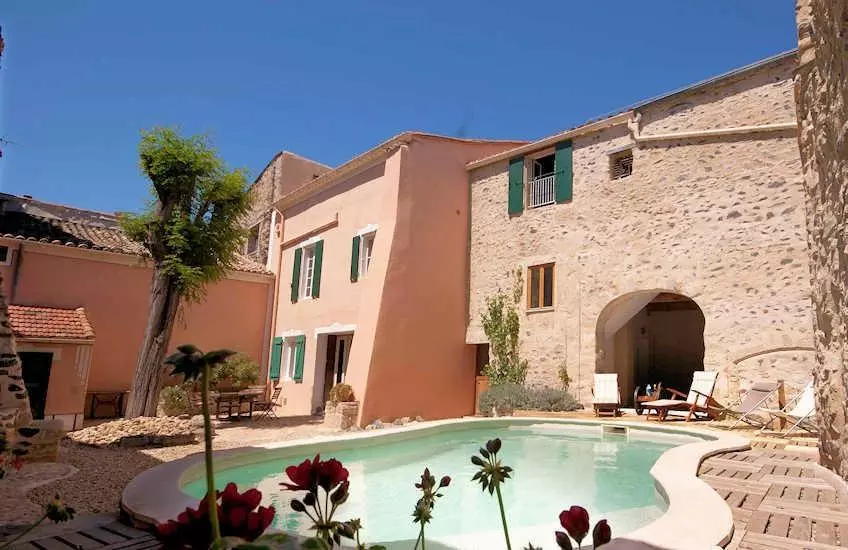 There are 5 very good reasons why you should consider investing in property in France during 2023. Whether you are looking to add to your buy-to-let property portfolio or to purchase a second home, the South of France represents an exceptional opportunity. Forget Provence and Cote d'Azur, where the high house prices fuelled by Russian and Middle East investors makes this market unsustainable for property investors.
The area we are focusing on for property investment in South France is the Languedoc region, covering the departments of the Gard (Nimes, Uzes and Aigues-Mortes), the Herault (Montpellier, Beziers, Pezenas and Cap d'Agde), the Aude (Narbonne, Carcassonne, Limoux and Lagrasse) and Pyrenees-Orientales (Perpignan, Ceret, Collioure and Argeles-sur-Mer).
The published Gross rental yields for France as a whole are a very uninspiring 2.79% (Source: www.globalpropertyguide.com). But this hides some wide regional variations and it is also calculated based purely on monthly rental income.
The South of France benefits from a double rental market, with long term monthly rentals supplemented by high weekly holiday rentals. If you buy the right type of property, you can benefit from both markets and achieve gross rental yields of around 6 to 9% per year.
With house prices still very reasonable, properties can be bought and paid off in under 9 years. Here we outline the 5 main reasons why you should seriously look at investing in property in France.
1. Property prices in France
The first reason to invest in property in South France, is that property prices in France are still just below their 2006 market high-point. House prices in France grew by +6.4% across France during 2022 , with only one region (Bourges in Central France), showing a stagnation. House prices have increased by +27.8% over the last 5 years in mainland France. Property sale transactions have continued at a high level. Property sales in France have topped the historically significant 900,000 mark in every year since 2017 and the rolling average of property sales have hit over 1 million in 13 out of the last 20 quarters. The latest figures show that in the 12 months up to Q3 2022, total property sales stood at 1,133,000 - which is the 6th highest quarterly rate out of the last 68 quarters [SOURCE: Bilan Immobilier 2022 notaires.fr].
Even the Covid-19 global pandemic has not dampened the French property market. Despite virtually no house sales being recorded in the period March to mid-May 2020, as soon as the confinement was lifted, the housing market has bounced back strongly.
The national body for French property lawyers, Notaires de France, highlighted an emerging trend since the Coronavirus lock down. A significant number of French property owners are now looking to exchange city centre properties for more rural houses, with more outdoor space and surrounded by nature. This trend is a consequence of the experience of the confinement and the increased options for working remotely (Source: www.notaires.fr).
The long term growth trends are forecast to continue during 2023, with house prices expected to rise by +5.0% and the level of house sales predicted to remain above 1,000,000.
2. High rental yields
The South of France benefits from two different rental markets. During the high season summer months, you have a very bouyant holiday rentals market. During the off season, there is a steady long term rentals market for house hunters or people looking for winter sun. During the 10 week summer season properties can be rented out per week for 2 or 3 times the monthly rental price.
This provides a very healthy annual rental yield of between 6.50 - 9.00%.
A 4 bedroom villa with swimming pool can be bought in the Languedoc region for between €380,000 to €420,000. The villa can be rented for around €2,250 per week during the summer and will attract a monthly rent of €1200 during the period October to May. This combined gross rental income of €31,600 represents an annual rental yield of 8.3% before costs.
3. Stable French housing market
The French property market is one of the most well-regulated markets in the world and due to the predominance of fixed rate repayment mortgages (over 85% of French mortgages) the property market in France has proved to be robust and stable, without major slumps. This enables French property owners to build up capital in their houses, as prices continue to rise and outstanding loan amounts are reduced. This in turn helps to promote healthy buying budgets and keep the level of property transactions at a high level of activity.
The total value of new housing loans in November 2022 stood at €18.3 billion and just under 50% of the new loans were issued to first time buyers (48% of new loans) - which is a welcome trend.
From a long term investment perspective, the French property market is a fairly decent bet.
4. Demographics
Fourthly, the relative low supply of housing stock and the projected increase in demand flowing from the migration of Northern Europeans retiring in the South of France over the next 10 years, will see a steady increase in house prices in South France. As the population of Northern Europe continues to age, a sizeable minority are predicted to choose the South of France as either a permanent or secondary retirement home. The attraction of a mild Mediterranean climate, excellent health service and advanced transport network, makes the South of France an attractive destination.
The Herault department, centred around Montpellier in the old Languedoc region of South France, has seen its population double in size since 1970, to now stand at 1.16 million people. During the second half of the 20th century the Montpellier area underwent one of the most rapid population increases experienced anywhere in France and today it remains the most popular city in France for people to move to. Nearly 30% of the population is retired and the Herault has become an important destination for people from Northern Europe and Northern France to retire to. Just under 20% of the houses in Herault are second homes and many people are attracted by the Mediterranean climate, with long hot summers and short mild winters. The Languedoc has 5 international airports, with many budget airlines flying from across Europe - which makes owning a second home and/or retiring to the area from another European country a very enticing prospect.
5. French economy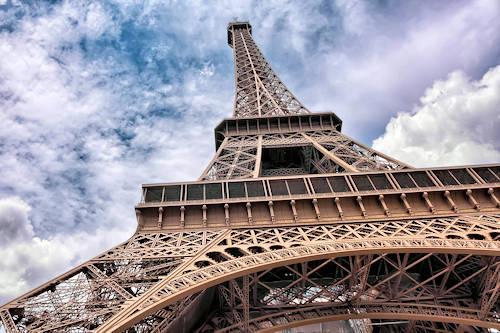 The French economy under President Macron has performed well (especially after the years of stagnation under President Hollande). According to the European Commission, during 2023, the French economy is likely to avoid a recession and it will build on the 2.6% of growth recorded in 2022. GDP is forcast to grow modestly at +0.6% during 2023 and +1.7% during 2024.
France will remain in a better position than some of its European neighbours. The French government reacted quickly to the Energy crisis caused by the Ukrainian war - even though this coincided with a period of major maintenance issues in the French nuclear industry - and this helped to keep inflation rates below 6%. As more and more nuclear plants come back on stream during the first quarter of 2023, the pressure of energy price rises will subside.
One economic measure which largely goes unreported in France, is the number of new companies being created. If you go back 5 or 10 years, then the average number of companies being formed in France was stuck at around 600,000 per year. But since the beginning of 2019, new start-ups in France have surged and throughout 2022, the rolling average topped 1 million. This is a very welcome development and bodes well for future growth in the French economy. [Source: www.insee.fr].
Unemployment has fallen to 7.3% in 2022 and this helped the government to force through changes in (the over-generous) unemployment benefits, reducing the claimant entitlement by 25%.The French government remains committed to reforming the pension system in France during 2023, in particular raising the minimum retirement age in France to 64 years by 2030. This effort is needed to make the French pension system financially sustainable.
The relatively healthy shape of the the French economy is in a large part due to actions taken to support the economy before and after the Covid-19 pandemic. The French government's response to the Covid pandemic was swift and far-reaching. Vast amounts of money was spent on supporting households and firms during lockdowns. This kept the France's economy ticking over during the pandemic and and crucially, employees actually employed by their comapnies.
The actual impact of these measures, was that the French economy returned to pre-Covid output levels during the Autumn on 2021 - far ahead of Germany, the UK, Italy and Spain. As France emerged from the Covid lockdowns, President Macron was determined to keep the economy growing - in part to help repay the Government debt incurred and towards meeting the challenging Climate Crisis goals. In 2021-22, France invested €100 billion euros in a green recovery plan.
French company profit margins back to levels not seen since before the global financial crisis. As a result, company investment levels are now higher now than before the Covid-19 crisis, while Europe as a whole still hasn't recovered.
As a result, the respected American Economist, Paul Krugman, wrote in the New York Times, that
". . . among major advanced economies, the star performer of the pandemic era, arguably, is France. For as long as I can remember, U.S. media coverage of the French economy has been relentlessly negative. Yet, the economy of France is doing pretty well . . ."
[Source: New York Times]
So overall, for the time being, the French economy looks to be be fairly rosey.
This summarizes the main reasons why I think that South France is a good bet for property investments during 2023. Apart from the hard economic reasons why France is a good destination for investors, there are also softer, more intangible benefits. France remains the number one tourist destination in the World. It has among the largest collection of UNESCO World heritage sites. It has more Michelin star restaurants than any other country and it spends a huge amount of its income on supporting the arts, sports and its cultural heritage. The infrastructure in France is first class and its health service is repeatedly voted the best in the World. France is changing, but you can still find that family run bistro on the edge of a quiet square, the local village market bursting with colour and the old boys playing Petanque in front of the local bar. In short, France is a great place to buy a property, because France remains uniquely French.
Interested in investing in property in South France . . . ?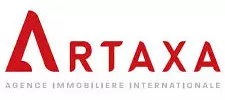 Our business partner, Artaxa Immo, is a French real estate business that specialises in helping Foreign investors buy French property. The agency is based in the beautiful wine village of Roujan and provides a property sales teams across the Languedoc region. Artaxa is a genuinely International real estate firm, employing multi-lingual staff in the three regional offices. For further information about buying property in South France, please contact Jane Laverock on +33 6 95 50 19 21 or by email at This email address is being protected from spambots. You need JavaScript enabled to view it..
Alternatively, if you have any particular questions you would like to ask about living in the South of France, then contact Iain by Email.