French mortgage interest rates in France 2023
Last updated on .
Hits: 10200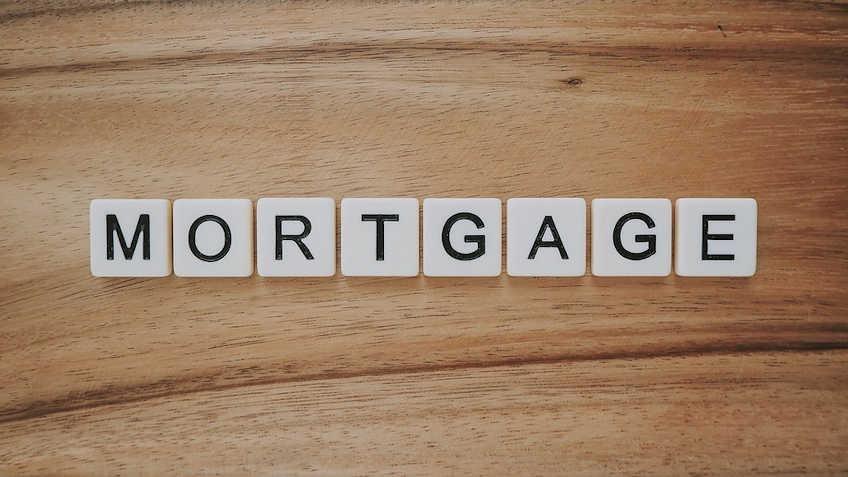 The interest rates on French Mortgages during 2023 are forecast to rise to around 3.0% by the end of the year. French banks are continuing to lend money for house purchases (both to French nationals and to foreign investors), with the total value of home loans standing at €18.3 billion euros at the start of 2023. The French property market is forecast to stay strong throughout 2023, with total property sales remaining around 1 million per year and house prices rising by an average of just under +5.0%. Here we explain why 2023 still remains a good time to buy property in France.
Here we outline the recent trend in mortgage rates and bank lending in France. We then look at the current state of the French property market and analyse the French mortgage market. We conclude by explaining the application process for obtaining a French mortgage and some of the limitations and opportunities for foreign property investors in 20232. We also examine some of the new restrictions introduced in France aimed at controlling the indebtedness of French households.
Mortgage rates in France 2020-2023
The interest rates on French Mortgage during 2023 look to be starting to rise again, as the French government and European countries look to reign in the high levels of inflation caused by the surge un Energy costs as a result of the war in Ukraine.
During 2022, Mortgage interest rates rose from the 50-year low of 1.05% in December 2021 to 2.5% in December 2022. Rates are expected to rise to around 3.0% by the end of 2023 before falling back to 2.75% in 2024 [SOURCE: France Interest Rates 2023 www.tradingeconomics.com].
Throughout 2020 and 2021 and up to the mid-point of 2022, the interest rates on French mortgages remained at historically low levels and this has helped to keep the French housing market in a very healthy state. The annual growth rate of home loans to individuals in France stood at + 5.7% by the end of 2022 and the total volume of home loans in France stood at €18.3 billion euros (down from the level of €22.0 billion euros recorded at the end of 2021) [SOURCE: Banque de France "Loans to Individuals Nov 2022"].
It is not just the low interest rates that helped to drive the French property market over the last 3 years. The structure of the mortgage market in France, has also helped to fuel higher property transaction rates. Around 85% of housing loans in France are repayment mortgages. The relative stability of fixed rate mortgages allowed the country's mortgage market to continue to grow even despite the crash of 2007, the recent Coronavirus Pandemic and the Energy crisis of 2022. With house prices rising for 5 consecutive years, this has enabled French property owners to build up higher levels of capital in their houses (as outstanding loan amounts are reduced and property valuations increase). Over the past decade, the French mortgage market has expanded tremendously. According to the National Institute for Statistical and Economic Studies (INSEE), France has one of the world's largest mortgage markets and French mortgages have increased in value from 21% of France's GDP in 2000, to 44% of GDP in 2022.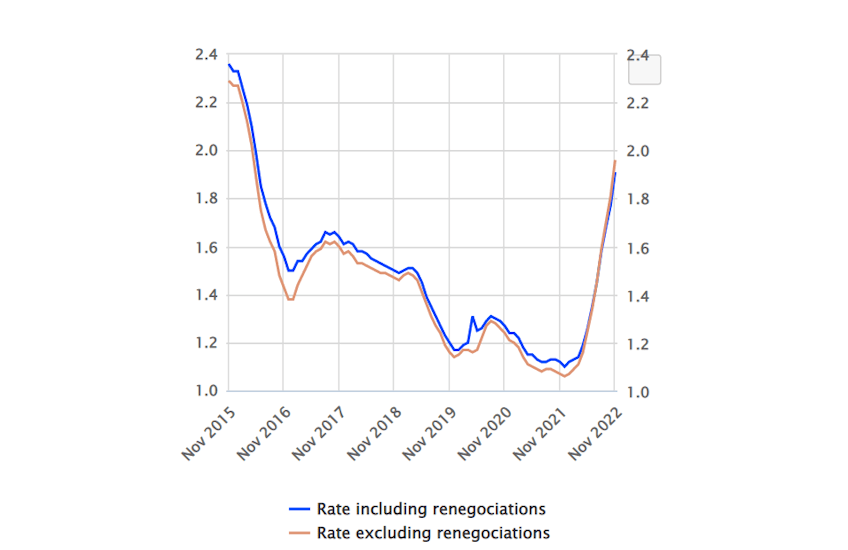 French mortgage interest rates 2015-2022 [SOURCE: Banque de France]According to a study by Credit Foncier, the fall in mortgage interest rates, has led to a -22% reduction in the average monthly re-payments for French mortgage holders (a saving of €140 euros per month).At the same time, the growth in property prices helped to boost the creditworthiness of French mortgage holders rose by +35%. The combined result of these two factors enabled the property purchasing power of French mortgage holders to increase by +29% between 2020 and 2021 and this helped to propel the number of property sales during 2020-2022 to historic levels.
Not all French property owners moved house during this period. A high proportion of home owners witnessed the fall in interest rates and queued up at their banks to renegotiate their fixed rate mortgages at a new lower rate. In 2021, the Banque de France calculated that around 30% of new home loans issued were for existing borrowers renegotiating their loans. It also noted that just under 80% of mortgage holders who re-negotiated their mortgage terms, remained with their existing mortgage provider. By the end of 2022, the proportion of renegotiated home loans had fallen to €2.3 billion euros, or 12.5% of the total amount of new loans issued.
The other interesting fact about this period of low interest rates, is that it helped first time buyers in France get onto the property ladder. Basically, the cost of owning a flat or a house became cheaper than renting a property. In April 2020, just over 40% of new housing loans issued in France were for first time buyers. By September 2022, this had risen to just under 50%. This a welcome trend, but unfortunately, I don't see it lasting. Rising interest rates during 2023 and regulatory changes introduced in 2022, will start to have an impact first time buyers budgets.
In September 2022, the French Government introduced a new law in France to dampen the levels of consumer debt. The new regulations restrict new mortgage loans to a maximum of 25 years (previously you could obtain a loan over 35 years) and the amount that can be borrowed (including for fees and insurance) is to be capped at 35% of the borrower's income. There were also reports that by the end of 2022, some banks in France had stopped giving out new mortgages, simply because they had reached the upper limit of the amount they were authorised to lend during the year (as stipulated by the Banque de France). A lot of house buyers were being told to re-submit loan applications in early 2023. So I believe that these regulatory changes will lead to a reduction in the number of house sales in 2023, although the level will still remain high compared to 5 years ago.
So it looks like the era of incredibly low interest rates in France is coming to an end.
From the historic low point of 1.05% interest rates in December 2021, the average interest rate now stands at 1.91% in November 2021. The interest rates for French housing loans are predicted to rise further during 2023, hitting 3.0% by the end of the year
[SOURCE: Banque de France household loans Q3 2022].
But this doesn't necessarily mean that there will be a massive knock-on effect for the housing market in France. With house prices continuing to rise by +6.7% during 2022 and forecast to rise by just under +5.0% during 2023, property still remains an attractive investment option. Even if interest rates do rise to 3.5% by the end of 2023, you can still expect to earn more money from investing in property than you can from savings at a bank.
The October 2022 French Property Market report issued by Notaires.fr, the national body for property conveyancing lawyers in France, concluded by stating that the demand for home loans will continue into 2023, as buyers see property as an attractive investment during uncertain times
" . . . Real estate is, more than ever, a safe haven. This has proven to be the case yet again, even in these uncertain times. The French property market is extremely resilient . . ."
SOURCE: French Property Market October 2022
House prices in France 2021-221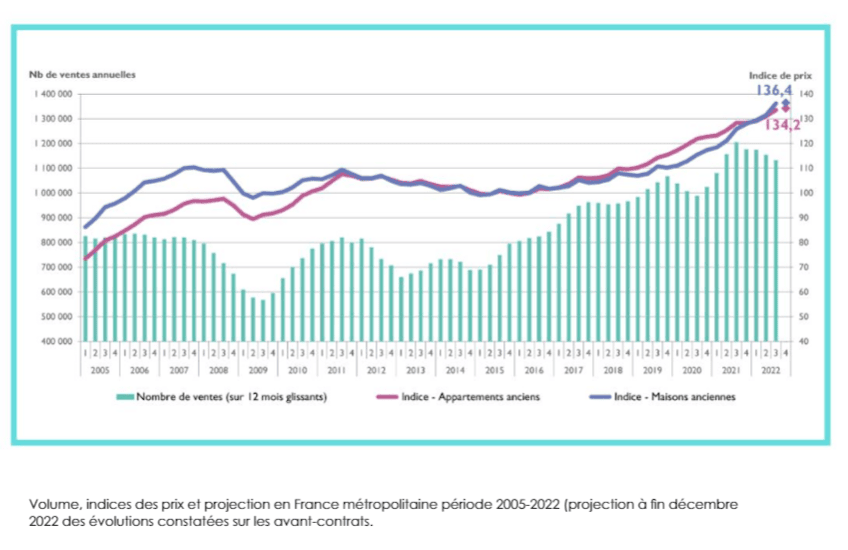 During 2022 house prices in France continued to increase by +6.7% (with the average price for houses recording an increase of +8.2% and apartments at +4.5%). During 2022, the number of house sales in France remained above 1.1 million, with sales reaching 1,133,000 in the 12 months up to Q3 2022 - which is the 6th highest quarterly rate in the last 17 years [SOURCE: Bilan Immobilier 2022 notaires.fr].
The Notaires de France has noted that the housing market in France over the last 5 years has witnessed almost unprecedented levels of growth both in terms of prices (house prices have increased by +27.8% over the last 5 years in mainland France) and the number of property sales - the rolling average of property sales have hit over 1 million in 13 out of the last 20 quarters. (Source: www.notaires.fr).
This headline figure does mask some regional differences in house prices in France, but history suggests that the long-term trend of property prices in France is definitely upwards. What is of particular interest is that the UK's Brexit decision does not seem to have a significant effect on the numbers of British buyers showing an interest in the French property market.
FNAIM, the professional body for real estate agents in France is forecasting house price increases of +5.0% in France during 2023 (Source: FNAIM.fr).
From a long term investment perspective, the French property market is a fairly decent bet. The property market in France has proved over recent history that it is sufficiently robust and stable to withstand temporary periods of decline. This is mainly the result of the structure of the French mortgage market. In France, 84.4% of borrowers take out fixed rate mortgages, making the French housing market less prone to the sharp upturns and downturns of other countries. French property is also one of the most well-regulated markets in the world, which helps to reassure investors about the long-term future.
How to obtain a French Mortgage in 2023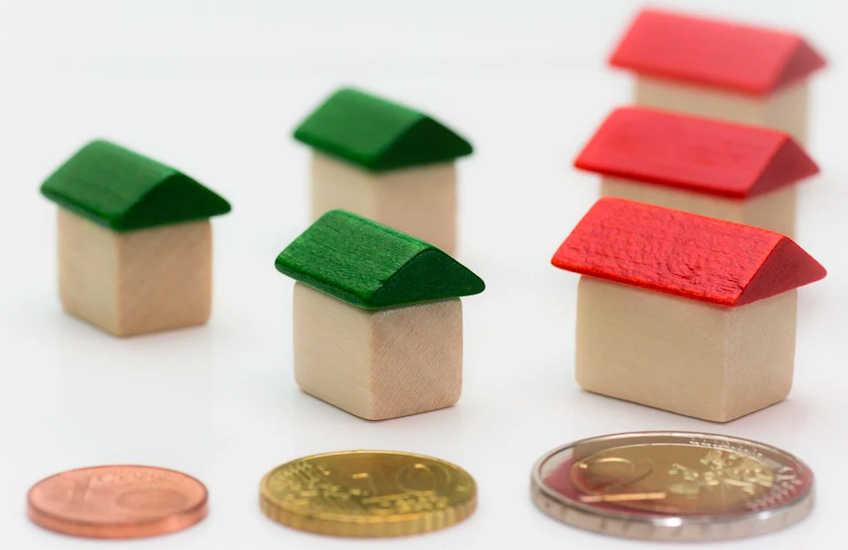 So if you are tempted to buy property in France during 2023, how do you go about it? The French mortgage market is mainly made up of fixed rate repayment mortgages. This has always been cited as a major factor in helping to stabilise the French housing market. Floating-rate loans only make up 6% of new loans in France.
French mortgages have some particular features that make them very attractive foreign house buyers. The Mortgage rates offered by French banks on residential property are typically lower than those in the UK and Ireland.
You can fix a French mortgage rate for as low as 2.15% for the lifetime of the loan, so any future interest rate rises will not affect your monthly payments. Also, most French mortgages have little or no early repayment charges. So if you are able to, you can pay off your mortgage early and benefit from substantial savings in interest, without any penalties.
French banks offer both fixed rate or variable rate mortgages (although as we have seen above, fixed rate mortgages are the preferred option). The banks generally lend up to 70-80% of the purchase price before tax. As a rule, to be eligible for a French loan, your debt ratio must be no more than 33%, i.e. all your monthly debt repayments should amount to no more than a third of your monthly income.
Variable rate mortgages are usually based on the EURIBOR (European Inter Bank Offer Rate) plus a loading. It is normal for applicants to be charged a fee by the lender, which is typically 1% of the amount borrowed. Most lenders will insist that the buyer undertakes a survey and takes out some form of life/disability insurance.
Also, International Private Finance report that a new French mortgage product has been launched which offers a capped variable interest only rate of 2.20%. The loan has a protection cap of 1% for the first 7 years. On a loan of €250k, spread over 14 years and with a loan-to-house-value rate of 75%, the monthly payments would be €458. Furthermore, as the loan is a variable rate it also comes with no early redemption charge.
The company also report that in terms of more traditional repayment mortgages, there are loans available for as low as 2.10% for a fixed rate mortgage over 20 years (a monthly payment of €1,461 on a €250,000 loan) and some French banks are providing a 1.85% variable rate mortgage over 5 years.
SOURCE: www.internationalprivatefinance.com
When buying a second home in France, there are three ways to raise the mortgage:
against an existing property in your country, providing there is sufficient equity;
against the French property;
a mixture of both.
Mortgage on your main property
Raising capital against your principal property is usually the cheapest option. The mortgage funds are raised either by taking further borrowing on the current mortgage or by re-mortgaging to another lender. The fees involved are relatively small and the process is straightforward and familiar.
Taking a Mortgage on your French Property
Raising a mortgage secured against the French property allows buyers to purchase a property without putting their principal home at risk. Although the costs are higher, with low interest rates in France remaining below 3.5% for much of 2023, it could be an attractive option. There can also be tax advantages if you let out the property.
Hybrid mortgages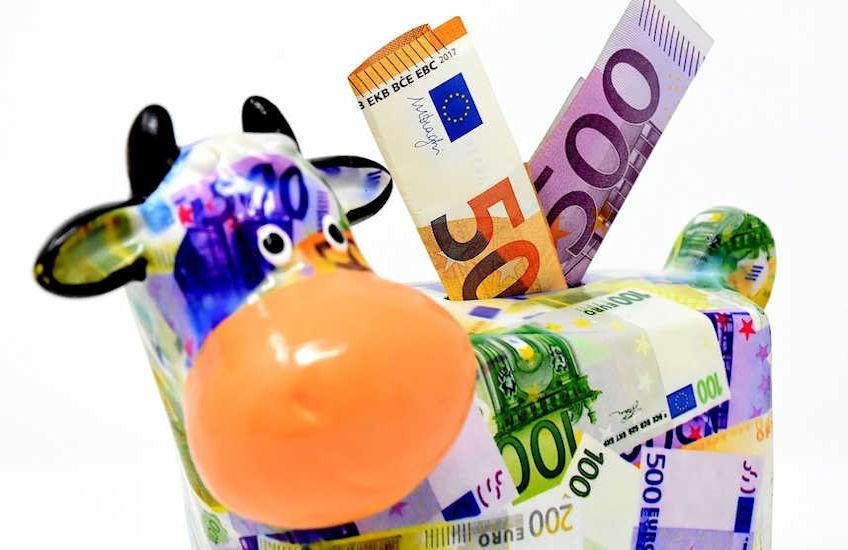 Raising money against your principal home and your French property is popular with purchaser who do not have large deposit in savings or who want to keep their savings intact. Basically, the deposit and costs are raised on your principal home, limiting the amount of equity; while the difference is raised against your French property.
Paddy Gibbins the Managing Director of Artaxa Immo, a French real estate business that specialises in helping Foreign investors buy French property, states that he has seen a growing trend in hybrid mortgages in France, whereby investors raise money against their principal home and the French property. This is proving especially popular with purchasers who do not have a large savings pot to pay the deposit or clients who want to keep their savings intact. Paddy explains that the general process is that:
"basically, the deposit and purchasing costs are raised on the principal home of the purchaser and the equity for the loan is raised against the French property".
French mortgage applications
When you approach a French bank for a mortgage you will need to supply all the following documents:
Valid passport or identity card
Telephone (land line) or gas bill or electricity bill
Birth certificate
Marriage certificate
Bank account statements for the last three months
Contracts and repayment schedules for all current loans
Proof of principal residence (e.g. a council tax bill) or copy lease with receipt for last rent payment if you are lessees
Copies of the last three wage slips - and the contracts if employed for less than 18 months
Latest tax return or official statement of income at the end of the last year
Proof of the amount of personal capital contribution to the purchase (e.g. savings account statement)
The bank will study your dossier and if all is in order, make you a preliminary offer. This normally takes about 48 hours. They will then send you documents for you to open an account with them (if you do not already have one) and also an insurance policy (together with health questionnaire) to sign. The bank account is a current account (for the purposes of transfers of money related to the loan). You are obliged to have a French bank account if you want to take out a French mortgage. The insurance policy is similarly obligatory. It insures the loan and must be signed and sent back at the same time as the offer document.
French Mortgage calculation
French Mortgage calculations vary between the lenders. Some have a higher minimum loan size or lower maximum loan value. Banks generally consider loans from between 65 to 85% of the value of the property. Generally French banks work on a principle that the total of the French mortgage plus any other borrowing or rent should not exceed a third of the buyer's gross monthly income.
In early 2022, new banking regulations were introduced in France to prevent consumers from developing unmanageable debts. From 1 January 2023, all French Banks will need to comply with new lending rules. The maximum term of mortgages isued in France will be limited to 25 years. The borrowing amount will be capped at 35% of the borrower's income (though banks will be allowed to make exceptions in in a limited number of cases. It should be noted that the 35% borrowing cap includes both the monthly loan repayments and the compulsory loan insurance.
It should also be noted that French banks will not be allowed to include any future rental income from the property when calculating the maximum amount that can be borrowed.
The general view from French Real Estate agents is that these changes will not have muchimpact on the French property market, especially with the average interest rate at an all-time low in France.
French Mortgage charges
The bank charges for arranging a mortgage are usually:
administration - a flat fee of approximately 1% of the loan amount.
the cost of the garantie hypothecaire or mortgage registration - amounting to approximately between 1.5% and 2% of the loan amount.
A mortgage broker will typically charge you either a flat fee (usually several hundred pounds/ Euros) or a percentage (around 0.75%) of your total purchase price. Artaxa Immo will organise your loan for no fee as part of their service.
See also Buying a house in France, The 10 best places to live in France in 2023 and French Property Taxes.
Thinking of moving to France in 2023 . . . ?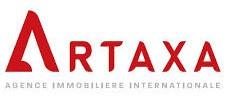 Paddy Gibbins is the Managing Director of Artaxa RE/MAX, a French real estate business that specialises in helping Foreign investors buy French property. The agency is based in the beautiful wine village of Roujan and provides a property sales teams across the Languedoc region. Artaxa is a genuinely International real estate firm, employing multi-lingual staff in the three regional offices.
For further information about buying property in South France, please contact Jane Laverock on +33 6 95 50 19 21 or by email at Jane@artaxaimmo. Alternatively, if you have any particular questions you would like to ask about living in the South of France, then contact Iain by Email.