Property advice: what and where to buy in France
Last updated on .
Hits: 5511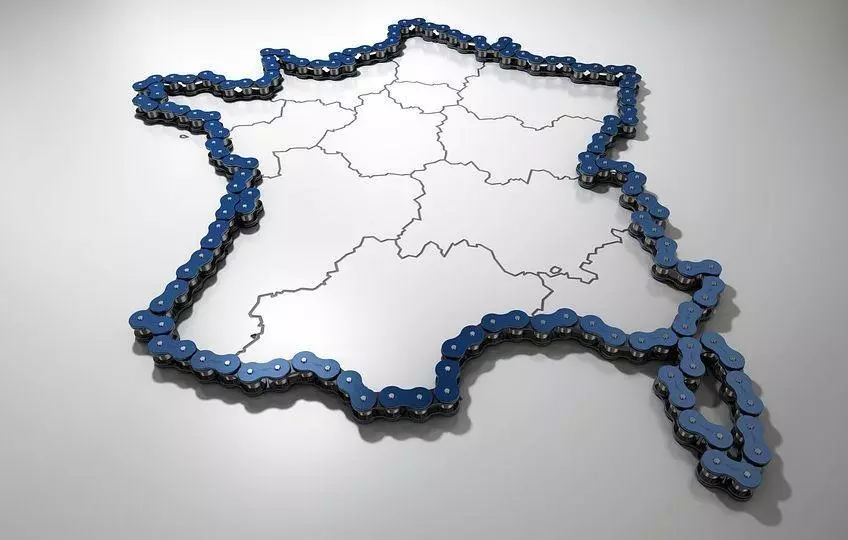 This morning I was contacted by a customer looking for advice on buying a property in South France. This is literally the email I sent to him with my thoughts on what type of properties to buy and critically where to buy in France in 2023. We do get asked these questions a lot and this particular customer has summarised quite neatly the general thought pattern for prospective house buyers:
French Riviera and Provence are lovely but too expensive unless you go off the beaten track;
the Languedoc area looks more promising but we don't know enough about this part of France to know where to buy;
we would like to make some money from the property, but we would also like to use the house ourselves
If you read down through the email chain you will see that I was able to give advice on:
best places to buy property in France (Pezenas, Sete, Montpellier, Meze, etc)
what type of property to buy (and what not to buy)
expected rental returns from a property in France
The only thing I have changed from the email chain is the name of the customer (for privacy reasons).
Hi Iain

Many thanks for your reply. Our budget is around 200k sterling, and we have a 50k deposit. Ideally we are looking for something with three bedrooms so we can comfortably stay when its not let. We definitely want to be in the south. That's as far as Ive got in terms of location! Ive been in a real quandary as to look for a smaller place nearer the coast, or a slightly bigger place further inland. We were in Provence this summer near Gordes, which we loved, and I have found quite a few places around there, but I wanst sure if it was too far from the coast (and airports) for maximising rentals, or indeed if this was the 'epicentre' of Provence as a lot of articles claimed! Ideally we would be slightly nearer the coast, but wasn't sure if that would mean down sizing, or just going slightly off the beaten track. We had a break in Cassis earlier in the year, and I priced a job some time ago in the Cap Ferat and whilst its amazing, it seems priced accordingly!

We stayed around Narbonne and Beziers a few years back, and again we loved it there. I have seen plenty of properties in and around Narbonne that are much bigger than what we could afford further East, some with pools, but I wasn't sure on the rental market and if the season was as long there, and the capital gains were as good as the Riviera.

Sorry to waffle on, in short we are not really wed on a specific location, its an investment that we would like to use in the off season, and as and when its not let. If we can get a reasonable rental coupled with a steady capital gain I would be a happy man!

Would be good to hear your thoughts, and if you think we are being unrealistic on this budget.

Many thanks

John
Hi John

Thank you for the information. It is certainly possible to buy nice property here for €200k. But it is what I would call an "in between budget". I don't mean that in a negative way. If your budget was smaller, or you spread your budget across a couple of smaller properties, then you may reduce your risk. So for example, we know someone in the area that has just bought 2 small houses in Pezenas for about €80k-90k and we have rented these out for her. Even if they only turnover €6-8k per year in rental income, that is still a return of around 8%. Between €75-€150k you can get a small 1 bed or 2 bed village house and rent it out for long term rentals, but summer rentals could be tricky. I would tend to avoid the smaller villages, unless they are close to one of the 'hot' towns listed below.

If you could stretch it up to maybe €250,000 you can get a 3 bed villa with pool and you would be looking at an annual rental income of around €15,000.

If you went smaller, I would look at apartments in the following towns and do a mixture of longer rentals and summer AirBNB lets:

Pezenas
Uzes
Sommieres
Carcassonne
Beziers or Narbonne - but this would be for annual rentals

If the budget is fixed at €200k and you still want to get a good return, I would be looking at perhaps:

Montpellier (there are 3 universities in Montpellier, so you get term time rentals for 9 months and then AirBNB type rentals for the summer).

Meze or Sete - this is just down the coast from Montpellier. Both tend to have quite a long season (April to October)

Marseillan - this is a bit of a property hot spot now, in fact my wife has started selling off-plan on a new development right on the harbour (Artaxa Marseillan property development France)

Collioure - down toward the Spanish border near Perpignan

Cap d'Agde - for me this would be a pure investment (it is not somewhere I would particularly want to live), but the season is very long and there lots of events on throughout the year. Also, the Nudist village is a real money spinner (seriously, I am not joking!!). For example: Artaxa Cap d'Agde property development

From a monthly rental perspective, these are the type of rents you could get (+/- 10% depending on location/town). All prices with bills on top.

Studio €300-400 pcm
1 bed apartment €600
2 bed apartment/house €700-750
3 bed house €850-900
4 bed house €1000

In terms of summer rentals, the base price listed above is what you would expect to get per week (although this would include linen, towels and cleaning costs). Generally, to get a good number of rentals in the summer, you either need to be on the coast or in one of the 'hot' towns (Pezenas, Sete, Uzes, etc).

I have copied in my wife, Jane. She can perhaps give you more of a heads up on what is available on the market. She is not confined to the properties on her agency, she can work with agents in other areas. My last bit of advice, is don't get seduced by a bargain. There are still a lot of cheap properties out here and I mean really cheap. For instance, my wife has just sold a 2 bed apartment in central Beziers for €38,000. But you could be stuck with that property for years or even worse, you buy it and then you cannot rent it. So you really have to buy a property with your rental hat on.

regards

Iain Laverock

+33 6 95 00 28 44

+33 6 95 00 28 44
Morning Guys

Many thanks for the information Iain. My budget was £200k, so I think I could stretch that to 250k euros, I certainly see your point about an in between budget at it would be nice to push the boat out a bit to get a place with a pool. Would I still be looking in the places in bold below? It would be great to see whats available at that budget Jane.

Thanks for the advice on a bargain! Ive often looked at these dilapidated old buildings with my romantic designers hat on but I can well imagine the reality is very different!

Have a good day, and thanks again for your help,

John
Hi John

I think from my side, if I was looking to invest I would either go high and buy a villa with pool or go low and buy 2-3 small properties. The benefit of a villa is that you can use it yourself and if you have to take out a loan to purchase it (which is not a bad idea at all) - then your rental customers effectively pay off your mortgage.

From a villa perspective, there are a number of check boxes that you need to tick in order for it to be a good prospect for rentals:

25 mins max to coast (as soon as you step over this dotted line inland from the coast, your rentals will drop off 25-35%)
ideally 30 mins to airport (Montpellier, Beziers, Nimes, Perpignan)
walking distance to village with boulangerie (+ bar/restaurant if possible)
in ground pool (not an above ground pool)
nice terrace area or summer kitchen
kid friendly
simple layout inside. So nothing odd about the house that will put people off. Just a normal house with 4 corners. No stepping through one bedroom to get to the other. No bathroom on the ground floor and the 3 bedrooms upstairs
ideally 2 bathrooms (or potential to create a 2nd bathroom en suite)
parking
reasonably close to one of the towns I mentioned previously (10-15 mins)
It can be a modern villa or an old property. The 1960s-1970s villas can sometimes be a bit difficult to rent unless they have been modernised inside.
je ne sais quoi - there are loads of villas down here. So either the house has something or your could create something which makes it stand out from the pack. So for instance, our own villa (which we rent out) has 5m folding sliding patio windows from the living room to the pool. You just have to think of the front thumbnail photo of your house on the property listing. Normally you want to capture the key features of the villa in that photo (so a shot of the pool looking back at the house, or the view, etc). If you can't imagine what that thumbnail photo would be, then don't buy the house.

So something like this would have been ideal (it has just been sold). It is a bit dated inside, but it wouldn't cost too much to spruce it up. We used to have it on our website for rentals and over the years it has rented very well. I think that it used to rent for €1950 in high season and I would say it probably rented for 10-12 weeks from May to September.

In terms of budgeting for rental income, this is the gross rental income I would anticipate (your costs will be about 20-25%):

3 bed with pool = €1600 per week in high season x 6-8 weeks + €1000 May-June & Sept x 4 weeks + long term let 4 months @ €800 = €18,400 per year

4 bed with pool = €2000 per week in high season x 6-8 weeks + €1200 May-June & Sept x 4 weeks + long term let 4 months @ €1000 = €22,800 per year

regards

Iain Laverock

+33 6 95 00 28 44

+33 6 95 00 28 44
Thinking of buying in France in 2023 . . . ?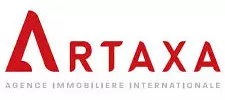 Artaxa Immo, is a French real estate business that specialises in helping Foreign investors buy French property. The agency is based in the beautiful wine village of Roujan and provides a property sales teams across the Languedoc region. Artaxa is a genuinely International real estate firm, employing multi-lingual staff in the three regional offices. For further information about buying property in South France, please contact Jane Laverock on +33 6 95 50 19 21 or by email at Jane Laverock.
Alternatively, if you have any particular questions you would like to ask about living in the South of France, then contact Iain by Email. If you liked the article then please share it with others using the Facebook and Pinterest buttons below.