Where to buy a house in France: Marseillan coastal town
Last updated on .
Hits: 4873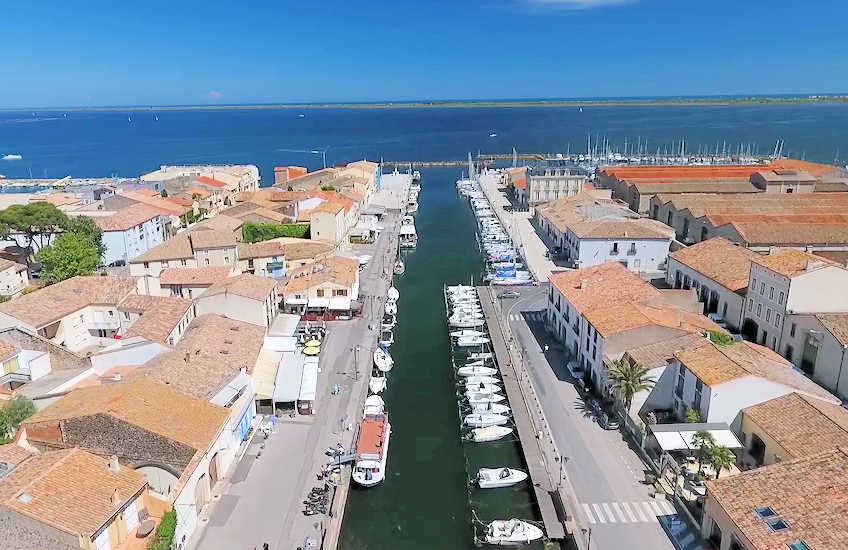 The coastal town of Marseillan has over the last 10 years become one of the most popular places to buy a house in the Languedoc region of South France. It is pretty easy to see why:
It is located on the coast and it has access to some of the best Mediterranean beaches in the South of France.
It has a beautiful harbour lined with bars and restaurants and the local town has plenty of services
It is well-connected to local airports, the TGV and the road network
It is easy to reach Marseillan in under 2 hours from the UK, Ireland, Scandinavia and Germany. Paris is just a 1 hour flight or a leisurely 4 hour train journey.
In short, Marseillan is the perfect place to buy a holiday home or to live in South France. Here we explain why Marseillan has become the most enduring property hot spot in South France.
Reasons to buy a house in Marseillan, France
Marseillan is located in the South of France close to the Mediterranean coast. It is situated in the Languedoc region, in between the fast-growing, dynamic city of Montpellier and the up-and-coming town of Beziers (the oldest town in France). The Spanish border is just 1 hour to the South and Provence is 1 hour to the North.
Marseillan is surrounded by vineyards and the local Picpoul de Pinet crisp white wine is especially popular. The Domaine La Madeleine Saint Jean is located just behind the harbour in the centre of Marseillan and here you can pick up some excellent local wines at very reasonable prices.
Marseillan is perched on the shores of the Etang du Thau, a salt water lake separated from the Mediterranean sea by a thin strip of beach. The Etang du Thau is famous throughout France for producing the best mussels and oysters. The oysters from the nearby village of Bouzigues are regularly featured on the menus of 3 star Michelin restaurants in Paris. Thankfully, you do not need to travel that far, as seafood restaurants and beach shacks are plentiful throughout the town.
1. Marseillan: bars, restaurants, beaches and Dry Martinis
The beautiful harbour in Marseillan is lined with plenty of bars and restaurants. If you like seafood, then the mussel shacks located on the edge of the town (in the direction of Meze) are a great experience. Here you can eat the freshest mussels and oysters pulled directly from the lake at incredibly low prices. If fine dining is what you are after, then the Table d'Emilie restaurant in the centre of Marseillan will be right up your street. For everyday meals, you will have you choice of over 20 restaurants in the town.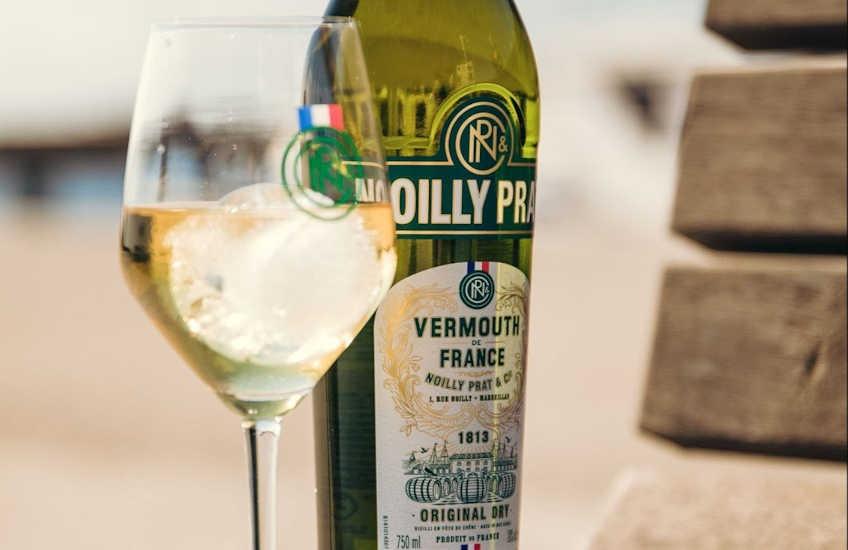 Marseillan is also home to the original Noilly Prat distillery, which has now been turned into a popular museum. Noilly Prat is a dry, straw-coloured French vermouth which was first developed by Joseph Noilly, a herbalist, in Marseillan in 1813. The popularity of the drink grew throughout the world and it is used as the basis for Martini.
Marseillan is a very lively town, with plenty going on throughout the year. There are plenty of festivals and concerts throughout the year. Suzanne Vega played here last summer. In the summer, you also have the fabulous spectacle of the Water Jousting festivals in the harbour. There are some excellent wine cellars in Marseillan from the surrounding vineyards and the nearby village of Pinet produces the best white wine in France outside of Burgandy (Picpoul de Pinet). So, you will also catch a food and wine festival in the town.
If you are in search of some nightlife, or you want to keep the grandchildren entertained, then the nearby beach resort of Cap d'Agde has everything that you could need. There is a casino, 18 hole golf course, amusement park, water park, nightclubs, aquarium and the largest Naturist resort in Europe.
2. Marseillan: easy to reach, difficult to leave
Marsellan is also extremely well connected to the transport network in France.
There is a TGV train station in the town of Agde, just 4 kms away. There is also a free public bus service to the nearby Beziers airport. Montpellier airport is just 35 minutes drive away.
Marseillan is also incredibly close to the A9 and A75 motorways, which connect the region to Paris, Marseille and Northen Spain.
From Marseillan, it is very easy to explore the Languedoc region, including sites such as Carcassonne castle, the Pont du Gard, Van Gogh's city of Arles, Aigues Mortes and the historic town of Pezenas.
But Marseillan is also the sort of place that you will simply want to cycle around. There is a great cycle path to the beaches at Marseillan Plage and there is a really nice bike ride along the shores of the Etang du Thau.
The town also has plenty of supermarkets (Carrefour, Lidl, Aldi, Spar, and Intermarche) and services such as building merchants, garages, medical centres, pharmacies, dentists, etc. The town also has a number of boutique shops, antique stalls and interior design stores. If you are in a hunt for a bargain, then the Sunday flea market in nearby Marseillan Plage is a great place to go. This is one of the largest brocante market in the area and it it is a great place to pick up authentic French furniture and decorations.
3. Marseillan a safe harbour for property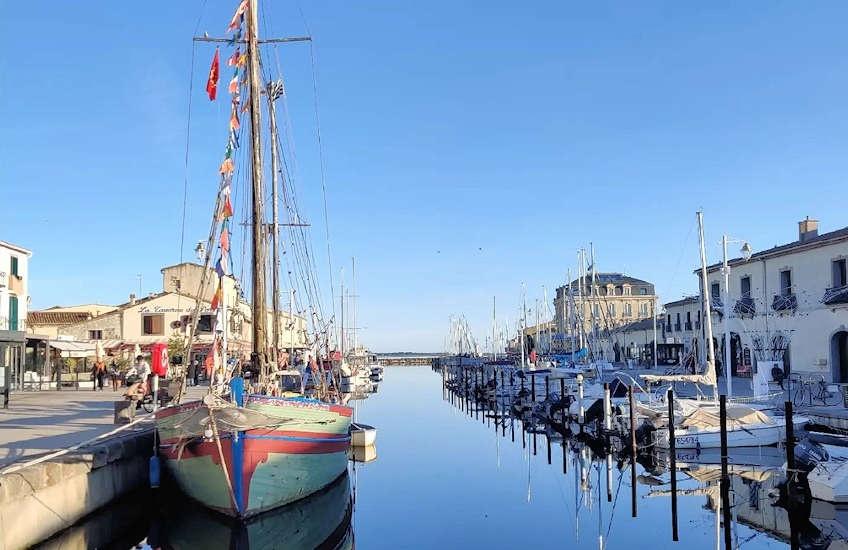 Even during the property slump in France during 2012-2014, properties were still selling in Marseillan. It is almost as if the Marseillan harbour, both physically and metaphysically, protects the town from outside storms.
The town is a beautiful location to live. People are therefore attracted to the town, especially during their retirement years. Retirement is not something which is easily postponed. So you have a never ending demand for property in Marseillan, which can only be extinguished if property prices become silly.
There is also a good range of properties to buy in Marseillan. In the warren of streets in the centre of Marseillan, you will find a good range of cheaper property to buy. In the main this will be 2-3 storey village houses, many in need of some renovation work.
Around to port area, you will find a number of apartments for sale in converted warehouse buildings. The brand new Millesime development on the site of the old wine cooperative in Marseillan, is due to be completed by 2023. This upmarket development will provide 76 new apartments and penthouses overlooking the harbour in Marseillan.
Along the shores of the Etang du Thau, there are a number of modern apartment buildings, most of which come with nice waterfront terraces.
In the area in between Marseillan and Marseillan Plage, you will also find plenty of 3-4 bedroom villas for sale.
Marseillan - the place to buy your dream house in France
Now I accept that it is not everybody's desire to buy a house in France and then rent it out. But even if it is your intention to live in France all year around, you should still be aware of the holiday rental market in the towns like Marseillan. The reason for this is because the potential rental income from summer and off-season rentals is one of the reasons why property prices in Marseillan are slightly inflated. It also helps drive the property market and keep the demand for buyers high. Let me explain, by using an example.
If a buyer only has €70,000 to buy a property in France, then they could disappear halfway up a mountain and pick up a good village property. It probably will not have any outdoor space and it will certainly need updating. It will also be hard to off-load when you come to sell, because there is only a small market for people who want to live halfway up a mountain in a house with no outdoor space. Now let's consider the same buyer with €70,000 in Marseillan. €70,000 would be a decent down-payment on a property up to €270,000 in value. That would get you a very nice 2-3 bedroom house with a roof terrace. That same property could be rented out in Marseillan for 8-10 weeks during the summer for €800 per week. Marseillan is also an attractive location for out-of-season rentals during April-May and September-October, so you will also pick up around a further 8 weeks' of off-season rentals at €650-700 per week. Then you have the constant demand for people looking for long term winter rentals. In the winter, do you want to be stuck in some dark dreary village, or do you want to be by the coast with the bright blue sky and sparkling sea? Off course you want to be by the sea. So again, your property in Marseillan could ean you around 4 months in winter rentals at around €700 per month, plus utility bills. So per year, your house in Marseillan could earn around €13,000 in rental income.
The end result is that a buyer with €70,000 could buy a house out-right in a rural location in France, but in ten years time that house will probably still only be worth €70,000. If the buyer puts that money into a property in Marseillan and let's the rental income from other people pay the mortgage, then in 10 years time, that same €70,000 has become a minimum of €270,000 with the house owned-outright. Perhaps you could add on an extra 10-15% for the rise in house prices in Marseillan over the next 10 years and you are left with a very healthy investment.
There are two principal objections to the scenario I have just outlined: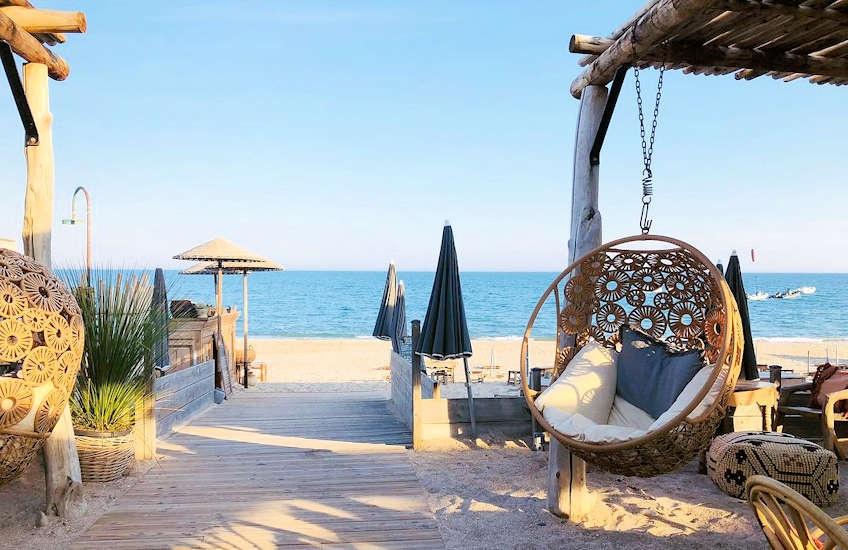 1.) I don't want to have a mortgage, I want to buy a property out right. Well, I completely understand this point, but in France there is a very morbid reason why buying a property with a mortgage is a very good idea. Basically, you die unexpectedly. It was not something that you planned. Unfortunately, this happend to some good friends of ours. Mike, a very healthy and active 58 year old passed away after a 12 month illness. Apart from being a very decent man, what made this all the more depressing was that it was always his dream to retire in France. He and his wife Margaret had 18 months previously bought a property in Marseillan. They bought the property outright. I won't go into all of the details, but with inheritance laws in both France and the UK, Margaret had a hell of a battle to not lose around 50% of her life savings. If the capital investment in the property had been kept below €100,000 then there would have been zero inheritance tax to pay.
We work quite a lot with a Real Estate agent in Cannes and Nice. Where she makes most of her money is through wealthy Octogenarian's from nearby Monaco, selling their expensive real estate and buying properties with the maximum mortgage level. She even told me recently about an 89 year old Danish man who secured a €1.5m mortgage on a property near Nice. He could have bought the property outright, but he chose not to. Now, with the best will in the world, both the buyer and the bank know full well that he will not live to see the end of this 25 year mortgage. Is the bank worried? Not in the slightest, because they know that the property will eventually be sold by the family's estate and they will recoup their capital value. The family of the man, will inherit the down payment he has put into the property, or they could keep hold of the property and continue to pay the mortgage. Either way, there will be no punitive inheritance taxes for them to pay.
So, whilst it may go against the grain, there are very good reasons why buying a property in France with a mortgage is a very good idea. Will you be able to get a mortgage if you are in your late 50's or early 60's? Well if an 89 year old Danish man can obtain a €1.5m mortgage, then I think that the chances are pretty good.
2.) Why would I buy a house and not be able to stay in it when I wanted? Well the simple answer is of course you will still be able to stay in the property, you just need to plan ahead and block off you availability calendar for when you want to visit. Having lived in the South of France for 10 years now, I can also honestly say that the best time to be here is from late February to May and from late September to early November. The summer is too hot and crowded. The winter is nice, with crisp blue skies, but it can get quite cold during the evenings, especially in old village houses. So the times where you don't want to be here, is the exact same time period when other people do want to visit. The next question is always "But where will I go?". The answer is, anywhere you want! Visit Australia and New Zealand when the air fares are at their lowest. Go back and see your family. Take the train down to Spain and rent a cheap apartment. The list is endless. And with people paying you not to be in your house in France it is a nice problem to have!
Thinking of buying an Investment property in France in 2023 . . . ?
I hope that I have given you some food for thought about considering the South of France as a destination for investing in property. If you would like to discuss the concept in more detail, please reach out to me on the contact details below. Further information on the French property market in South France can be found from the following resources: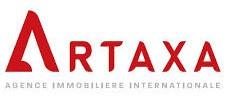 Our business partner, Artaxa RE/MAX, is an international real estate agency based in the Languedoc region of the South of France.
If you would like to discuss suitable towns and villages in the South of France for a property investment, then please call Jane Laverock on +33 6 95 50 19 21 or email her at Jane Laverock.