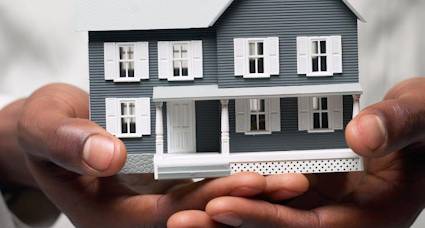 Meet the successful team behind Long Term Rentals in France. The business has been operating in the Languedoc region of South France for over 11 years. We promote high quality long term let properties in the the South of France. In addition to Long Term Rentals in France, we also run a complimentary websites: Go Languedoc (www.golanguedoc.com) which promotes holiday accommodation and touring holidays in the South of France.
We not charge property owners for advertising their holiday homes or long term rental properties. Instead, we simply take a low 12% booking commission for confirmed reservations. Over a normal month, our websites receive over 45,000 individual visitors. Our objective is to be the premier website for affordable holiday accommodation and long term lets in the South of France.
Iain Laverock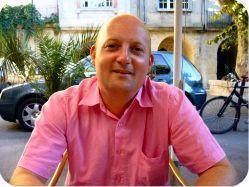 Iain Laverock is Long Term Rentals in France's Webmaster. Iain designed and built Long Term Rentals in France and he ensures that the site remains high up the search engine rankings. Iain also writes many of Long Term Rentals in France's articles about the Languedoc and the South of France.
Aside from the technical skills in building websites, Iain has developed a specialism for boosting the performance of websites through search engine optimisation techniques.
Iain, who originally hails from Cambridge in the UK, now lives in the Languedoc with his family. Iain has three great passions in his life. He loves to travel and write about new places to explore. He is a self-confessed 'sports fanatic' (and in particular follows the pantomime that is Manchester City football club). Finally, he loves the time he can now spend with his family in the sunny South of France. You can contact Iain by email (This email address is being protected from spambots. You need JavaScript enabled to view it. ); by telephone : +33 06 95 00 28 44.

Jane Laverock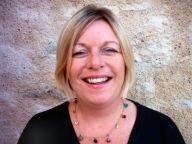 Jane Laverock is Long Term Rentals in France's Chief Operating Officer. Her role is to speedily respond to booking enquiries and general information requests. Jane handles all the correspondence with customers and liaises closely with property owners about availability, pricing and our promotional campaigns.
Originally from Edinburgh, Jane has retained her wonderful Scottish accent despite living outside of Scotland for the last 20 years. Jane has lived all over the world, including Australia, America, Asia and Germany, but is now firmly settled in the Languedoc.
Customers and property owners alike love dealing with Jane because she is on-the-ball, efficient and full of fun. Jane can be contacted by email (This email address is being protected from spambots. You need JavaScript enabled to view it.); by telephone : +33 6 30 54 00 97.
Sue Roke
Sue Roke is L34Web's Business Accounts Manager. It is Sue's role to issue all of our invoices to property owners when reservationsare received for their properties. If you do decide to join Long Term Rentals in France and advertise your holiday home with us, we hope that you will be hearing a lot from Sue! Sue also has the onerous task of compiling L34Web's annual accounts and statutory reports. Based near Cambridge in the UK, Sue is a frequent visitor to the South of France and has developed a keen interest in Languedoc wines.
More information
If you would like to speak to someone about advertising your property on Long term rentals in France, you can call Iain Laverock by Email or by phone +33 4 67 76 29 55. You will also find the following articles useful information to read:
Long Term Rentals in France is run in partnership with Artaxa IMMO SARL - Agence Immobilière. Titulaire de la carte professionelle de transaction 2008/34/2153, Délivré par la Préfecture de Montpellier. FNAISocietaire No. 40744 M. Numéro de TVA Intracommunataire FR63504336579.