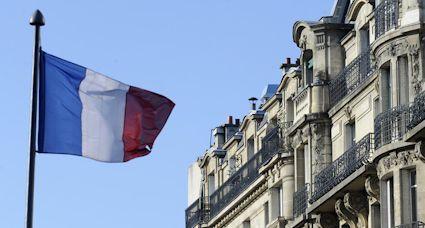 These are the average house rental prices in Southern France for a long term rentals between October and May for rentals during 2019 to 2020. These house rental prices apply to our main area of operation in South France - so covering the Languedoc, Midi-Pyrenees, Dordogne, Provence and Cote d'Azur. We have broken down the houses into categories. The rental prices do not include utility bills (for which you should budget for around 15%-20% of the rental price).
You will pay an additional premium of around 15% for rental properties in Toulouse, Montpellier, Avignon, Cannes and Nice. In Central Provence and also in Cote d'Azur, the rental prices can vary quite a lot depending on the location.
In some locations, such as Aix-en-Provence, St Tropez, St Maxime, St Raphael, Theoule-sur-Mer, Mougins, Antibes, Valbonne, Super-Cannes and outer-Nice; the prices can in some cases be double or even triple the rental rates for properties in the Gard, Herault, Aude, Pyrenees-Orientales and Midi-Pyrenees.
House rental prices in France for long term rentals
| | | | | |
| --- | --- | --- | --- | --- |
| Property type | No outdoor space | With terrace/garden | + Superior property | Cote d'Azur |
| 1 bed house/apartment | €500 pcm | €600 pcm | + €100 pcm | €800 |
| 2 bed house/apartment | €700 pcm | €750-800 pcm | + €100 pcm | €1000 |
| 3 bed house/apartment | €800 pcm | €850-900 pcm | + €100 | €1500 |
| 4 bed house | €1,000 pcm | €1,200 pcm | + €100-300 | €2250 |
| 5 bed house | €1250 pcm | €1350 pcm | + €100-300 | €3000 |
What we can see is that there are in effect 2 different rental markets for for the South of France. There is a rental market for properties in the Languedoc (Occitanie), Dordogne and Midi-Pyrenees; and a different rental market for the Cote d'Azur and parts of Provence.
In terms of long term rental periods over the summer months or 12 month annual rentals, the rental price will generally be down to negotiation. It should be remembered however, that any property with a private swimming pool will be able to rent out for summer holiday rentals quite easily.
A 4 bed villa with private pool in the Languedoc region will be able to charge between €2000 to €2500 per week. In the Cote d'Azur the weekly rental prices will be anywhere between €3000 and €5000. Therefore, if you are looking to get a monthly renal price for a period which includes the high season summer months, the starting point for the negotiations with the Owner will be the €20,000 to €30,000 of summer rental income that they will lose if they rent the house out monthly.
My advice would be either to avoid starting the rental period before the high season and maybe consider vacating the property for a few weeks over the high season.
2020 long term rental prices in France
I recently checked some statistics on the long term rental enquiries we have received from customers over the last 6 months. This is the breakdown of the monthly house prices that they were enquiring about for long term rentals for 2020:
Under €700 pcm : 50%
€700 - €900 pcm: 30%
€1000-€1500 pcm: 15%
+€1800 pcm: 5%
It is clear that there is a larger market for the smaller properties - which makes sense because the vast majority of our customers are couples or single people. Also, customers who are looking to rent a house long term whilst they are searching for property to buy in France, are often working to a budget.
There is a definite demand for larger and superior properties, but this is only around 20% of our customer base.
Utility bill prices in France
We are often asked by our customers to estimate the monthly utility bills for their prospective long term rental in France. It is often like asking how long is a piece of string, because most utility bills are based on consumption. If the custmoer has the air con running 24/7 or the heating turned up to 26°C, then they will be paying out a lot in electricity. As a rough rule of thumb we always advise clients to budget for at least 15% of the monthly rental price to go towards the utility bills.
Electricity in France is very expensive compared to other countries (certainly compared to USA and UK). Therefore, you should be very careful when using wall mounted electric radiators or fan heaters.
WiFi internet is normally a fixed price (starting from €30 per month). If internet TV is also added to the package, you can be paying around €50 pcm.
Water bills in France are normally provided based on a fixed annual contract. So again the monthly amounts should not vary. But most landlords will take a reading of the water consumption during your stay and if it is above the guidelines of the fixed annual contract, then you will be expected to reimburse the Owner for the higher charges that will be applied to their billing contract in the following year.
Thinking of moving to France in 2020 . . . ?
Contact Iain by Email or by phone +33 6 95 00 28 44 if you have any particular questions you would like to ask about living in the South of France. If you liked the article then please share it with others using the Twitter, Facebook and G+ buttons below.