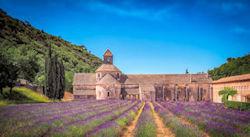 Search these house in Provence, France, to rent long term for between 3-12 months. The properties are spread across the Provence region including popular locations such as Aix-en-Provence, Avignon, Uzes and Cavaillon.
Please check the reservation calendars for the current availability or use the search bar below to enter your rental dates to find available properties. You can refine your search by clicking on the 'Show Filters' button and selecting the number of bedrooms, bathrooms and rental property features that you require.
The reservation process is very simple and straightforward.