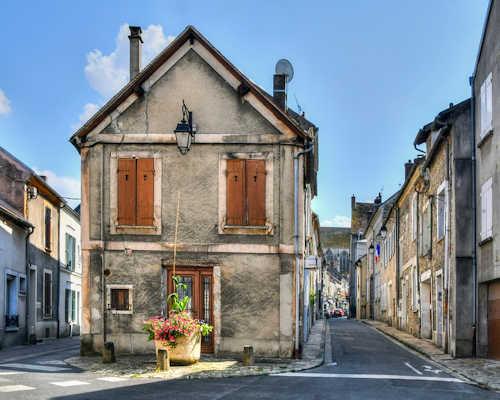 What is it they say "never make predictions, especially about the future!". Well, let's just see how we get on with trying to make a prediction about the French property market in 2019. I am basing my prediction on 3 things: housing statistics, political developments (especially Brexit) and local knowledge.
So my prediction is that the property market in France will continue to grow in 2019, but this growth will be uneven. The growth will be driven by continued low interest rates, healthy bank lending figures, economic growth of around 1.7% and the impact of tax initiatives to revitalise the new build property market in France. House prices in some areas of France, like Bordeaux, Brest and Saint Etienne will continue their strong growth. Areas around Toulouse and Montpellier will stabilise in terms of house price rises and sales. And some areas like Angers, Nancy and Orleans will fall into decline. So I am quite confidently predicting growth, decline and stability!!!
First of all, lets look at the evidence about the French property market in 2018 and the implications for 2019:
Housing market in France 2019
If we take the overall picture, what we have seen is that the French property market has grown strongly over the last 2 years. But this growth trend has hidden some wide discrepancies between regions and towns. So for example, house prices in Bordeaux grew by +6.7% during Q2 2018, compared to the same quarter in 2017. Whereas, for Nancy, prices fell by -7.1% in 2018 compared to 2017. The average house sale price in Bordeaux was €330,000 compared to just €175,600 in Nancy. So the price growth is not uniform. Also it is not just a geographical difference. If you look at two cities in my own region of Languedoc, prices in Montpellier grew by +4.4% in 2018, but in the nearby city of Nimes, just 50km up the road, prices grew by only +0.6%.
2019 House prices in France
According to the most recent statistics produced by body representing French Notaires, up to November 2018 house prices rose by +2.8% for apartments and +3.2% for houses (Source: Notaires.fr). A recently published report by Standard & Poor into the European housing market, predicted that rise in house prices in France during 2019 will stabilise at around 2.0% (Source: S&PGlobalratings.com).
House prices in France still remain below the market peak of 2006. Here in the Languedoc, I know through my contacts with the local Real Estate agents that houses are selling for around 15% less than the 2006 purchase prices. This is bad news for owners, but great news for people looking to buy houses in France during 2019.
House sales in France 2019
In terms of house sales, the dramatic increase in the number of property sales in France that started in late 2016, has continued into 2018. The professional association of Notaires in France reported that the number of house sale transactions in the 12 months to July 2018 remained at historically high levels (950,000). This is the second year in a row that house sales in France have topped 950,000 (965,000 properties were sold in France during the 12 months to July 2017).
In addition, the Notaires body is predicting that these level of sales volumes will continue into 2019. In particular, they note that the new mortgage lending from the French banks remains high and 85% of banks report steady demand for home mortgages (Source: www.notaires.fr).
French property market: impact of Brexit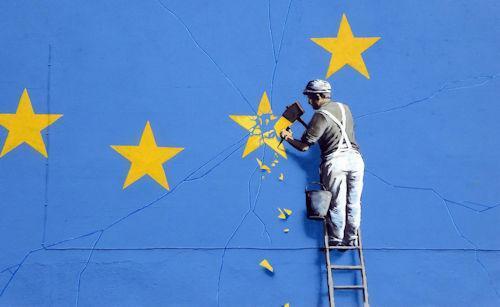 I run a property rentals website in Southern France. As soon as the result of the Brexit referendum was announced I dived head-first into a bottle of 2013 Faugeres red wine. I thought that it was the end of the world and certainly the end of 10 years hard work building up the business. The reality has proven anything but catastrophic. In fact we have witnessed the best 2 years of rentals (especially long lets) we have ever had. Following the publication of the Brexit wihdrawal agreement on 13 November 2018, I am forecasting that long term rentals will grow even stronger during 2019 as British people look to move to France before the end of the transition period in December 2020.
Why am I mentioning this? Well, people who rent houses eventually buy houses. Around 80% of our long term rental clients go on to buy a house in France
What is of particular interest is that the UK's Brexit decision does not seem to have a significant effect on the numbers of British buyers showing an interest in the French property market. There was a marginal drop off in British people buying property in France during 2018 (7,812, as opposed to 8,296 in 2016 - Source: www.frenchproperty.com) but that is perhaps understandable given all the uncertainty. But it certainly isn't a cliff-edge decline and if you look at the historical trend over the last 20 years, it is within the median quartile. What is more, if you speak to Real Estate agents in France (at least in my area of the Languedoc), they report that British buyers remain undeterred. In fact some agencies (such as Artaxa Real Estate) report that there has been a noticeable uptick in buyers looking to purchase property in France before the March 2019 Brexit deadline.
It is true that British buyers only make up a small fraction of the French property market. But it is an important segment nonetheless. It also creates a ripple effect of confidence throughout the property market in France. When French people see that foreigners have the confidence to invest in property in France, they too
Loi PINEL starting to impact the French housing market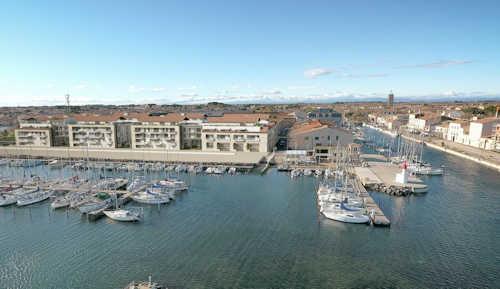 The PINEL law was introduced in France in 2014 to try and encourage the stagnant new-build property market. Basically, the growth in new property developments had stalled. Landowners had become unwilling to release land for developments and property developers lacked the confidence from a flat new build sales. The end result was that France was not producing enough new houses and apartments to satisfy population forecasts. The law also tried to solve a growing problem of the lack of affordable housing for French millenials.
The PINEL law provides quite generous tax relief of between 12% to 21% to private investors. To qualify, private individuals must purchase a new build apartment or house and then rent it for at least 6 years and within pre-defined limits on the rent. I recently went to see a new housing development in the coastal town of Marseillan in South France (see Marseillan property South France). The illustration I saw, was that with the application of the PINEL tax relief and the rental income earned over 10 year period, the effective property price of €150,000 was reduced to €58,500
I know of at least 3 of our French friends who are looking to take advantage of this scheme, mainly to provide them with supplementary pension income. When you have been paying into the French pension system for around 30 years and you are forecast to only receive a maximum pension income of €1200 per month, then it is clear that you need to do something about this.
The effects of the PINEL law are starting to trickle through to the French housing market. In Q2 2018, the number of reservations for new build properties (effectively buyers signing a compromis de vente) increased by +1.8%. (Source: French property market report N°41 2018). There is still falling level of new build units being offered for sale, which has triggered the French government to introduce a further Capital gains tax relief to encourage landowners to sell land for development. This tax relief will apply to land sold between 2018 to 2022. Again, this change will also hopefully impact the number of new build properties being bought.
Continuing low interest rates in France 2019
French Mortgage rates in 2018 remained at historically low levels. The Banque de France, has reported that the growth of French home loans remains buoyant. In May 2018, the annual growth rate of new French mortgages remained at a high level (+ 5.7%). The average interest rates on new French housing loans remained stable in May 2018 at 1.57% (by historical standards, still incredibly low).
The forecast for French mortgage rates for 2019, shows that the underlying low interest rates will continue for the foreseeable future. The EURIBOR (European Central Bank base rate) is still negative at -0.38%; and it is unlikely to rise before the end of 2018. Therefore, it is unlikely that French mortgage rates will increase before Q2 2019, which is great news for borrowers. Furthermore, there are signs that French banks are willing to relax their lending criteria for non-residents (by now taking into account Pension income and allowing greater consideration of rental income from other properties to support mortgage applications). Certain French banks are still offering a variable repayment mortgage at 1.24% and a fixed rate mortgage from 2.15%.
The Banque de France has indicated that interest rates will remain stable during 2019. They forecast some slight increases to around 1.55% by the end of 2019, due to pressure from increased rates from the US Federal bank and the drop off in Quantitative Easing by the ECB. They comment that "In view of this, lending rates are likely to rise over the coming quarters, although only moderately, as banks will not pass on the increase in market rates entirely because of strong competition among credit institutions" (Source: www.banque-france.fr).
France's stable economy in 2019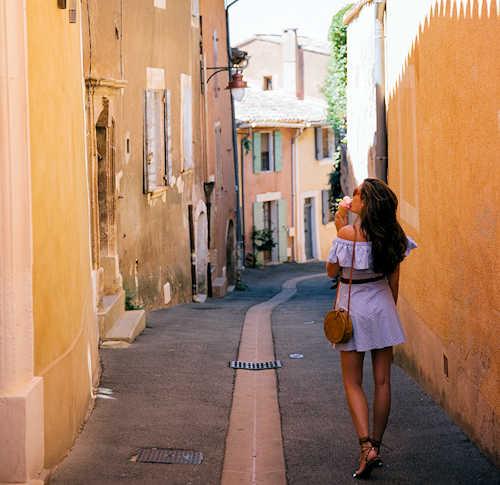 The French government is forecasting the economy to grow by 1.7% in 2019. This is slightly down on its overall long term growth target of 2.3% to reduce the public deficit. The French Prime Minister, Edouard Philippe, is signalling some deep cuts to public spending in France. He recently stated his intention to reduce public spending on family and housing benefits and to push ahead with controversial plans to stop pegging pensions to the rate of inflation. The government will also cut 4,500 public jobs in 2019 and over 10,000 in 2020 (Source: Bloomberg France economic growth).
France remains the 5th biggest economy in the World. During Q3 2018 the GDP of France grew by 0.4% providing an annual growth of 1.5% (which is slightly below the growth forecast of 1.7% for 2018). The French rail strikes are believed to have impacted industrial production and French consumer spending.
However, there is some good news for President Macron. His much heralded (and derided) intention to turn France into a 'Startup Nation' seems to be bearing some fruit. In October 2018, the number of new business registered, increased by +4.3%, primarily driven by a dramatic rise of +8.4% in the number of small businesses (micro-entrepreneurs) being created (Source: www.insee.fr).
Growth, decline & stability: French property Market 2019
So in summary, a prediction of growth, decline and stability is about as much use as a chocolate tea pot. If you forced me to choose one of these, I would probably say that overall in 2019 the French housing market will remain healthily stable. House sales will continue around 950,000 for the year. House prices will rise by around 2.5%, but remain below the high-point of 2006. Banks will continue to lend money for home mortgages and the lending rates will remain relatively cheap.
I firmly believe that the picture for the property market in France in 2019 looks quite rosy. If you are thinking of when is the right time to buy a property in France, then that time could be now.
Thinking of moving to France in 2019 . . . ?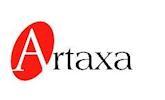 Artaxa Immo, is a French real estate business that specialises in helping Foreign investors buy French property. The agency is based in the beautiful wine village of Roujan and provides a property sales teams across the Languedoc region. Artaxa is a genuinely International real estate firm, employing multi-lingual staff in the three regional offices. For further information about buying property in South France, please contact Jane Laverock on +33 6 30 54 00 97 or by email at [email protected]. Alternatively, if you have any particular questions you would like to ask about living in the South of France, then contact Iain by Email or by phone +33 6 95 00 28 44. If you liked the article then please share it with others using the Twitter, Facebook and G+ buttons below.