Featured rental properties in France to rent in 2024
Last updated on .
Hits: 4387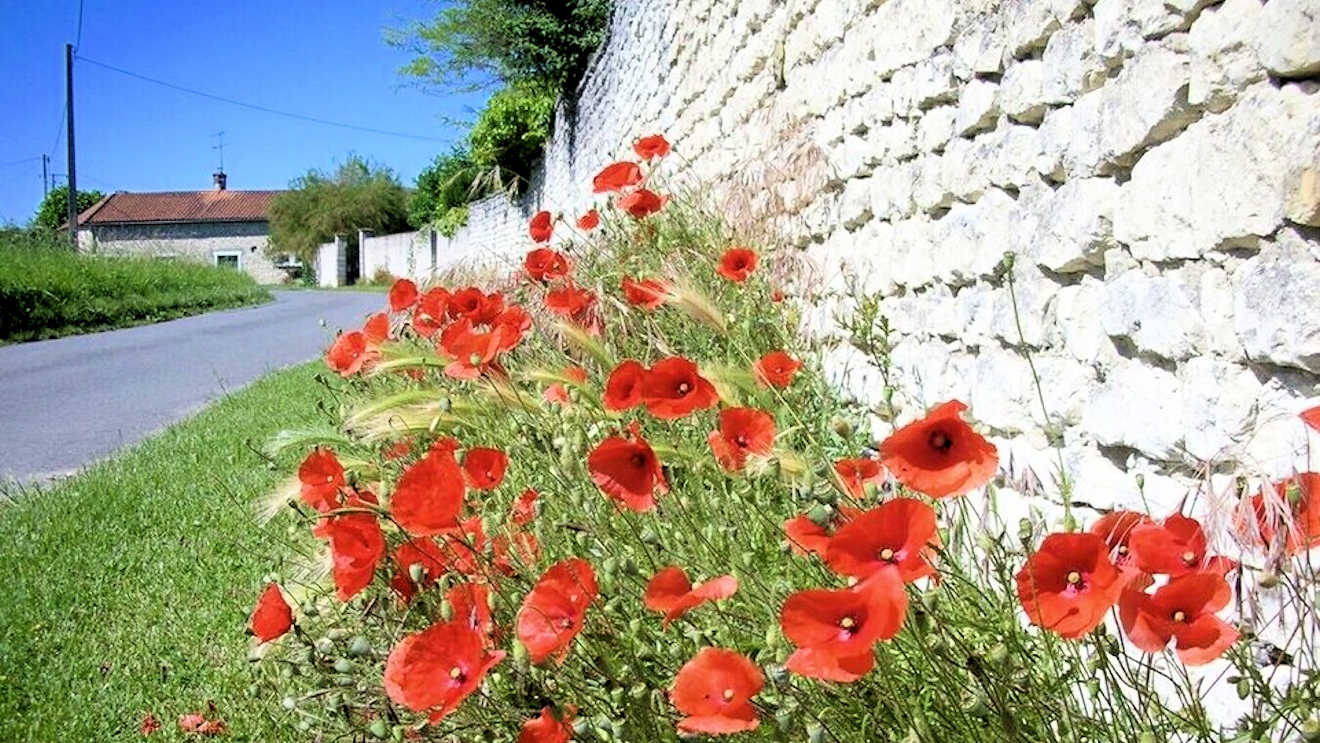 Here are some of our most popular rental properties in France currently advertised on Long term rentals in France for 2024 rentals. We specialise in monthly French rental properties in South France. Our featured rental properties cover popular locations such as Cote d'Azur, Provence, Carcassonne, Perpignan, Montpellier, Pezenas and Dordogne. The properties are usually available for monthly rentals from September through to June. We also have a number of French rental properties available for rentals for a full calendar year.
We have visited all of the properties advertised to ensure that they are suitable for long term rentals. If you are planning to come to France for a couple of months and you would like peace of mind about a property to rent, then please sends us a message (Long term rentals in France) or contact us through one of the property pages.
2024 House rental prices in France for long term rentals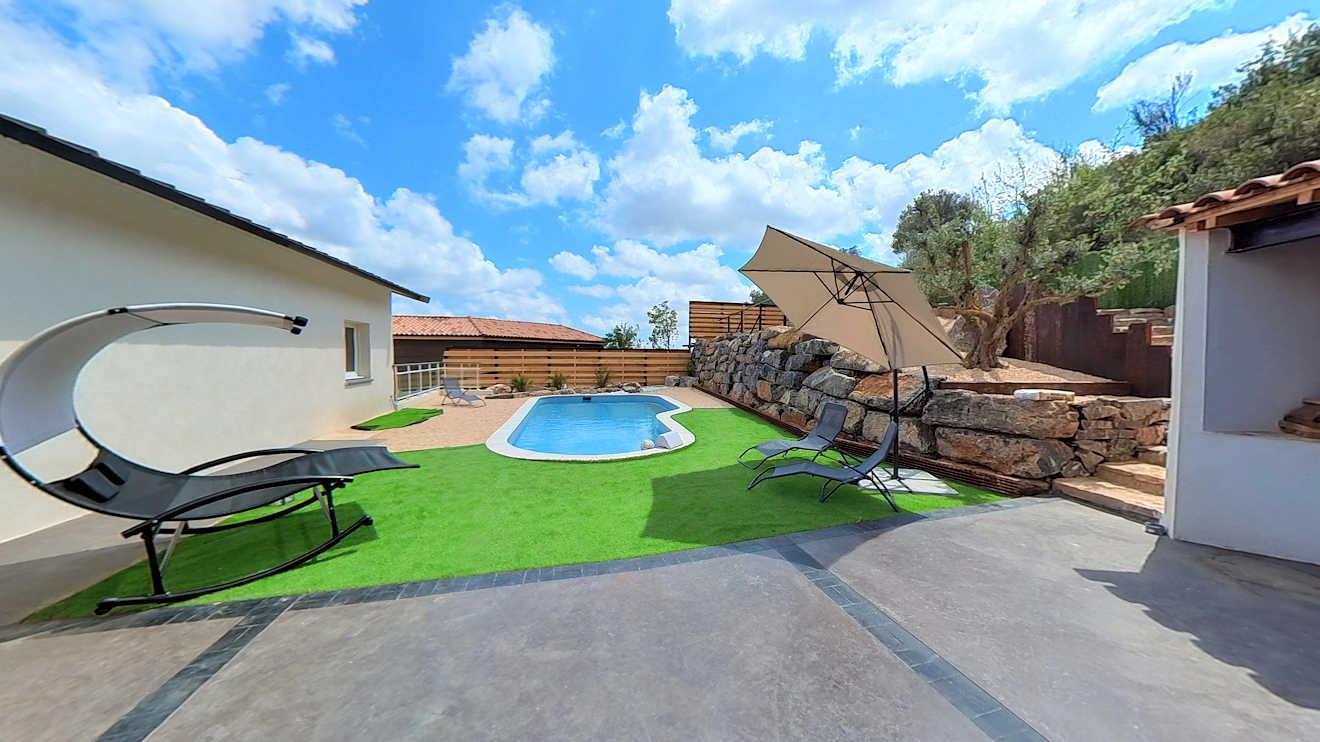 In terms of providing you with a guide for the current house rental prices in Southern France for a long term rentals for 2024, the table below gives you an average pricing by location and size of property.
What we can see is that there are in effect 2 different rental markets for the South of France. There is a rental market for properties in the Languedoc (Occitanie), Dordogne and Midi-Pyrenees; and a different rental market for the Cote d'Azur and parts of Provence (end 2 columns).
You will pay an additional premium of around 15% for rental properties in Toulouse, Montpellier, Avignon, Cannes and Nice. In Central Provence, the popular areas of Dordogne and also in Cote d'Azur, the rental prices can vary quite a lot depending on the location.
In some locations, such as Aix-en-Provence, St Tropez, St Maxime, St Raphael, Theoule-sur-Mer, Mougins, Antibes, Valbonne, Super-Cannes and outer-Nice; the prices can in some cases be double or even triple the rental rates for properties located in the Gard, Herault, Aude, Pyrenees-Orientales and Midi-Pyrenees.
Languedoc, Dordogne and Midi-Pyrenees

Cote d'Azur

Provence

Property type
Village house
With terrace/garden
+ Superior property
1 bed house/apartment

€500 pcm

€600 pcm

+ €100 pcm

€800

€700

2 bed house/apartment

€700 pcm

€750-800 pcm

+ €100 pcm

€1000

€850

3 bed house/apartment

€800 pcm

€850-900 pcm

+ €100

€1500

€1250

4 bed house

€1,000 pcm

€1,200 pcm

+ €100-300

€2250

€1800

5 bed house

€1250 pcm

€1350 pcm

+ €100-300

€3000

€2500


In terms of long term rental periods over the summer months or 12 month annual rentals, the rental price will generally be down to negotiation. It should be remembered however, that any property with a private swimming pool will be able to rent out for summer holiday rentals quite easily. A 4 bed villa with private pool in the Languedoc region will be able to charge between €2000 to €2500 per week.
In the Cote d'Azur the weekly rental prices will be anywhere between €3000 and €5000 per week in the summer months. Therefore, if you are looking to get a monthly rental price in Cote d'Azur for a period which includes the high season summer months, the starting point for the negotiations with the Owner will be the €20,000 to €30,000 of summer rental income that they will lose if they rent the house out monthly.
My advice would be either to avoid starting the rental period before the high season or if this is not possible, consider vacating the property for a few weeks over the high season. In addition to this, you also need to consider whether renting a property with a pool is absolutely essential. In the summer, yes of course it will be, but you also need to be aware that for 8 months of the year you will not be using the pool but you will be paying for it in the form of a higher rent.
Featured rental properties in France - utility bill prices
Normally the published rental price excludes the utility bills (water, electricity, internet and communal taxes). The utility bills are based on consumption, but as a rough guide, the following monthly amounts usually cover the utility costs:
1 bedroom - €75 per month
2 bedroom - €120 per month
3 bedroom - €150 per month
4 bedroom - €200-€300 per month
Cote d'Azur & Provence long term rental prices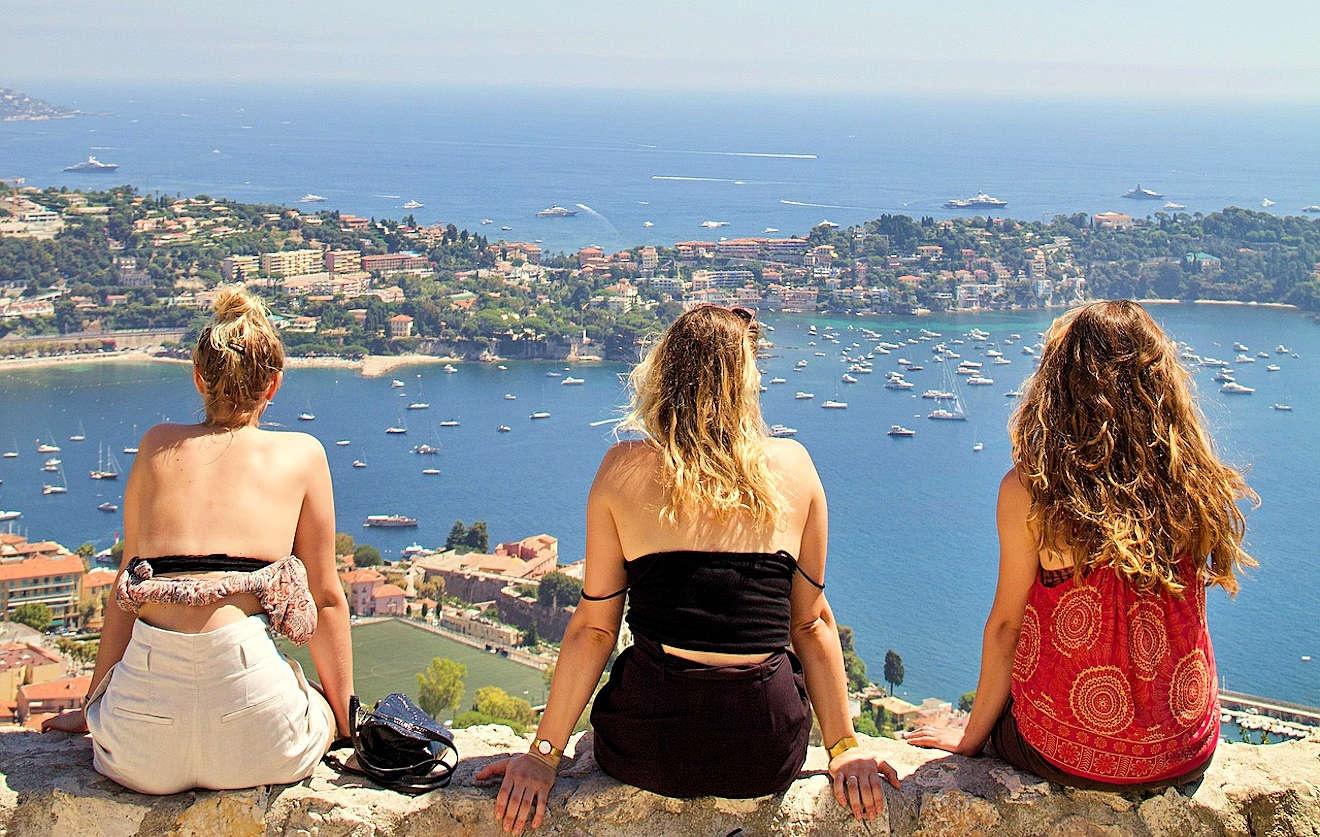 The Cote d'Azur or French Riviera encompasses the French departments of the Var and Alpes-Maritmes, and includes the popular destinations of Nice, Cannes, St Tropez, Grasse, Frejus, Menton, Antibes and Villefranche-sur-Mer. Think of the South of France and Nice comes squarely into mind.
With its broad avenues, wide sweeping bay and golden beach it is not difficult to see why some 3 million people flock to Nice every year. Nice has more museums than any French city outside of Paris (17 in total) and it is also home to a celebrated Nice Jazz festival, one of the oldest Jazz festivals in the World. I actually enjoy Nice outside of the summer season. During February, Nice holds one of the oldest and biggest carnivals in the World and during December, the Nice Christmas market ("Le Village de Noel") is one of the best Christmas markets in France.
Cannes is always associated with its celebrated film festival which has been running continuously for 70 years. But here is actually more going on in Cannes than just the the red carpet. The city holds 12 important events and conferences throughout the year including the International TV and media festival MIPTV, an international property show called MIDEM, various fashion and shopping events. Cannes has a charming Old Town, a beautiful central boulevard (Le Croisette) which bends around the Bay and it has a number of good beaches. Also on the coastline surrounding Cannes you will find some delightful places to stay, such as Antibes, Theoule-sur-Mer and Mandelieu La Napoule.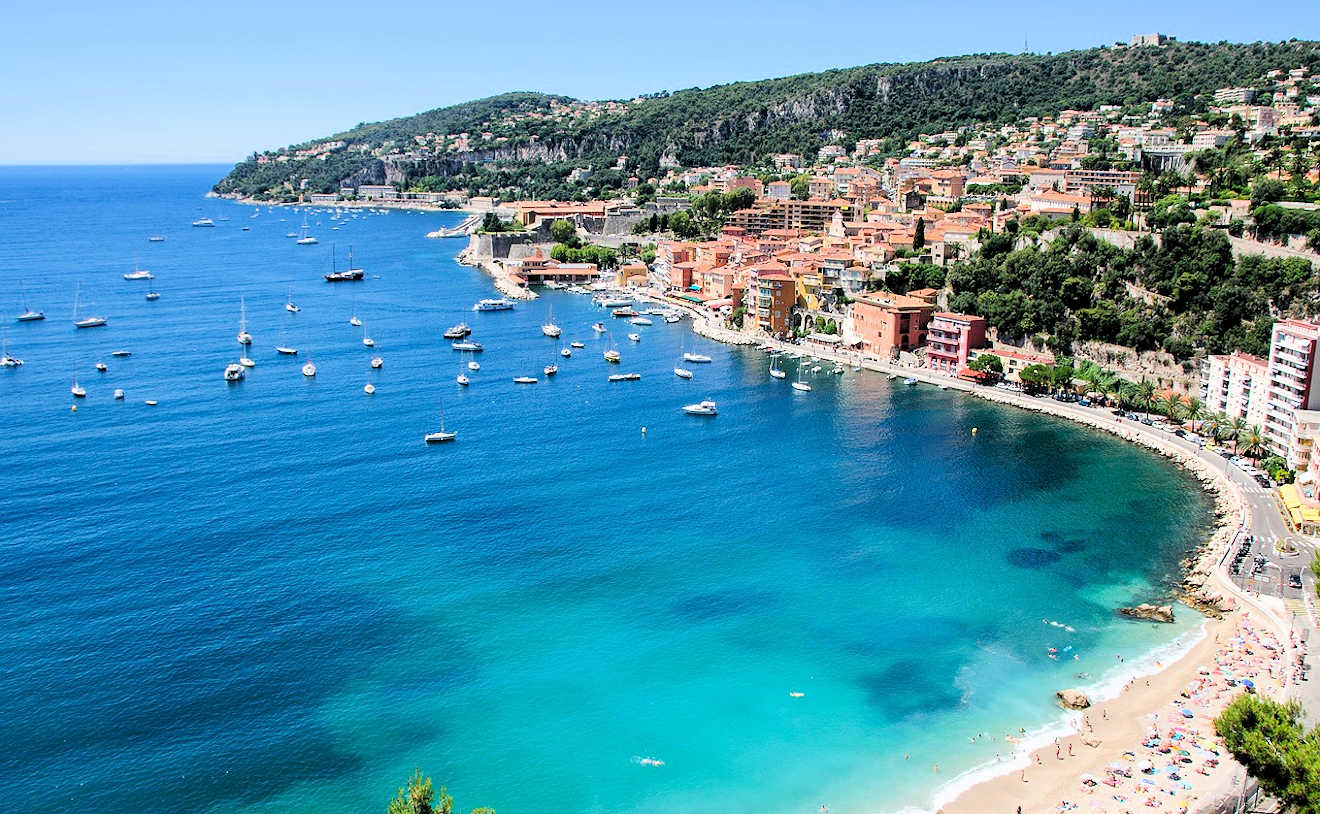 The chic resort of St Tropez remains the the summer home of the rich, famous and beautiful. St Tropez's beaches (Tahiti Plage and Pampelonne) are among the best in the world and its harbour only loses out to Monaco for the highest value of yachts on show.
Inland from the coast, the Cote d'Azur does offer some excellent places to live, although these can seem quite congested or 'bustling' as the travel blogs will say. So I would certainly pick out the hilltop town of Mougins, with its fabulous art museum and highly regarded International School; the market town of Valbonne, which provides convenient access to the Sofia Antipolis technology park; the lovely village of Biot, the coastal town of Menton, famous for its annual Lemon Festival, the picturesque town of Vence and the smaller village of Chateauneuf-de-Grasse.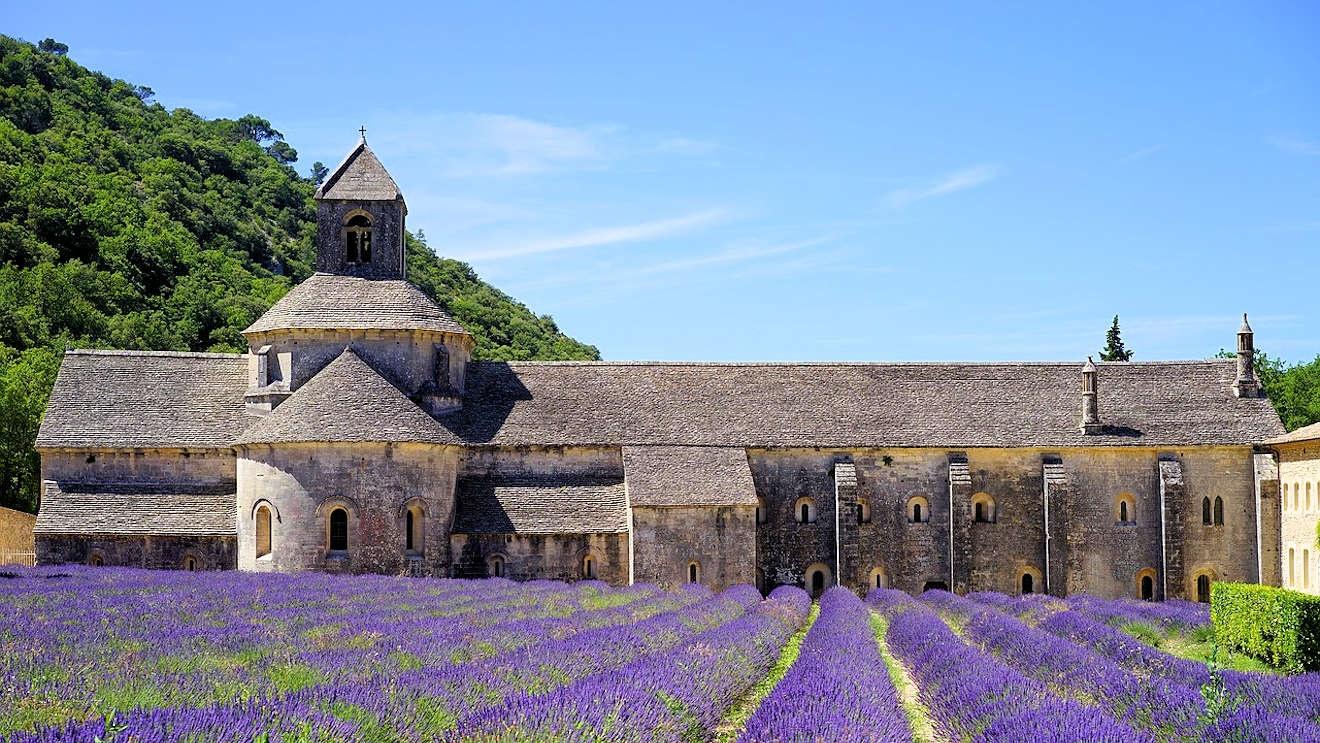 Provence is a beautiful part of France, with gorgeous towns and villages such as Aix, St Remy and Arles, Gordes, Roussillon and Seillans.
The old University town of Aix-en-Provence is a wonderful place to spend time in. Aix is often referred to as the city of a thousand fountains and they are literally everywhere throughout the town. I would describe Aix as an excellent walking town. You just get so much enjoyment from mooching about the shops, exploring the different squares and winding streets and just stumbling across a market or local festival.
The pretty Provence village of Seillans is located to the west of Cannes on a beautiful hillside overlooking a valley. Seillans is situated in the eastern Var, beside the popular village of Fayence and about a half-hour drive west of Grasse. The picturesque medieval center of this town is so steep that it is only accessible on foot.
The hilltop town of Roussillon in Provence is often regarded as one of the most beautiful towns of Provence. Roussillon is situated close to Avignon. From Roussillon, you have beautiful views of the surrounding National Park du Luberon.
Saint-Remy-de-Provence is a pretty little town, often regarded as the heart of Provence. The centre of the town has lots of mazy streets and it has a large market which takes over the town every Saturday morning. Saint-Remy-de-Provence was the birthplace of Nostradamus, a 16th-century author famous for his prophecies. There are lots of small restaurants and pavement cafes, as well as interesting little shops. Nearby to Saint Remy, you will find the Baux de Provence, a picturesque village perched on the edge of a rocky outcrop.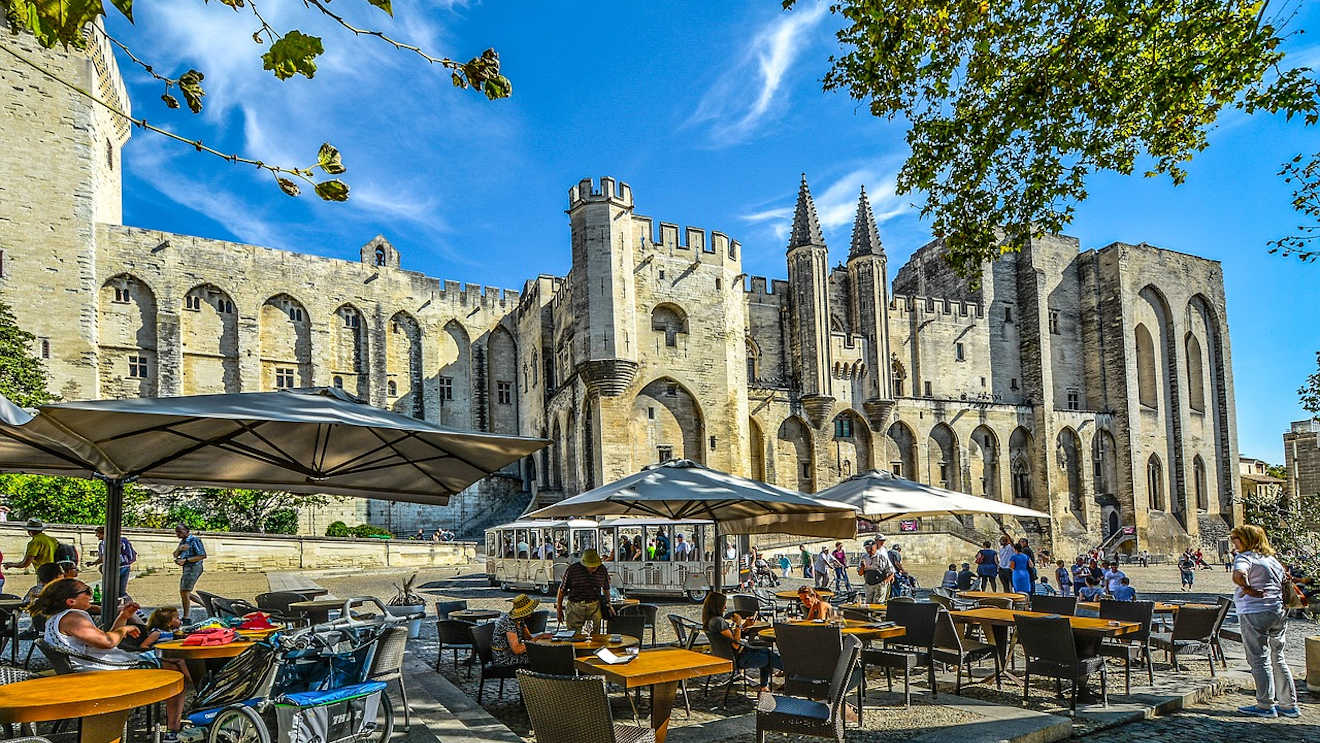 Avignon France Palais des Papes
Arles is definitely my favourite city in the South of France. With its Roman heritage - complete with Amphitheatre, Forum and Theatre; beautiful 17th Century mansions, mazy streets, modern Museums and wide rolling river; Arles has it all. Arles was also the main base for artists Van Gogh and Paul Gauguin. Vincent van Gogh painted some of his most famous masterpieces during his short time in the city. Arles is also convenient for exploring the Camargue, a really stunning area of natural beauty, with its famous white horses, flamingos and wetlands.
Most people don't realise that Marseille is located in Provence. It is the second-largest city in France and the largest city in Provence. The city is a bit of a mixed bag. Scruffy (and dangerous in parts) and also charming and modern in others. The Vieux Port area of the city is always rewarding and here you will find market stalls filled Provençal products, Moroccan-like souks and a centuries-old fish market. Make sure you stop somewhere and order a bowl of bouillabaisse, a traditional fish stew from Marseilles containing different kinds of fish, shellfish and vegetables. It really is delicious and in France it has an almost mythical status.
L'Isle sur Sorgue is a very pretty town in the north of Provence. Located on the banks of the river Sorgue, L'Isle sur Sorgue was originally a fishing village, situated on an island in the middle of marshland. The river Sorgue provided a a healthy source of income for the town's inhabitants from crayfishing and milling (oil and flour). It is also a popular centre for antiques and pottery.
If you are searching for a long term rental property in Provence-Cote-d'Azur (PACA), then these rental properties are currently available for rent from October 2023 and can be rented for 3-6 months:
Aups Cote d'Azur villa for long term rentals France (Ref: 1592)
This Provence villa for long term rentals in Southern France, is a spacious contemporary property, with 3 bedrooms, private pool, 3 bathrooms and a large open plan living room.
The villa is situated on a large plot of land (3500 m2) with olive trees, cherry trees and fig trees.
The villa is located just 2 kms from the charming village of Aups, which is located 1 hour inland from St Tropez, 1 hour 20 mins from Marseille airport and 1 hour 15 mins from Nice airport.
The property is laid out on predominantly one floor and comes with
3 bedrooms
3 bathrooms / shower rooms
Private pool & garden
30 mins to Aix-en-Provence
15 mins from 18 hole golf course
WiFi.
This Provence rental property is an ideal base whether house hunting or on an extended holiday. The villa is available for long term rent from October 2023 from €2800 per month + bills.
Villa Plascassier 4 bed long term rentals Cote d'Azur France Ref: 1996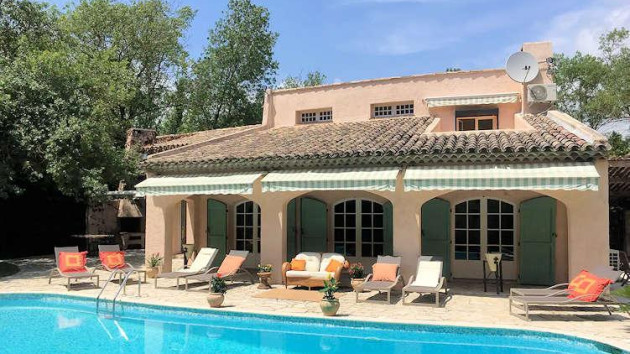 This lovely large 4 bed villa in Plascassier, Cote d'Azur, is available for long term rentals between October to April. The villa comes with 5,000 m2 of land and has a private swimming pool, garage, electronic gates and plenty of parking. Plascassier is a lovely medieval hillside village, that was once home to Edith Piaf. The village has 2 excellent restaurants and is surrounded by olive groves and fields of Jasmine and Roses (grown to supply the local perfume factories in Grasse).
The villa features:
4 bedrooms (sleeps 8)
3 bathrooms
12m x 5m private pool
Well-equipped kitchen + laundry room
Private parking for 4 cars
WiFi and international TV channels
Lovely views
5,000m2 of grounds
Quiet residential location on the edge of village
This 4 bed villa in Plascassier, Cote d'Azur, is available for long term rentals between October to April. Prices are based on a 6 month rental period. Minimum stay is 3 months. Not available May to September. The rental price does not include the utility bills (there is a monthly provision of €350 towards the electricity, water, WiFi and communal taxes). Firewood to be purchased separately.
Long term rentals (October to April): from €2750 per month + bills
Cannes property for long term rentals France (Ref: 1433)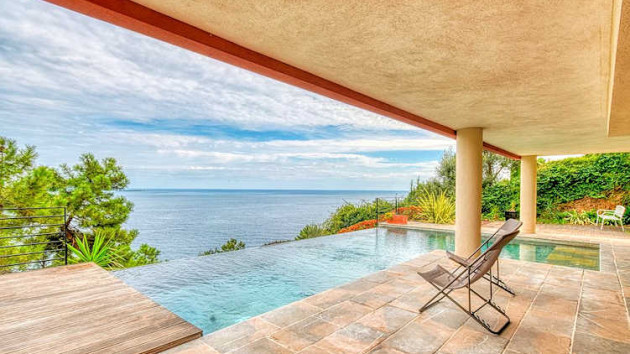 This villa for monthly property rentals near Cannes, South France, comes with stunning sea views, 3 terraces and an infinity swimming pool. The villa is located only a short walk from sandy beaches and is close to the centre of Theoule-sur-Mer village, with its numerous shops and restaurants. This private villa in South France near Cannes is spread over four floors and comes with:
4 double bedrooms
A private lift to all floors
Air conditioning
Private off-road parking
WiFi internet.
The villa is situated in a quiet residential area on a hillside overlooking the Mediterranean sea and the Bay of Cannes. Just next door there is the iconic Pierre Cardin "Bubble House". This villa in Theoule-sur-Mer near Cannes is the perfect place for monthly property rentals for corporate clients attending the many conferences in Cannes. Rental prices start from €4000 pcm.
Visit our full range of Cote d'Azur French rental properties
L'Horizon - Provence long term rental apartment France Ref: 1984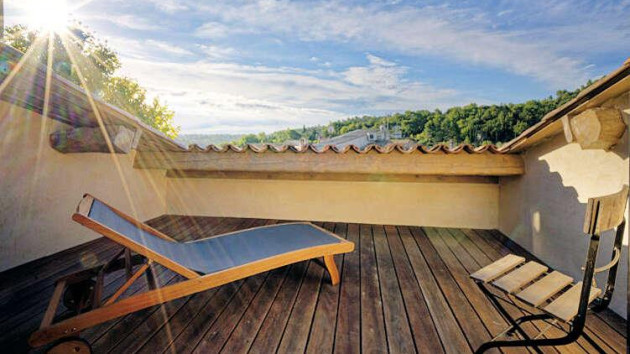 L´Horizon apartment for long term rentals is located in the beautiful village of Beaumont-de-Pertuis in Provence, France. This bright and beautiful top floor apartment features a private terrace with stunning views. The village of Beaumont-de-Pertuis is located on the edge of the Luberon National Park (an area of Outstanding Natural Beauty) and is just 40 mins from Aix-en-Provence. Marseille airport is 50 mins and the French Riviera coast is just over 1 hour.
The apartment comes with:
1 bedroom
1 bathroom
Private terrace
Well-equipped kitchen + washing machine
WiFi and flat screen TV (satellite channels)
Stunning views
Beautiful location
The long term rental prices do not include the utility bills. There is a monthly provision of €150 towards the electricity, water, internet and communal taxes.
Long term rentals (October -May): from €1150 per month + bills
For 12 month long term rental prices, please enquire. Please note that higher rates will apply during June to September.
Provence farmhouse for long term rentals Luberon France (Ref: 2068)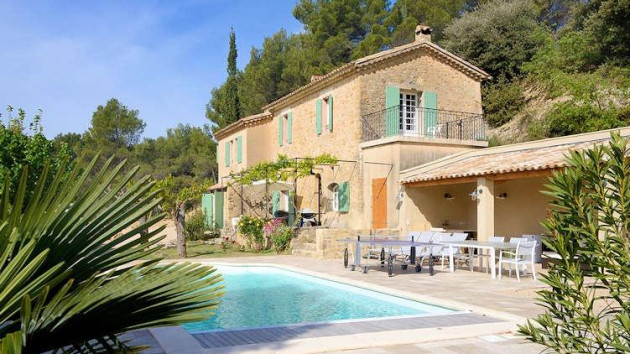 This 4 bedroom Provence farmhouse for long term rentals is situated on a quiet hillside in the Luberon National Park in Southern France. The farmhouse was built in 1820 and was formerly a silk farm. The property has recently been updated and comes with all the modern features that you will need. Inside the farmhouse features stone walls, exposed beams and beautiful vaulted ceilings.
The farmhouse is set within 2.5 acres of land and comes with a heated swimming pool, 4 bedrooms, 2 bathrooms, 2 living areas and stunning views. The farmhouse is just over an hour to the Mediterranean coast. Marseille, Avignon and Aix-en-Provence are also on your doorstep.
The property provides:
4 bedrooms
2 bathrooms
Well-equipped kitchen
Private pool
WiFi and flat screen TV
2.5 acres of land
Private parking
Available for long term rentals for 3-12 months from €2250 per month + bills. Higher rates will apply to 12 month rentals and rentals over the summer period. Pets maybe accepted through prior agreement.
House for long term rentals Aix-en-Provence, France Ref: 1699
Aix-en-Provence is a fantastic place to find a long term rental house in France. This vibrant University town in South of France is full of life all year around and you will be able to enjoy the many festivals and events that take place during the year. This well-equipped 3 bedroom house is situated in a leafy neighbourhood of Aix, just 10 mins from the town centre. The house comes with WiFi, central heating, 2 bathrooms, terrace with outdoor dining area and a private garden. This house in Aix-en-Provence comes with:
3 bedrooms
2 bathrooms
Air conditioning
Well-equipped kitchen
Private parking
High speed WiFi and flat screen TV
The house is available from August 2023 for rentals up to 1 year from €2650 per month + bills.
Visit our full range of Provence French rental properties
South West France - 2023 long term rental properties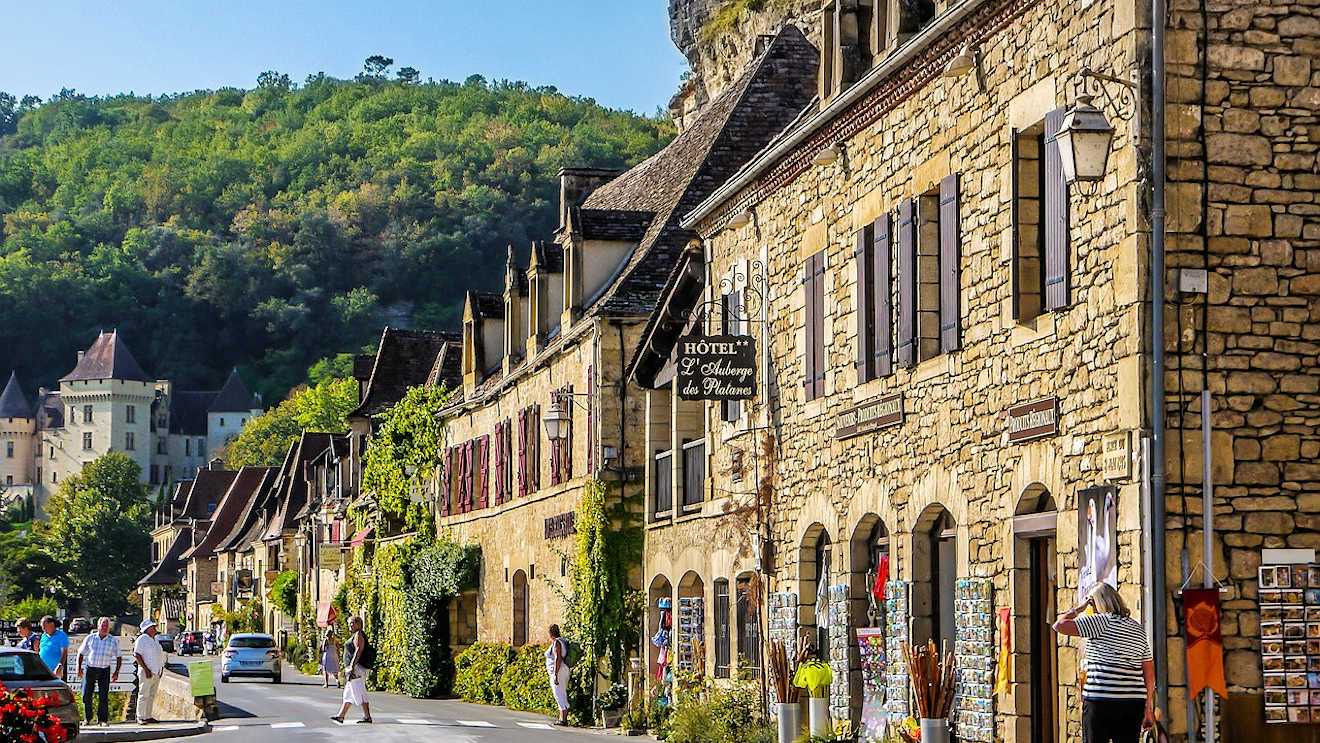 These rental properties in the South-West of France cover the popular areas of Dordogne, Charente and Midi-Pyrenees, within the Nouvelle-Aquitaine region. The South-West of France features a dramatic and varied landscape, with beautiful river valleys, rolling vineyards, amazing Chateaux and stunning villages.
The ancient province of Perigord, covers much of the modern day areas of Charente, Dordogne and the Lot. Périgord is still used as a tourism term to distinguish the different landscapes of this region. Périgord Noir (Black), is located in the east of the region (mainly the Eastern half of Dordogne) and with the town of Sarlat as its capital. It takes its name from the dark oak forests that predominate here.
Périgord Blanc (White) is located in the centre of the region and is named after the numerous white limestone plateaux in the area (the stone from which was quarried and used to build many of the buildings). The historic town of Perigueux is the located in the centre of this area.
The French writer, Jules Verne (who wrote Around the World in Eighty Days) was the first person to use the term Périgord Vert (Green) to describe this area of northern Dordogne and the Southern belt of Charente. The name comes from the forests, lush grass meadows and wide river valleys that dominate the landscape. The area also includes one of the top 10 prettiest villages in France: Brantôme.
Périgord Pourpre (Purple) covers the famous vineyards of the Bordeaux and Bergerac wine regions. The area correlates to the border between southern Dordogne and the Lot.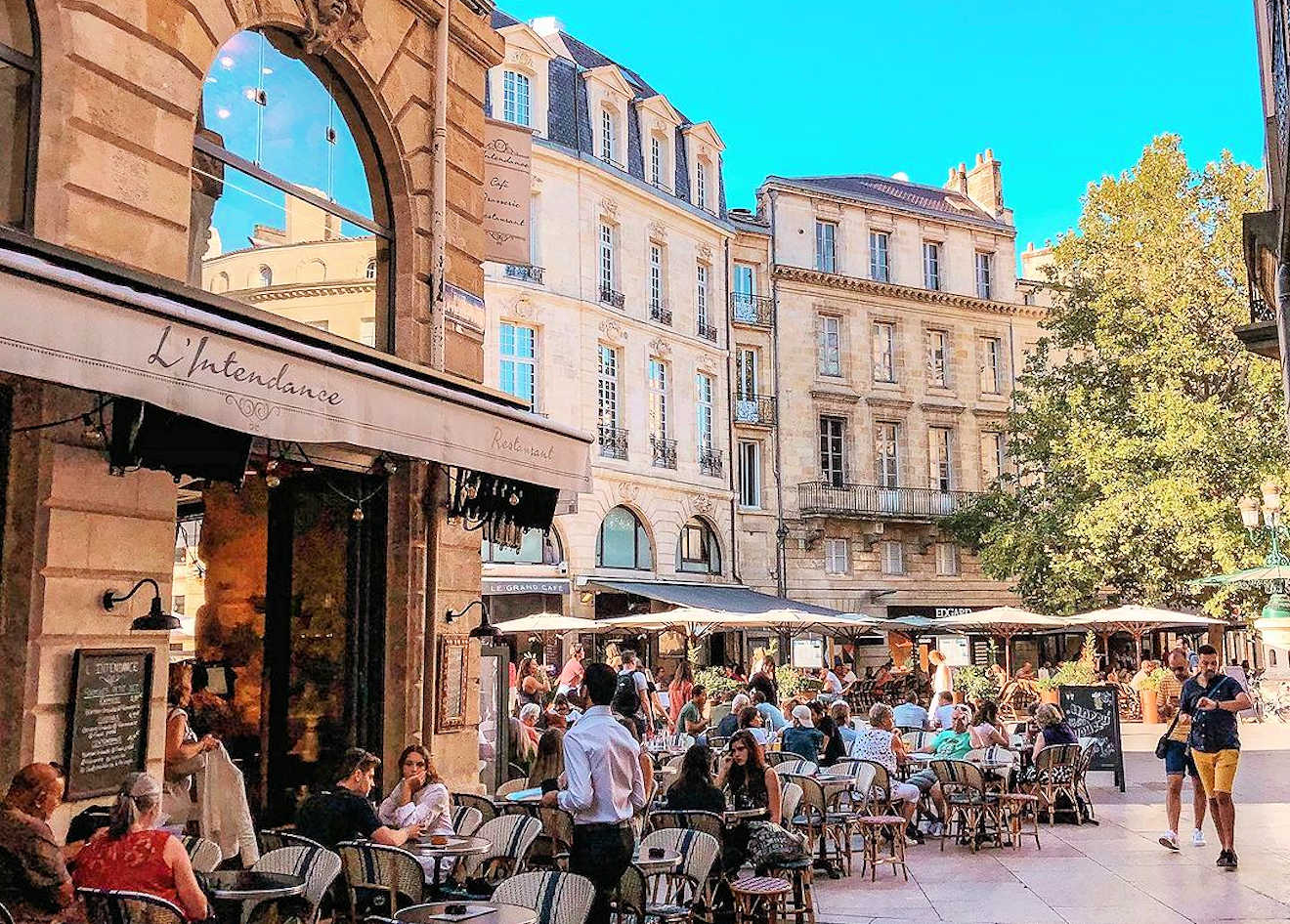 The regional capital, Bordeaux, is a really beautiful city. I visited it with the family this summer for a few days. I had forgotten what a great city it is. The main shopping area is long straight street - purportedly, the longest shopping street in Europe. But the main delight was simply wandering through all the different squares, stopping for a drink, people watching and admiring all the beautiful old buildings.
In the South-West of France, the pace of life is slow - enabling you to enjoy the simple pleasures in life. The regional gastronomy tilts towards a lot of duck dishes, black truffles, river trout with mild mushrooms and the most famous dish of all, Poule au pot d'Henri IV.
These 4 rental properties in Dordogne, Charente and Midi-Pyrenees are all available for 2023 rentals:
Cottage in Dordogne France for long term rentals sleeps 8 (Ref: 1502)
If you are house hunting in the Dordogne, France, then these properties for long term rentals are a great place to be based. There are two long term let properties located in a beautifully-restored old stone barn. Both barns come with 4 bedrooms and can sleep up to 8 people. The barns are comfortably furnished and benefit from UK TV, WiFi, a washing machine and plenty of outdoor space. Pets may also be accepted. The barns are situated in the small village of Fajoles, close to the Dordogne river and the beautiful villages of Domme, La Roque-Gageac and Sarlat. The property comes with:
4 bedrooms
2 bathrooms
Well-equipped kitchen + washing machine
Private parking
WiFi and flat screen TV
Large garden
Pet-friendly
Available for rental between October-April each year from €800 per month + bills. The Owner will accept pets through prior agreement. Minimum stay 3 months.
Riverside farmhouse to rent long term in Lot France Ref: 1995
This beautiful 3 bed farmhouse by the edge of the River Lot in South West France, is available for long term rentals between October to May from €1250 per month + bills. The farmhouse is located on the border of the Dordogne and Lot departments, in between Bergerac and Cahors. The nearby village of Albas has a restaurant and shop and within 15 mins you can visit some beautiful sites. The house contains:
3 bedrooms
3 bathrooms
Well-equipped kitchen
Pet friendly
WiFi internet
Large garden
Direct access to river + rowing boats
Close to restaurant and shop
This house is available to rent between October to May. The guide rental price is €1250 per month + bills.
Stone Cottage near Limoges long term rentals France Ref: 1946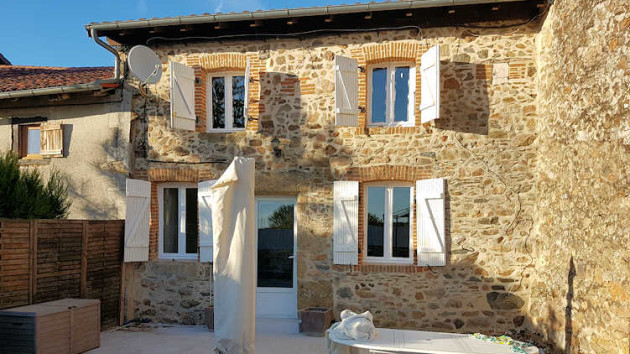 The cottage is located in the small village of Nouaillas, close to Chateau Rochechouart in the Haute Vienne department. Haute Vienne is located just North of Dordogne and East of Charente. The popular town of Limoges is just 25 mins drive and features a lovely old town centre. Limoges was recently voted the 4th best place to live in France and was nominated as the best French city to retire to.
The cottage is very handy for the airport at Limoges (20 mins drive) which features flights to the UK (London Stansted, Manchester, Nottingham and Leeds-Bradford). Limoges train station, with TGV services direct to Paris, is just 25 mins away.
The cottage contains:
1 bedroom
Private garden
Parking
Fully-fitted kitchen
WiFi and TV
This Stone cottage near Limoges, France, is available for long term rentals from €550 per month + bills. The cottage can be rented from 3 to 6 months between October to May.
See all of our Dordogne & Midi Pyrenees rental properties
Languedoc long term rental properties France available in 2024
Languedoc-Roussillon has always been the more down-to-earth neighbour of the adjoining Provence & Cote d'Azur region. This is reflected in a landscape that ranges from rugged mountains to vine-covered hills and plains, down to its vast sandy beaches of the coast. The Languedoc region was recently enlarged to cover parts of the the former region of Midi-Pyrenees and rebranded as Occitanie (but everyone here still calls it the Languedoc).
The Languedoc is the second largest region in mainland France and has a population of nearly 6 million people. The Languedoc forms a border with Spain and the Pyrenees in the South, the Mediterranean sea on the East, Nouvelle-Aquitaine on the West and Provence in the North East.
The Languedoc benefits from over 40 blue flag beaches along its coastline. Its vineyards produce more wine per year than the whole of the United States, with high-class vineyards including Corbières, Minervois, Faugères and Pic St-Loup. The hinterland of Languedoc features numerous National Parks and beautiful regions such as Lozere, the Cevennes, Aubrac and the Pyrenees. Its history stretches back over 5,000 years, before Roman times, with Beziers being the oldest city in France. The Languedoc is also home to one of France's most dynamic cities, Montpellier, the fastest growing city in France. It is home to the world's oldest continuously operating university and it also frequently tops the list of French cities the French people would like to live in.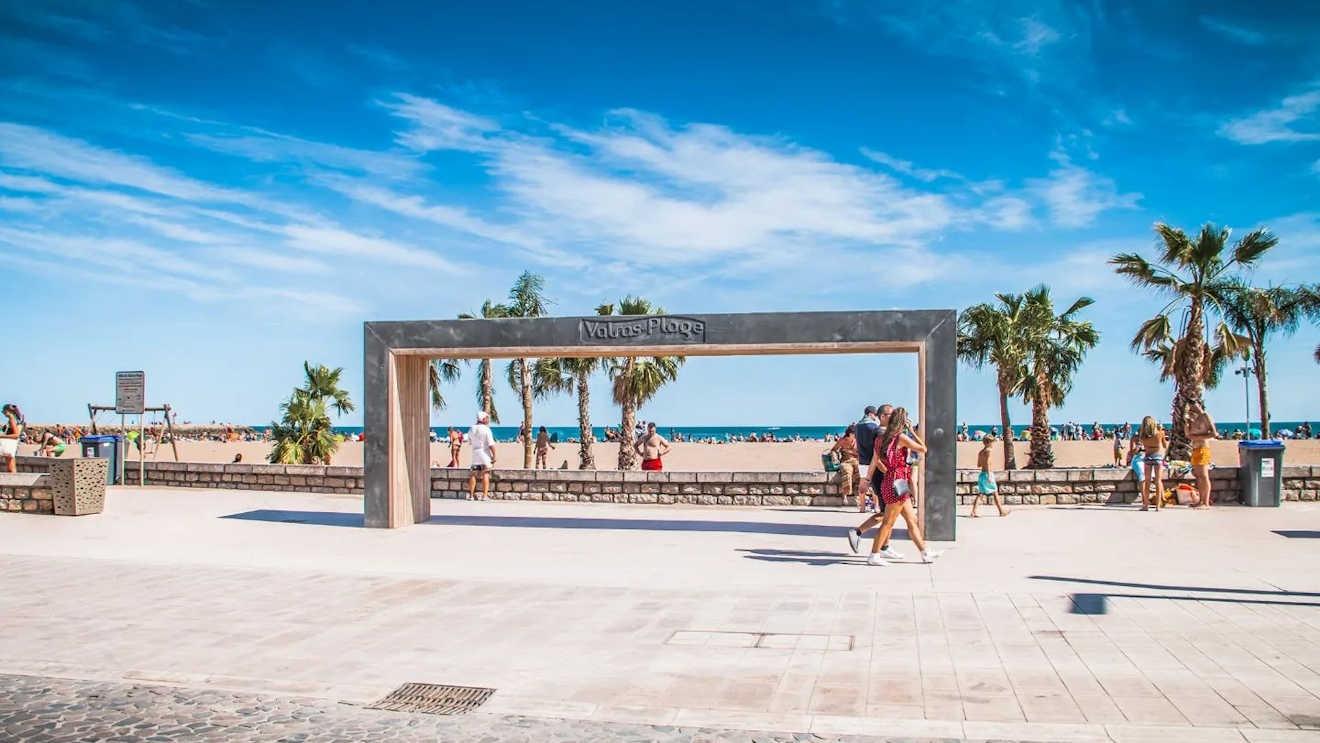 The Roman cities of Nimes and Narbonne, wear their long history with pride and today provide a relaxed Southern French lifestyle. The stunning medieval castle at Carcassonne is the 3rd most visited site in the whole of France. Perpignan is the capital of French Catalonia, only becoming part of France in 1661. The city has a distinct Catalan feel and provides access to the beautiful Cote Vermeille coast (with the harbour town of Collioure being the pick-out destination. Perpignan is also the gateway to the French Pyrenees.
The cuisine in the Languedoc is as diverse as the geography. Covering fresh seafood from the town of Sète and the fishing villages along the Etang de Thau, (the small village of Bouzigues is famous throughout France for its Oysters). Meat lovers will enjoy one of Languedoc's most famous dishes, the hearty cassoulet, a duck, sausage and bean stew cooked in goose fat, which hails from Carcassonne, Castelnaudary and Toulouse – but which normally includes haricot beans, sausage and confit of duck or goose.
The Languedoc region of France is well served by the transport network, with a great train service from Paris (the TGV), an extensive road network and 5 local airports serving Paris and the main Euopean cities.
Whilst more expensive to live in, than areas of Central and Northern France, you can still pick up rental properties virtually half the price of neighbouring Provence and Cote d'Azur. With its sunny climate, quieter roads and a greater range of things to do and see, the Languedoc offers a much better quality of life than its upmarket cousins.
Wooden villa rental property in France, Corconne near Montpellier (Ref: 1237)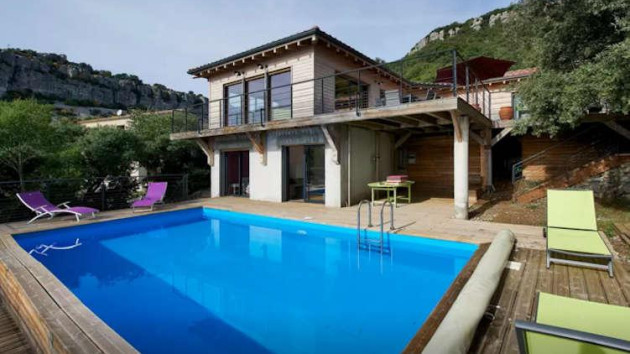 This long term villa rental property in France is located in the village of Corconne, 25 mins from Montpellier. This eco-friendly villa has recently been modernised and comes with a fantastic views over the vineyards in the Pic Saint Loup wine region. The villa is also close to the beautiful village of Sauve, full of restaurants and shops.
Situated on a hillside, this villa is an 'upside down house' with the main bedrooms on the ground floor with direct access to the pool terrace. The living rooms are up on the first floor and provide wonderful views in all directions. The open plan living room/kitchen and dining room has comfortable seating, WiFi internet and satellite TV. The kitchen is equipped with oven, hob, fridge freezer, dish washer and washing machine. The kitchen comes with an island with seating. The dining room table comes with 8 chairs.
This wonderful long term rental property in France comes with:
4 bedrooms, including the Master suite with en suite shower room and dressing.
2 further bathrooms
large wooden deck
private pool
stunning views
walking distance to shop, boulangerie and restaurant
This stylish long term rental property is available for monthly rentals between October and April each year. The monthly rental price is €1500 + bills.
Magalas long term rentals apartment South France (Ref: 1897)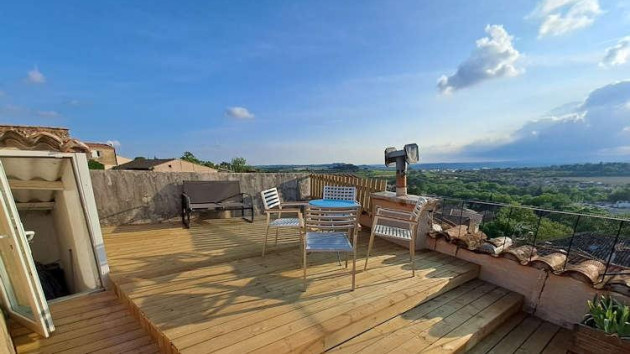 A sunny 1 bed furnished property available for long term rentals in the pretty hill-top village of Magalas, near Beziers. This property in Southern France comes with a large roof terrace, fully-equipped kitchen, a double bedroom and a laundry room. Magalas has everything you will need from a small town, including 3 supermarkets, a DIY store, pharmacy, Doctors (English-speaking) and a couple of bars. One of the best restaurants in the region is situated just around the corner..
The property features:
1 bedroom
1 bathroom
Open plan living room
Private roof terrace
Fully fitted kitchen
Light and airy interior
Wi-Fi
This long term rentals property provides comfortable accommodation for a single person or couple and can be rented all year around from €500 per month + bills. Available from 1 June 2023.
Albas long term property rentals Corbieres, France, sleeps 6 (Ref: 1797)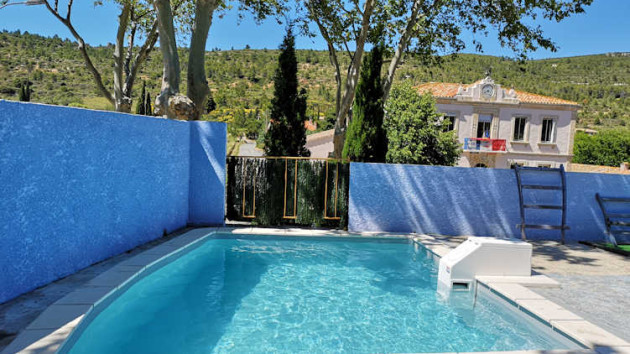 A comfortable 3 bed property in the Corbieres region of South France for long term rentals. This property is available for long term rentals from November 2022 from €800 per month + bills. The house is located in the peaceful village of Albas in the Aude department. Albas is 40 mins south of Narbonne, 50 mins from Carcassonne and just 30 mins from the Mediterranean coast. The property comes with a large sun terrace and private parking for 3-4 cars (alternatively for storage). This rental house near Carcassonne comes with:
3 bedrooms
1 bathroom
Large private garage for parking
Large terrace and swimming pool
Beautiful countryside location
The monthly rental prices for this house in Aude, France, start from €800. Minimum stay 3 months. Pets accepted through prior agreement of the Owner.
Neffies villa for long term rentals Southern France (Ref: 1672)
This large 5 bedroom villa for long term rentals is perfect for a long stay in Southern France over the winter period. This beautiful sunny villa is located in the pretty Southern France village of Neffies, near Pezeas and the Languedoc coast. The villa has a large swimming pool, together with a separate spa pool. There is a large garden with plenty of privacy, a spacious lounge, well-equipped kitchen and a games room. This long term rentals villa is a pleasant 5 minute stroll into the village, where you will find an excellent restaurant, bar, wine cave, shop, tennis court and playground. The villa comes with secure parking, air conditioning (reversible), WiFi and UK satellite TV. The beaches are 30 mins away and nearby there is superb walking, cycling, riding, windsurfing, sailing, tennis and golf. The villa comes with:
5 double bedrooms
3 bathrooms
Private pool
Beautiful village location
Roof terrace
This large villa to rent in France, is available for long term rentals for 3-6 months. The monthly rent will vary according to the length of the rental period and the season (guide price €1850 + bills).
Marsanne long term rental near Carcassonne, France (Ref: 1746)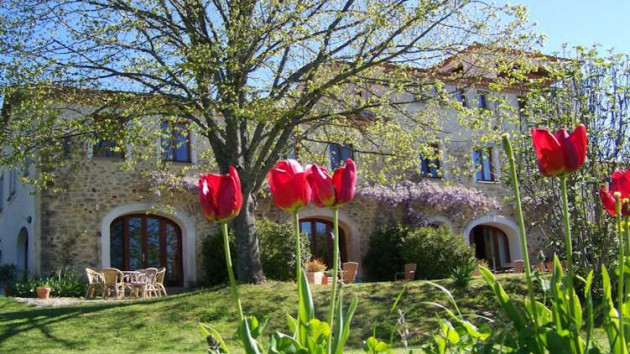 Marsanne long term rental property is located in a beautiful corner of South France, in between Carcassonne and the Pyrenees. The property is located on Domaine de La Flotte, a country estate situated on a wooded hillside where you can enjoy the unspoilt nature and the beautiful views of the Pyrenees mountains in the distance. If you are looking for a relaxing and peaceful long term stay in South France, then this property is a great choice. Carcassonne is 30 mins to the North and the Ski resorts in the Pyrenees are 1 hour to the South. This rental property near Carcassonne comes with:
2 bedrooms
2 bathrooms
Well-equipped kitchen + washing machine
Private parking
WiFi internet
Large grounds
5 mins to local town of Chalabre
Beautiful walking country
The property is available for monthly rentals between October to May from €700 pcm + bills. Minimum stay 3 months.
Looking to rent a house in France . . . ?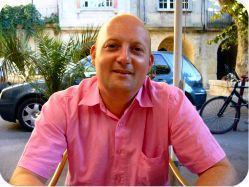 We make the process of renting a house in France very straightforward. We try and personally visit all the properties we advertise on Long term rentals in France, so we can answer most of your questions about the layout of the house and the locality. The rental process is very simple. You just need to provide copies of ID and proof of ability to pay the rent. Our rental contracts are written in both French and English and all you need to do to secure your rental dates is to pay a one month security deposit. Most of our rentals are for 3-6 months, but we also provide properties for annual rental as well. You may find the following articles useful information:
Contact Iain by Email if you have any particular questions you would like to ask about living in the South of France.